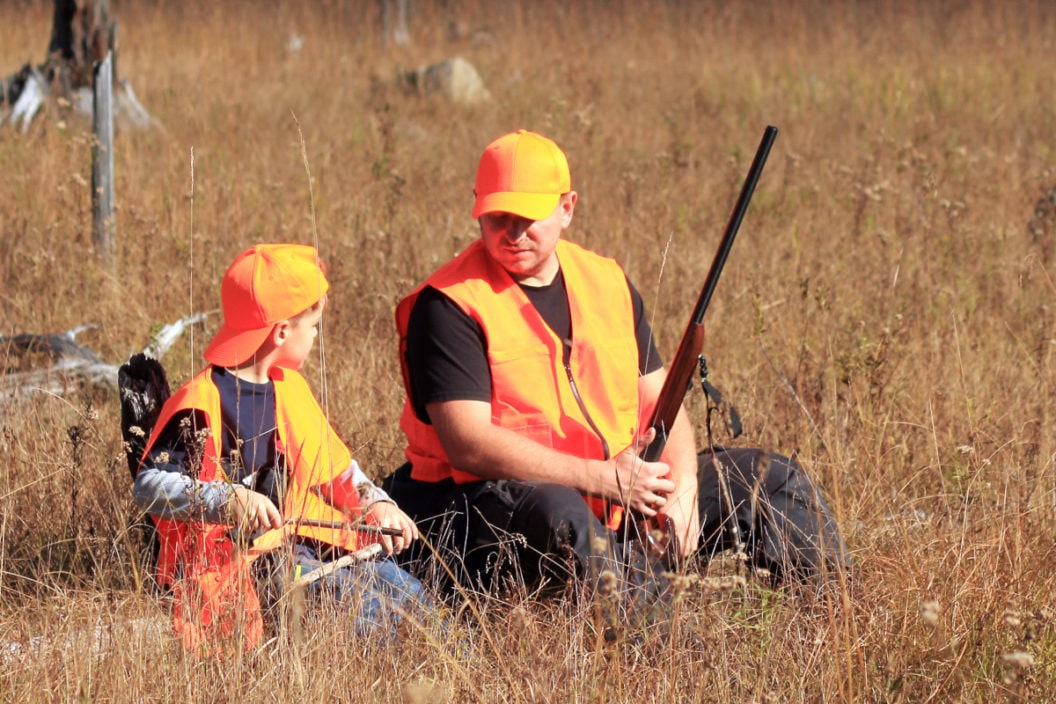 Growing up with BB gun nearby shooting starlings in the backyard, I can vividly remember making the transition from a BB slinger to my first gun: a 20 Gauge Remington 870 with a trimmed down stock to personally fit me. It was one of the most intimidating things in my young life as an 8-year-old. However, with the trimmed down stock and coaching of my dad, everything worked out great.
Of course, this happened before youth guns were readily available for young aspiring outdoorsmen and women. The good news is times have changed. Many manufacturers now offer scaled-down versions of their most popular firearms designed to fit a younger hunter's frame. These firearms are usually low recoil in nature, which makes them significantly less intimidating. They are also chambered for highly accurate rifle calibers so the younger hunter can experience success early in their hunting careers. With that in mind, here are some of the top youth hunting rifles and shotguns that are currently being offered. There's a variety of small and big game offerings here that will help ensure your young hunter's first time afield is a memorable one.
1. Remington 870: $349.99
If I was a young shooter and could hand pick my first shotgun, the Remington Model 870 would be near the top of the list. It typically retails in the $350 range. The company makes a few different variants of youth gun. Some of them have spacers to help change the length of pull as your young hunter grows. There are specialty youth turkey guns in both 12 and 20-gauge. The 20-gauge Wingmaster youth model is a solid middle of the road choice for upland birds and small game. This model will help young hunters experience fast action and success early in their hunting career without being too heavy on either weight or recoil.
2. Savage Axis II XP Youth Centerfire Rifle Package: $385.99
Savage has earned my support with their deadly accurate bolt-action rifles and adjustable AccuTrigger technology. This great youth rifle can be found as a package and comes ready to shoot. The whole package is designed for smaller shooters with a shorter barrel and length of pull, and it's the perfect starting rifle for youth hunters. The .243 Winchester option is probably the best all-around for deer, hogs, and varmints. However, Savage also offers this rifle in chamberings of 6.5 Creedmoor, .223 Remington, and 7mm-08 Rem. Whatever caliber you choose, the generous recoil pad will help nervous youngsters handle what little kick there is with this platform.
3. Keystone Crickett 22 Synthetic Rimfire Rifle: $115.99
Crickett has built a name that is often associated with a shooter's first youth model rifle. Crickett boasts a lifetime warranty, which says a lot when most of the shooters could have the gun for decades. For new shooters, a .22 long rifle rimfire is going to be perfect for small game while being a non-intimidating introduction to the shooting sports. It only weighs three pounds, which also makes it easier for a youngster to handle. Although Keystone also offers this gun in .22 short, and .22 WMR. The Keystone 22 rifle comes in various styles for all young shooters. The pink configuration you see above is just one of nearly a dozen different hydro dipped color schemes. They also offer a stainless steel barrel option for extra protection against the elements.
4. Mossberg 500 Bantam Field/Deer Shotgun Combo: $389.99
The Mossberg 500 is a classic platform to start young shooters into hunting. Kudos to Mossberg for offering far more variations than any other company for pursuing a plethora of game animals too. They offer everything from the latest Mossy Oak camo patterns for turkey and waterfowl to simple matte black furniture. Although, if we have a favorite, it's the option with the walnut stock in 20 gauge. Mossberg includes a 22-inch barrel that's fully rifled for young deer hunters, and a 24-inch vent rib barrel for upland birds and small game. This is a great option for the gung-ho young hunter who wants to try it all as soon as possible. At 6.25 pounds, it's still going to be easy for a youngster to tote afield.
5. Winchester SXP Compact Field Pump-Action Shotgun: $345.99
This compact pump-action shotgun comes with three Invenctor-Plus choke tubes and Inflex Technology. Inflex Technology helps with recoil and directs it away from the cheek. This will help decrease flinch and fatigue. Winchester builds two 12-gauge variants and three 20-gauge ones. The 20-gauge option with a 24-inch barrel comes in at a trim six pounds, four ounces, perfect for a smaller hunter. Even the 28-inch, 12-gauge model only weighs six pounds, 12 ounces. We like the slightly heavier option for the teenage hunter. No matter which option you go with, the SXP is a great option for young hunters who are just being introduced into the hunting tradition.
6. Ruger American Rifle Ranch: $549
It's safe to say Ruger has built up a huge legion of fans for their American Rifle line. We especially like the Ranch variant for youth hunters. These rifles are packaged with a compact 16-inch barrel and that helps keep the weight down around the six-pound mark. Give a young shooter a pair of shooting sticks, and they should be able to make a great shot on their first buck with one of these. This is our top pick for hunters in Midwestern states. Mainly because Ruger chambers this rifle in 350 Legend, which is currently the hottest straight wall rifle cartridge on the market today. It offers low recoil and packs quite a punch on whitetails and hogs, making it a great option for first firearm for young hunters. This is a gun they can continue to use well into their teenage years and even adulthood if they so choose.
The post Best Youth Hunting Rifles and Shotguns, Our Top Picks appeared first on Wide Open Spaces.