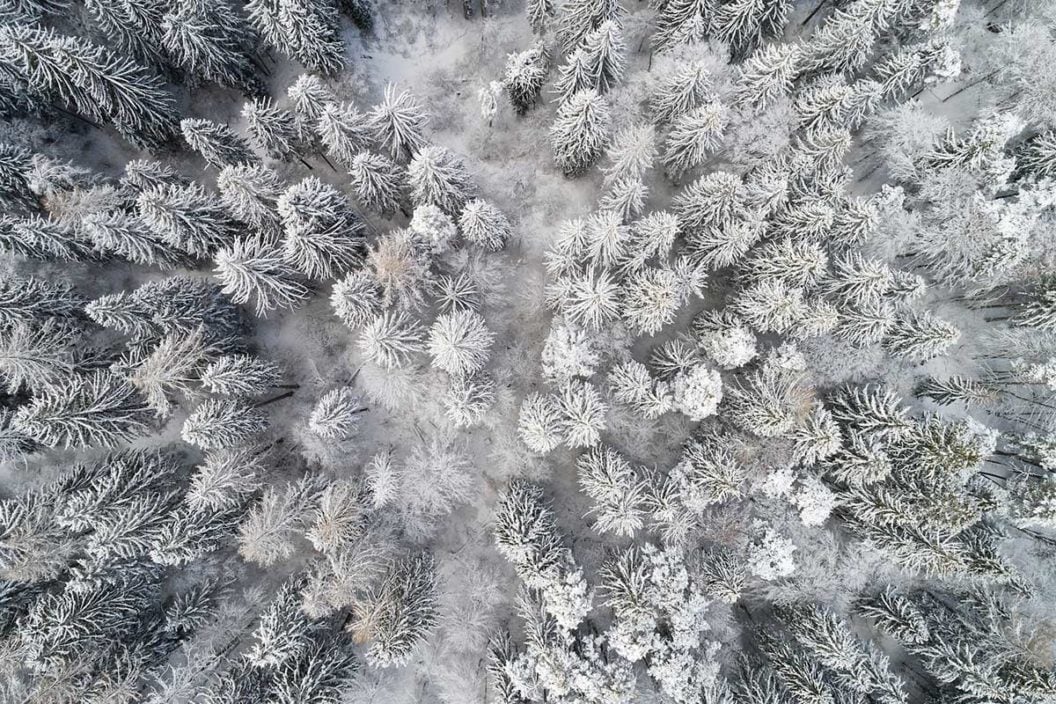 Every year, millions of hunters hit the woods, the prairies, and the mountains to try their luck at harvesting a game animal and bringing home a trophy. Right around the same time, we start to realize that the holiday gift-giving season is upon us, and sometimes it's difficult to narrow in on a great gift that we know the recipient will like, let alone actually use. We're here to help with a lineup of the best gifts for hunters that we have come across this year, used to satisfaction, and highly recommend to anyone shopping for an avid hunter.
Each of these items is from a reputable brand or company, and many have been thoroughly tested and vouched for by our editorial staff. We aimed to provide a range of prices and sizes so you can pick and choose between stocking stuffers, casual presents between friends, and the one big gift for your loved one who views hunting as one of their biggest life passions.
Products featured on Wide Open Spaces are independently selected by our writers and editors. However, when you buy something through our links, we may earn a commission.
For the Deer Hunter Who Loves Trail Cams
Nowadays, a hunter who's running traditional memory card trail cams is basically wasting time. Help your favorite hunter upgrade their setup with a Wildgame Innovations Encounter 2.0 Cellular Trail Camera, which will serve them well for season after season. They can receive 26MP images and 720p videos almost instantaneously, without ever having to enter the woods. It takes pictures with an 80-foot range, utilizes a half-second trigger speed, and is accompanied by an app that boasts an Artificial Intelligence Management (AIM) system that organizes and analyses the pictures, giving extra information about the species captured. We've entered the new technology age of hunting, that's for sure!
For the Hunter in Need of a Good Hoodie
Among the overabundance of hoodies available online, in a sporting goods store, or maybe even a hunter's own closet, we think we may have found one that can surpass them all in comfort and still provide impressive concealment. It's the Original Bamboo Hoodie from
For the Duck Hunter Looking for Something New
When our editor in chief Eric Pickhartz got a chance to attend TXTeal, the three-day celebration of the duck season's start in mid-September, he learned a thing or two about Heyday Outdoors. For one, they can definitely throw a great duck camp. For two, they certainly know how to make a good decoy. You can run over one of these lifelike mallard decoys with a Can-Am side-by-side and it will still float perfectly and hold its shape.
For the Wild Game Chef Who Loves to Entertain
Though it may not seem like the first gift that comes to mind for hunters, a quality cutting board like this one from Fifth & Cherry is uniquely handcrafted and perfect for not only slicing up big cuts of wild game meat, but it's also fancy enough to play the role of serving dish for a large gathering during the holidays. Our editor Eric Pickhartz has used this cutting board for the better part of the year, and it's easy to highlight any of his venison, wild duck, or freshly-caught fish dishes with such a fancy-looking but still sturdy and reliable board. It sounds corny, but this is more than just a cutting board, it's a kitchen and dining room centerpiece. Plus Fifth & Cherry is a multi-generation Veteran-owned family business, so you can feel good purchasing and gifting such a cool item.
For the Treestand Hunter Who Needs to Stay Silent (and Warm)
KUIU's newest apparel line is called Proximity, and it's made to be super quiet in the whitetail woods, ideal for treestand hunters who understand the need to be silent, among other things. It's a technical feature-rich set of clothing that uses a wind-resistant SynthaCell foam membrane and brushed fabric with a low sheen for optimal retention of heat. If you don't want to splurge on the jacket or pants, opt for the Beanie or Neck Gaiter and spend less than $50. Wide Open Spaces Staff Writer Travis Smola already used this clothing on several frigid sits during the Michigan firearms season and was impressed. Proximity helped him harvest a nice, non-typical Michigan 9-pointer in the middle part of the season.
For the Hunter Who Likes a Good Cup of Coffee in the Stand
There is something about the Classic Stanley Insulated Bottle style that fits well with hunters' styles. And now that Mossy Oak has teamed up with the brand to provide camo and blaze orange versions, it couldn't get much better. Again, if you don't want to spring for the full-sized bottle, the Flask shown in the photo above is $28 and there's a Travel Mug available as well for $25.
For the Hunter Who Likes to Sit All Day
For the hunter who loves to go out in pursuit of venison, but hates the cold, a Mr. Heater Little Buddy is a great gift. This small unit pushes out 3,800 BTUs of heat that will warm up to 200 square feet. It's perfect for those frosty mornings in a cold box blind, and it operates up to 5.5 hours on a single one-pound tank. The great thing about this gift is the versatility. It's great for the blind, but can also be used for ice fishing, working in the garage, or even for camping in colder conditions.
For the Hunter Who Needs a New Knife
Every hunter can use a new knife to help make field dressing jobs easier, and the Randy Newberg DTS will do that for years to come. The main blade is made of 440C stainless steel that will stand up to the elements on the toughest of dressing or skinning jobs. There's a bonus tendon tool to help them with the tougher parts of quartering up an animal in the field. The ambidextrous design is bright orange with a reflective patch so there's little chance of losing it on a tough job in the dark. Designed with the help of a serious hunting guru in Randy Newberg, it's hard to go wrong with a knife of this quality and affordability.
The post Best Gifts for Hunters During the 2022 Holiday Season appeared first on Wide Open Spaces.