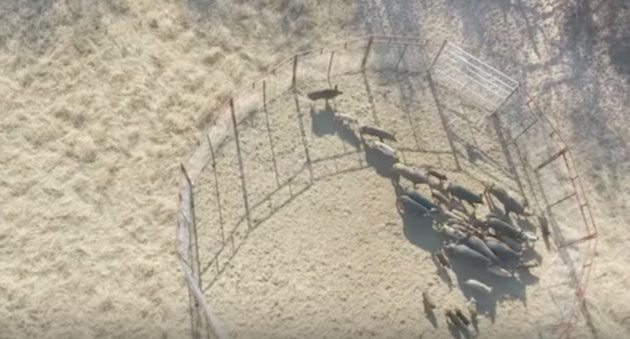 Check out this 35-foot, hog-capturing machine.
Wild hogs have become a major problem for land owners and managers in recent history. And, as a result, some companies have innovated interesting ways to combat the problem.
When it comes to managing your property, keeping invasive species at a minimum is a necessity.
It's clear this cage system does the trick and captured 51 wild hogs in one clean sweep. This system is a JagerPro M.I.N.E gate and uses a camera to remotely drop the gate. 
NEXT: DID SOMEONE SAY BACON? 10 AMAZING WILD BOAR SHOTS
The post One Trap Captures More Than 50 Hogs in Texas appeared first on Wide Open Spaces.