YouTube/DruryOutdoors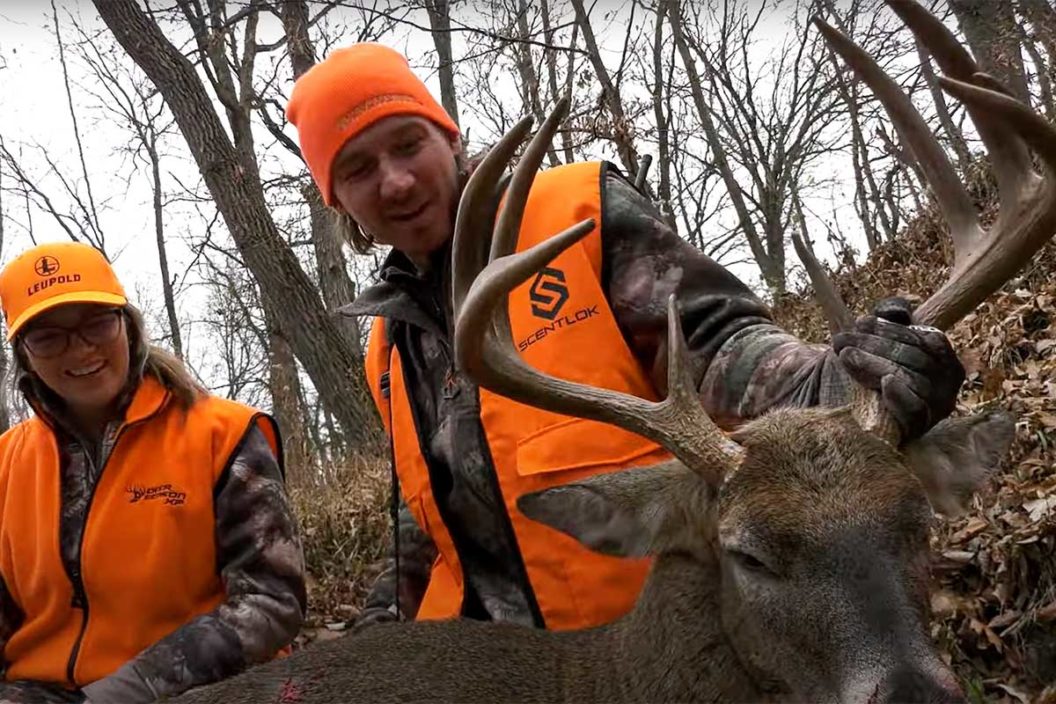 Morgan Wallen has certainly skyrocketed in popularity lately, and he's kept busy with a long tour throughout 2022 taking him all over the country. But once fall rolled around, he had hunting season in mind and set forth to put his crosshairs on a buck during Missouri's rifle season. It just so happens that Wallen and his cousin Jared both have buck tags, and are both on the lookout for a stud. Up until this point Wallen hadn't deer hunted in that part of the country, so it technically would be his first Missouri buck if he were to see success.
That sure worked out well! Opening Day was as ideal as you can get, at least as far as conditions go. The Drury Outdoors DeerCast app told them as much, and Wallen was able to put that Winchester to good use and down a dandy of a buck. It's just a good thing his Dangerous Tour was
What was really cool was seeing him open up in the comfort of a deer blind, which is unlike any other in terms of getting to know someone. Spend a little time together in hunting camp, and especially in a blind, and you'll certainly become closer friends, with an even stronger connection with you are able to tag a buck side by side. Mark Drury, a guy who's spent a lot of time in deer blinds, will likely not forget that hunt any time soon.
Then, when the moment of truth came, Wallen was able to aim true and pull the trigger at the right moment. The excitement amongst the rest of the group at camp, all admittedly huge hunters who've seeming seen it all, was amazing to see. It never gets old, and after a certain point, sharing in people's firsts can be better than tagging out yourself.
It's good to know people with as high a profile as Morgan Wallen are taking part in hunting, one of America's heritage pastimes and a big part of what makes our country great. Bringing hunting into a spotlight like the one as big as Wallen's is always a good thing.
The post Morgan Wallen Bags Big Buck With Drury Outdoors appeared first on Wide Open Spaces.