Nature's Paint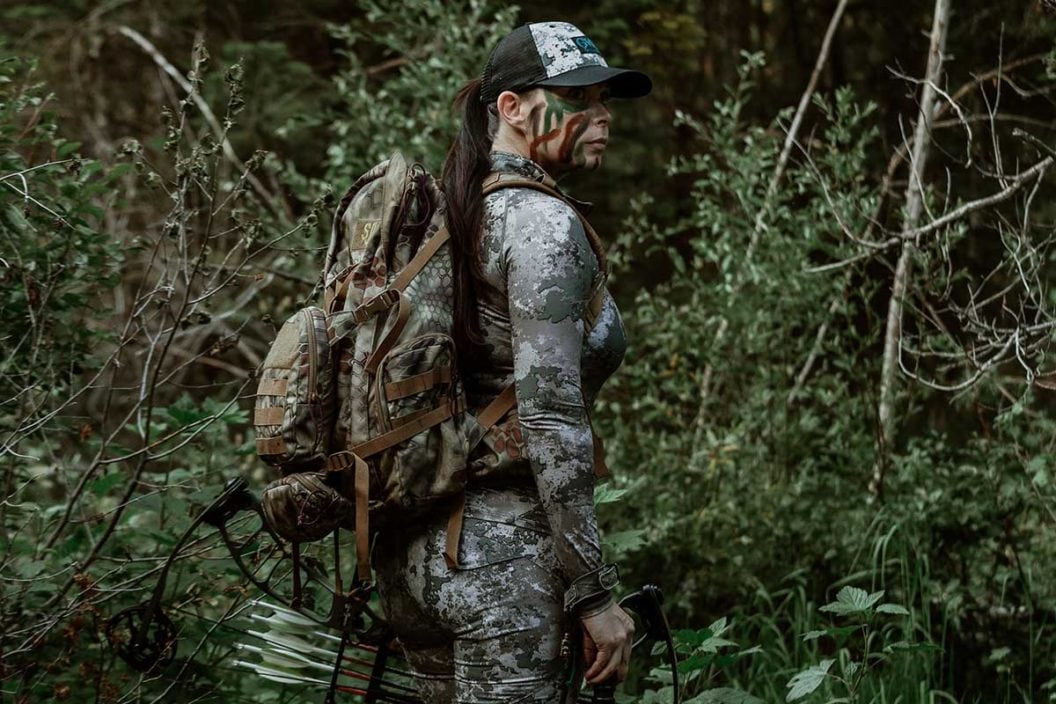 Long ago, hunters realized that if they blended into the environment, they could fool more game and go hungry less often. In particular, a human face is one of those things that will send most wild animals fleeing. With that, camouflage techniques used by hunters to hide their faces were developed. In all the years since, and all the advancements in new hunting gear, covering your face has become a lot easier. For those who would rather not have their entire head covered, has now come some of today's best face paints to disguise their features and keep them hidden.
Let's look at what makes a good face paint and how they work.
What Makes a Good Camo Face Paint?
Face coverings are often the go-to for cool or cold weather, when a hunting face mask, balaclava, or gaiter pulled up over the nose does two things: hides your face and keeps you warm. But for warm weather hunting, or for when you simply don't want to wear a covering, face paint is the next logical option.
All types and styles of camouflage face painting materials should have several things in common. They should break up the silhouette and shape of your face by mimicking the colors of your background to make you appear as a part of your surroundings.
For the most part, the best hunting face paint be in a matte style (dull and flat without much of a shine), but a small amount of reflection can be a good thing. Ultimately, the best camp face paint is going to be different for different hunters.
Since many face paints are oil based or clay based, you may have to deal with clogged pores and application difficulties, but there are better alternatives as you will see. None of them should be harmful to your face, but they are not all created equal. It's always wise to apply a small amount at first, and test it to make sure you don't have a bad reaction.
Camouflage face paints should be easy to use, easy to take afield, be scent-free, very low glare, and a few different color choices. When the day is done, you don't want to have to work to remove it. Ease of cleanup is one of the most sought after things about camp face paint that just about everyone agrees with.
While some folks only prefer to have a couple of color options, many others like to be able to match their surrounds as closely as possible. The best paints will have multiple options available in the package, and all at the ready when you are.
Even though many hunters don't mind face paint that needs to be applied with their hands and fingers, stick-ready paints are easier and keep your hands free of color.
Turkey hunting and duck hunting are two activities screaming for the use of face paint, but anyone hunting any animal could make the argument that covering their face is helping, and therefore a good idea.
This is by far one of our favorites. Nature's Paint offers both men and women hunters a new and completely natural way to cover up in the field and feel great about it. It is made with 100 percent all natural ingredients, is sweat and water resistant, and is totally free of chemical or synthetic materials.
It gives the user a great smooth finish, it even comes with a mirrored-acrylic hand mirror to use on the go. The best part is that it is completely kid friendly and non-irritating for those younger outdoorsmen in your life, heck, they can even make shadow for under eye applications for baseball or football!

This high-quality and clay based face paint kit from Carbomask is a hit, especially with the bowhunting community. The pack features shadow black, hunter green, and earth brown colors to complete your transformation. It's kept together with a string of paracord, and includes a mirror for applying it.
This great option gives you three "push-up" paint sticks with six total colors for ideal concealment. This kind of stick application works well to keep the paint off of your hands and fingers and also cleans up easily when your hunting day is done. Arcturus Camo suggests using your fingers to apply if you want to get paint close to your eyes. We'd wholeheartedly agree.
This HME Products 3 Color Paint has a great price point for those don't want to shell out a lot of money for face paint. It is long lasting, glare free, and best of all, you can get all three colors at once for quick and easy use. It should be said that this one is imported.

Three one-ounce tubes make this Woodland Camp Creme Tube Kit from Hunter's Specialties easy to pack away in any hunting bag, and it won't take up much room or add much weight at all. The expected colors of green, brown, and black should be all you need to conceal your face from turkeys, ducks, or deer.
Please check out my book "The Hunter's Way" from HarperCollins. Be sure to follow my webpage, or on Facebook and YouTube. Go to Rack Hub and use the coupon code Craiger for a new way to display those antler sheds!
The post Best Camo Face Paint Options for Hunters of All Kinds appeared first on Wide Open Spaces.