Wikipedia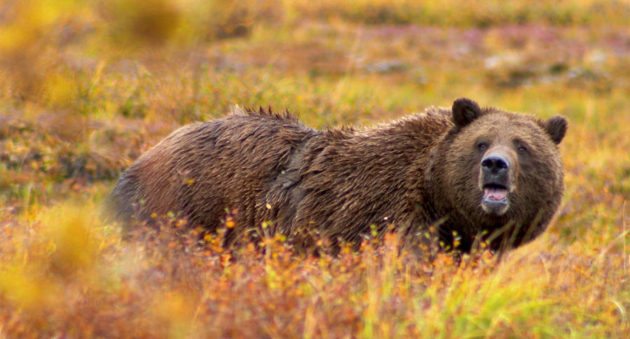 British Columbia has bowed to pressure from animal rights groups and has banned grizzly bear hunting in the province.
British Columbia has announced a total ban on grizzly bear hunting, effective immediately. Hunting and conservation groups met the announcement with disdain, while animal rights groups praised the decision.
"We have listened to what British Columbians have to say on this issue and it is abundantly clear that the grizzly hunt is not in line with their values," said B.C. Forests Minister Doug Donaldson. "It is no longer socially acceptable to the vast majority of British Columbians to hunt grizzly bears. "That's the message."
But, according to the B.C. Wildlife Federation, that message is inaccurate and is based on corrupt polling data.
The group maintains that anti-hunting groups funded the polls used to gauge public opinion. They claim those groups designed the questions to elicit responses negative to grizzly bear hunting. As such, they suggest the polls do not accurately reflect public opinion.
The conservation group, on the other hand, opposes wildlife management policy based solely on public perception.
"This is the most disingenuous approach to forming public policy I have ever seen during my career inside and outside government," BCWF president Harvey Andrusak said. 
The BCWF boldly declared, "While those opposed to grizzly bear hunting may rejoice, it is a sad day when emotions trump science."
Less than a month prior to this decision, British Columbia had banned "trophy hunting" for the bears, while stating that meat or sustenance hunting would still be allowed. Now it has reversed that decision and banned all grizzly bear hunting, except by First Nations members who will still be permitted to hunt the bears for both food and trophy.
There are approximately 15,000 grizzlies in the province, and the government previously issued close to 1,700 grizzly bear permits (mostly to B.C. hunters). Hunters kill around 300 bears in the annual hunt, about 50 of First Nations hunters kill.
Coastal First Nations heralded the ban as an "important step toward reconciliation." Reconciliation of what, might be the operative question. How exactly the grizzly bear hunt infringes upon First Nations treaty rights is unclear.
The bear hunt provided game managers with an effective tool to manage bear populations, as well as funding that helped support management.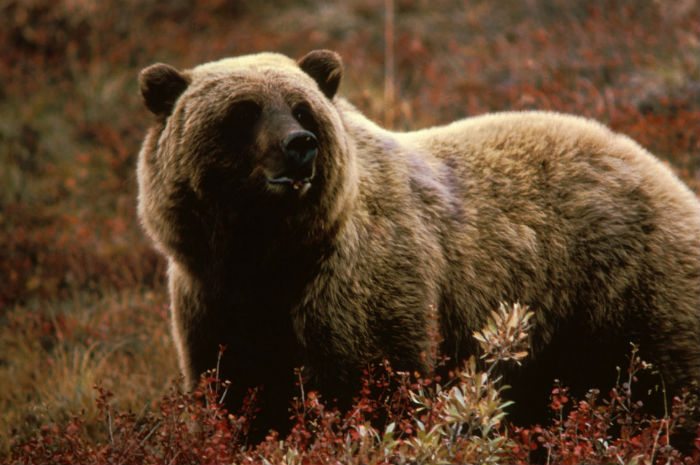 The BCWF said it expects an increase in human-bear confrontations and attacks following the ban, and that bear management will ultimately fall to B.C. taxpayers. The group also said habitat loss is the real danger to grizzly bears.
B.C. Auditor General Carol Bellringer was also critical of ministry management. Bellringer affirmed that loss of habitat and expansion of oil and gas development are the biggest threat to grizzlies.
A ministry report confirmed habitat loss is the primary threat to the grizzly population.
It appears the ban on sustainable hunting is nothing more than a politically advantageous decision, based on perceived public opinion. Practicality and the science of wildlife management seemingly had no bearing on the ministry's decision.
"It's sad to see the NDP (New Democratic Party) have abandoned scientific-based decision making in favor of political calculus designed to appease U.S.-based environmental groups," said Opposition Liberal politicians John Rustad and Peter Milobar.
People working in the hunting and guiding industry will be hit particularly hard, said Scott Ellis, Executive Director of the Guide Outfitters Association of B.C..
"Wildlife management is complex," he said. "And when emotions get involved, lots of times we don't make the best decisions."
It seems clear BCFW founded this decision on emotion. It's certainly unfortunate that the forces of anti-hunting held sway in this instance. It's a bad decision for just about everyone concerned, including grizzly bears.
Making wildlife management decisions based solely on perceived public opinion doesn't bode well for wildlife in the long run.
Like what you see here? You can read more great articles by David Smith at his Facebook page, Stumpjack Outdoors.
NEXT: CLUELESS ANIMAL LOVERS PETITION TO SAVE AGGRESSIVE GRIZZLY BEAR
The post British Columbia Bows to Animal Rights Groups in Ban on Grizzly Bear Hunting appeared first on Wide Open Spaces.