Millennia of natural selection have resulted in very specific predator-prey relationships within our favorite fishing grounds, connections that contemporary anglers have learned to exploit. Yellow perch are the favored prey of walleyes. Lake trout will travel long distances in pursuit of alewives. And when it comes to bass, particularly those of the largemouth variety, there is no delight more delectable than the bluegill, or sunfish (aka bream) species in general.

It has been estimated that as much as 40% of the annual diet of largemouth bass is composed of sunfish – and for good reason.  Bass and bluegill inhabit the same near-shore portions of most lakes where they both reside. Not only do their neighborhoods overlap, but the reproductive efficiency of most sunfish species also ensures that the weedy shallows are teeming with bite-sized sunnies. This littoral zone buffet is built with the largemouth bass in mind.
Savvy bass anglers can exploit the predator-prey relationship between bass and sunfish to catch more and bigger fish. All that is needed is a library of ultra-realistic bluegill and sunfish-mimicking lures, a selection that covers the water column from top to bottom to sustain year-round bass fishing success. Indeed, LIVETARGET offers a full spectrum of sunfish-inspired baits that will help you solve the "Bass + Sunfish = Success" equation.
We've all witnessed wolf packs of snack-sized sunnies cruising at the top of the water column, their dorsal fins leaving telltale wakes as the group forages on insects and tiny minnows. This is the perfect time to select a LIVETARGET Sunfish Wakebait, eliciting strikes from nearby bass. Elevate your rod tip slightly during the retrieve, and the naturally buoyant Sunfish Wakebait wobbles enticingly along the surface, its back cutting a characteristic V-shaped wake that calls sight-feeding bass from long distances. Drop your rod tip and speed up the retrieve, and the Sunfish Wakebait dives as deep as two feet, mimicking the evasive action taken by a live sunfish when a bass is in hot pursuit. With strike-provoking action augmented by a durable hinged body and a moderate internal rattle, the Sunfish Wakebait is available in two sizes, ultra-realistic bluegill and pumpkinseed color patterns, and matte or metallic flash finishes with MSRP $16.99 – $19.99.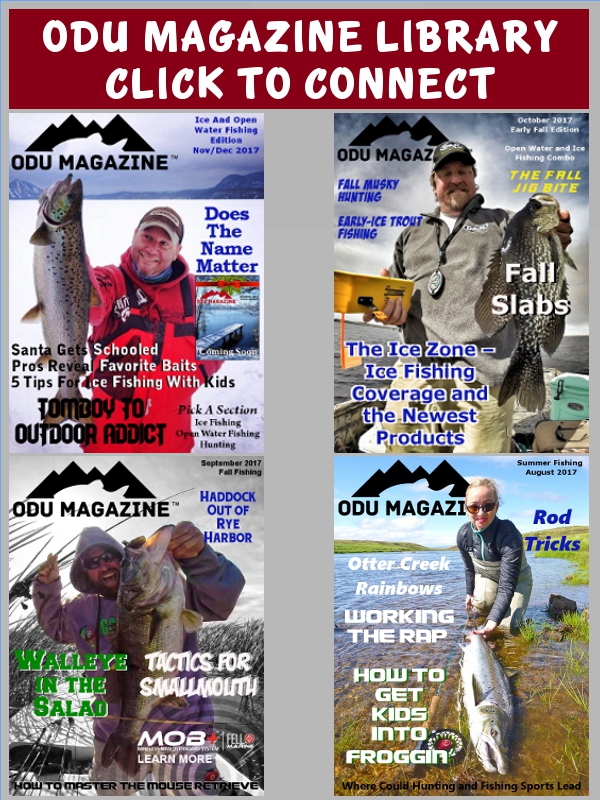 High skies or other conditions that drive sunnies into shallow cover, like weedtops or docks, call for an aggressive, subsurface presentation; these are the perfect opportunities to tie on a LIVETARGET Sunfish Squarebill. A flat-sided, floating bait that dives quickly on the retrieve, the Sunfish Squarebill throws an incredible amount of flash, making it an excellent choice for a wide variety of water conditions. It's unique, square-shaped bill imparts a dynamic roll and wobble to the bait, while deflecting readily off cover to minimize snags. Lower the rod tip on the retrieve to maximize the Sunfish Squarebill's dive range, and pause after making contact with dock posts, rocks, or weedtops; pursuing bass will frequently strike as the bait slowly rises toward the surface. Available in two sizes, the Sunfish Squarebill is offered in startlingly realistic Bluegill and Pumpkinseed patterns and both matte and metallic finishes with MSRP $12.99 – $13.49.
Bass remain focused on bream as their preferred forage is driven deep by stormy weather or the blazing midsummer sun. With the versatile LIVETARGET Sunfish Rattlebait, we can continue to exploit this intrinsic predator-prey relationship as juvenile sunfish slide deeper in the water column. A long-time favorite of ice anglers in pursuit of Master Angler-class walleyes, the Sunfish Rattlebait is equally effective on bluegill-focused gamefish during the soft water season. A sinking, lipless bait sporting a loud internal rattle, the Sunfish Rattlebait can be ripped aggressively through weedtops, retrieved with a "yo-yo" pattern near cover, or even slow-rolled across a rocky bottom, driving nearby bass into a feeding frenzy.
Want to catch more fish on the Sunfish Rattlebait? Let it fall on a completely slack line, which augments its vulnerable, wobbling action as it heads toward the bottom. Designed to attract and trigger fish in both shallow and deep water, the LIVETARGET Sunfish Rattlebait is available in three sizes, natural and metallic sunfish patterns, and matte or gloss finishes with MSRP $12.99 – $13.49.
Wherever bluegills and sunfish travel throughout the water column, LIVETARGET offers an effective solution to the "Bass + Sunfish = Success" equation. Cast a Sunfish Wakebait, Sunfish Squarebill, or Sunfish Rattlebait into your favorite bass-infested waters, and you'll quickly learn why LIVETARGET lures dominate freshwater, saltwater, and the competition.
The post Belly up to the Bluegill Buffet appeared first on ODU Magazine-North America's #1 Digital Fishing Magazine.