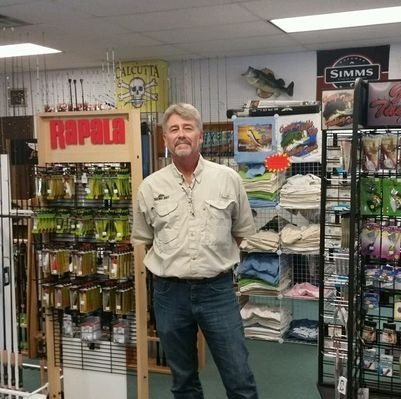 News-leader.com reported First – Gary Simpson's dealer number, 903, was once a point of pride. For years, the number has linked Gary's Tackle Box, the modest fishing shop Simpson manages in Gainesville, Florida, with Springfield-based retail behemoth Bass Pro Shops.
The number indicates the Tackle Box's relationship with American Rod & Gun, a subsidiary of Bass Pro, established in 1975, that sells the company's products wholesale to independent retailers.
Simpson's shop has had its dealer number since 1978, more than a decade before Bass Pro would build its first store outside Springfield.
"At one time, we were important to them, and we spread their brand throughout the country," Simpson said.
Later this summer, however, Simpson's dealer number will be retired, along with those representing other small shops across America. Bass Pro told those in its "Standard Dealer Program" last week that it will stop selling its products wholesale to them come August.
Three dealers contacted by the News-Leader said the move will likely be more of an annoyance than a business killer. There are other distributors, they said, and American Rod & Gun only supplies a portion of their store's inventory.
Still, multiple dealers said the move changes the way they view Bass Pro.
"It feels a bit like a betrayal," said Simpson, a onetime defender of the company.
Simpson was informed of the decision by way of a "Dear dealer" form letter from Tim Scott, identified as director of direct marketing and operations for American Rod & Gun.
"After careful assessment, we believe our company can make the biggest positive impact for the outdoor industry by focusing our attention and resources on better serving sportsmen and advancing key conservation initiatives with our outdoor partners," Scott wrote.
The letter didn't explain the reasoning behind the decision further.
In Lakeview, Ohio, David Harshbarger, owner of Lakeside Pro Bass Shop, speculated on the store's Facebook page that the move was "likely influenced by an overreach of the attempt to buy Cabela's, a major drop in gun and ammunition sales, and continued transition of retail sales from small businesses to internet retail."
"I was disappointed that they couldn't elaborate more, especially after being in business with them 30 years," Harshbarger told the News-Leader in a phone call.
Contacted by the News-Leader, Bass Pro spokesman Jack Wlezien said that when American Rod & Gun was established, there were few wholesale sources for outdoor retailers, but "today most dealers use multiple wholesale partners for their business."
"In our judgement, we're not a significant vendor to these dealers, and there are others better suited to be efficient vendors," he said. "Should that change in the future, we will reevaluate our plans."
Wlezien said Bass Pro would not disclose how many retailers are affected by the discontinuation of the Standard Dealer Program.
"I can tell you that it affects a low percentage of the ARG database," he said.
American Rod & Gun's website says it serves over 7,000 independent retail stores in all 50 states and 75 other countries, but Wlezien said that number is not current, and not all were part of the Standard Dealer Program.
Wlezien said American Rod & Gun will continue to sell products wholesale to some retailers, both internationally and the United States, including "franchise chains such as our independent Tracker dealers."
He said the company also will continue to provide wholesale products to conservation-focused nonprofits and wildlife agencies.
Bass Pro has been working for months, amidst challenges, to execute a deal that will dramatically transform the company. The planned acquisition of Cabela's, announced in October, will combine two long-time competitors, creating a company with a truly national footprint.
Wlezien said the Cabela's deal was not a factor in the decision to end the Standard Dealer Program.
Nathan Yates, a Virginia-based analyst who follows the sporting goods sector, told the News-Leader in an email that "as the number of small, independent fishing and gun shops dwindles, the viability of wholesale also declines."
"E-commerce and the end of the most recent firearms cycle have combined to hurt mom and pop retailers, and many small businesses have closed," Yates said. "I'd say that Bass Pro Shops is going to burn enough money on Cabela's that retaining a historically low-margin wholesale business just didn't make sense. Meaningful wholesale growth is unlikely in the foreseeable future."
Continue reading – http://www.news-leader.com/story/news/business/2017/06/27/bass-pro-stop-selling-products-wholesale-independent-outdoor-retailers/420215001/
Save
Save
The post Bass Pro to stop selling to small independent retailers Like Gary's Tackle Box appeared first on ODU Magazine-North America's #1 Digital Fishing Magazine.