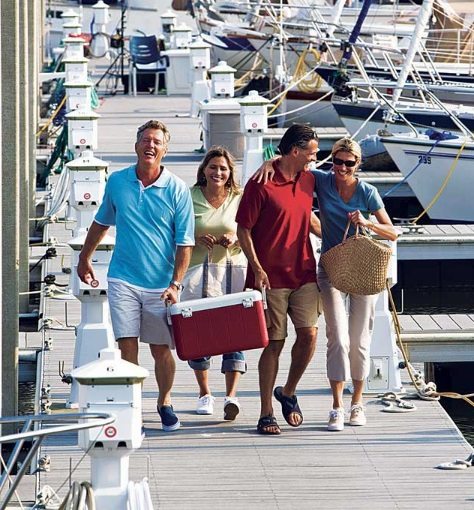 Boat Owners Association of The United States (BoatUS) knows what recreational boaters will be doing this summer, and offers ways that membership ($24) with the national advocacy, services and safety group can save you money on three summertime 'must-dos':
Fill up the tank. The number of times boaters fill up their tank each boating season can be an indicator of how much fun they're having. There's more joy, however, when there's a discount at the gas dock. More than 350 BoatUS Partner Network Marinas offer BoatUS members up to $.10 off per gallon of fuel.
Get a transient slip. Spending a night away from the home dock is a time-honored summer boating tradition. Over 600 BoatUS Partner Network marinas offer BoatUS members up to a 25% discount on transient slip fees – essentially four nights for the price of three.
Buy boat gear and supplies. Even the boater who has everything wants a new accessory for the boating season. Accessories, equipment and other gear for the boating life, from anchors to zincs, can be purchased at West Marine, where BoatUS members earn a $10 reward certificate for every $250 spent.
BoatUS has more ways to save, from fishing tackle and sail repairs to guide services and online boat classifieds with Vivaboats. To join for $24, go to BoatUS.com/membership.
The post 3 Ways to Save on Summertime Boating 'Must-dos' appeared first on ODU Magazine-North America's #1 Digital Fishing Magazine.