Travis Smola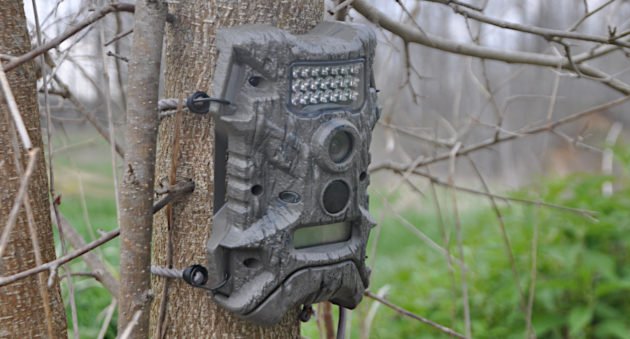 Ready for some spring scouting? These game cameras will help you do it.
In a few months it will almost be time to start early summer scouting for deer and other big game animals. Monitoring the animals through the off-season should give you a good feeling for what is on your hunting property and where they are hanging out.
A good wildlife camera will help you to pin-point patterns in behavior and be more successful when hunting season finally does roll around again.
Today we are highlighting some top brands of trail cameras that you should consider picking up for the summer months.  These options cover a variety of hunting styles and budgets and will help you put meat in the freezer this fall.
SpyPoint Solar-Dark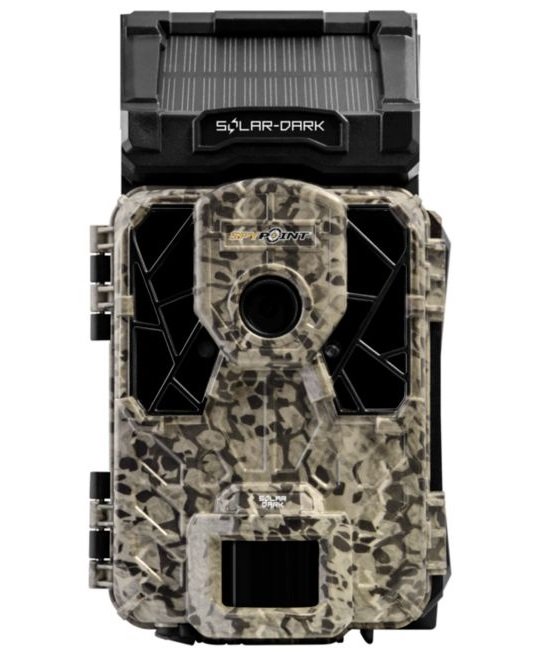 The SpyPoint brand has been in business a long time now and their Solar-Dark trail cameras get high marks from users online. This camera shoots full color 12-megapixel images during the day and black and white images at night. Like many modern cameras, you have the option of capturing still images or video. The Solar-Dark captures footage in gorgeous, 1080p HD video, so you can see every detail of that monster buck's rack. It also captures the audio so you can hear all the wonderful sounds of the forest. While this camera can run off eight AA batteries, a huge benefit is the solar panel that constantly re-charges the onboard battery. That means less camera checks and less intrusion into that big buck's area. SpyPoint also includes a 16 GB SD card and a memory card reader with this one, so you'll be getting your money's worth.
Browning Strike Force HD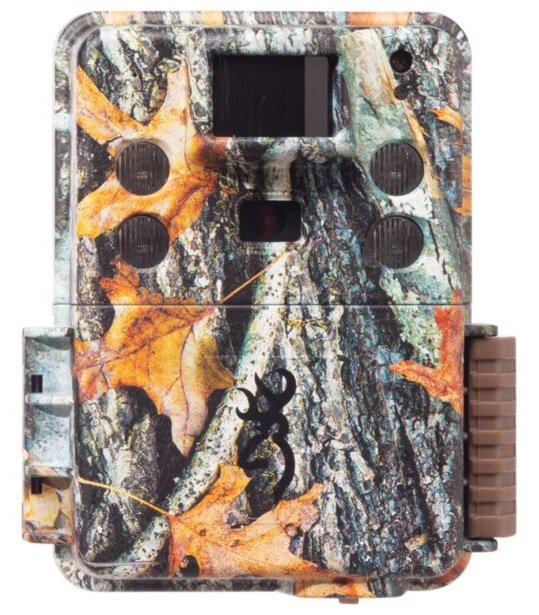 While most people might think of this brand first for their firearms, Browning trail cameras have built up quite the following over the years for their fast trigger speed and exceptional picture quality. The Strike Force has an 80-foot detection range with a flash range of 120 feet. The trigger speed of this scouting camera is blazing fast at 0.22 seconds. Most user reviews state they often get photos of animals in mid-air. This IR trail camera has several programmable modes including timelapse, multi-shot and more. It can shoot 900p HD videos with full sound. The camera also displays pertinent info like the moon phase and temperature to help pattern those big bucks. An LCD screen lets you view images in the field, and it can be hooked up to an external power source if you want the best battery life. There is a lot to like about the Strike Force for a reasonable price point.
Moultrie M-4000i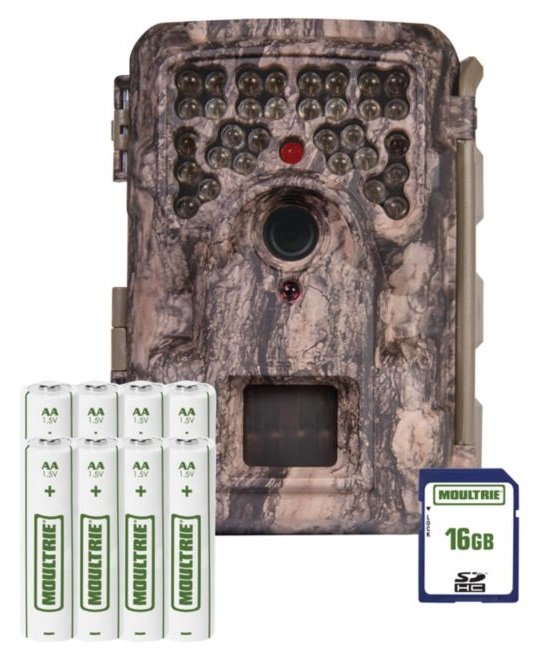 While Moultrie's bread and butter has traditionally been game feeders, they have become a name to look at in the trail camera world in recent years too. Mostly thanks to good releases like the M-4000i. This IR camera has an 80-foot detection range and a 0.7 second trigger speed. It shoots 16 MP stills or HD video. It takes standard SD cards, but as a bonus, this camera is compatible with Moultrie field modems and Moultrie Mobile MV2. That means you can use a Verizon network to wirelessly transmit images to a central camera. Long range scouting means you can keep human impact on your hunting area low and the animals will be more comfortable sticking around. Moultrie says it can take up to 19,000 images before the AA batteries need replacing. For just $139, you are getting a lot of top-quality features with this hunting camera.
Stealth Cam G45NGMAX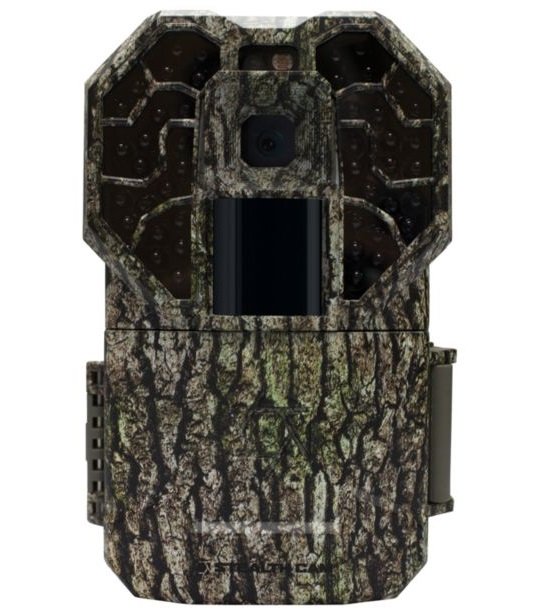 If you are looking for top-notch video quality, the Stealth Cam's 26MP camera should provide it. Images display useful info like moon phases, temperature and more. The camera also shoots 1080p HD video. This camera has a 0.4 second trigger speed and uses Matrix blur reduction technology. No more wondering how many points that big buck in the blurred image has. This camera uses 45 "No Glo" invisible infrared emitters for maximum visibility out to 100 feet away. It is like night vision. Now you will be able to see those bucks that like to lurk just outside of the infrared flash range of other cameras. The camera also using what Stealth Cam calls "Smart Illumination Technology" to automatically adjust to the changing light conditions of dawn and dusk accordingly. An external power jack allows you to save battery and leave the camera in the field longer between card pulls.
Cuddeback Cuddelink Long Range IR Wireless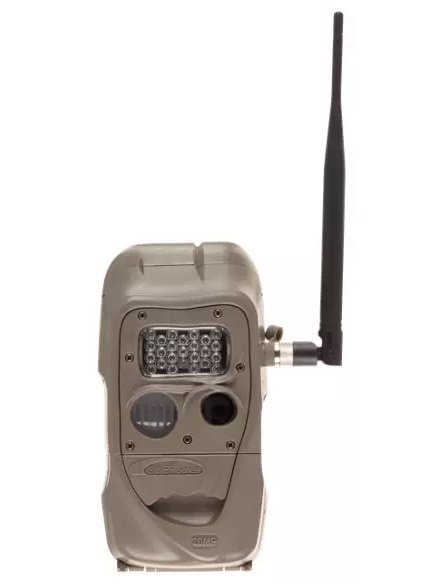 For the serious whitetail hunter, trail cameras present a conundrum. You want to monitor your cameras on a consistent basis. However, you also do not want to spend too much time in your area before the season spreading scent around. That is where cellular trail cameras come into play. Cuddeback sells this camera in a four pack that allows you to link four cameras wirelessly. It does this without the use of Wi-Fi or cellular service, that means you can use these in extremely remote areas. The Cuddelink takes 20MP images during the day and IR images at night. These cameras can also shoot videos up to 30 seconds long and burst mode allows you to take five images for each trigger. This is also a good option if you are tired of juggling countless SD cards. Just get all the images sent to one camera and you are done, with the animals none the wiser. You can keep adding cameras over time. Up to 16 can be linked in a single network. These cameras could also be used as a security camera system for remote hunting camps. 
Bushnell Core DS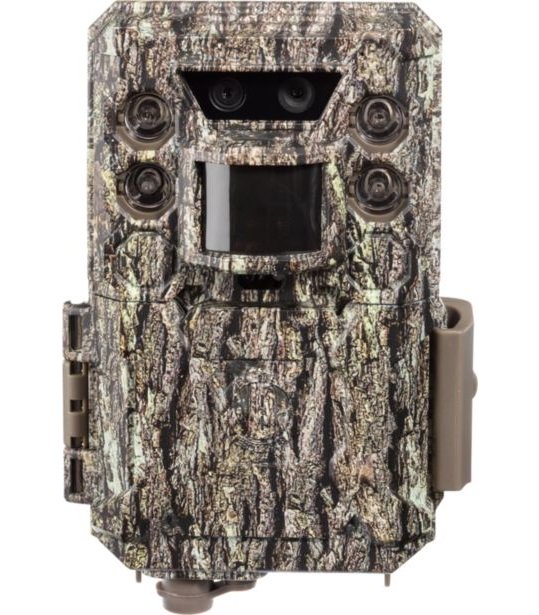 The DS in the name of this camera stands for "Dual-Sensor" technology. The Busnell uses two cameras, one for day and another for night to pump out beautiful 30MP images. It also shoots 1080p HD video with full sound. Bushnell makes two variations of this model. A "No glow" or "low glow" depending on your preferences and how jumpy the animals in your area are. This camera has a 0.2 second trigger speed to catch that big buck chasing a doe past your camera at the start of the rut. The DS also has a burst image and time lapse photo mode. This camera runs off six AA batteries, which is two less than many other cameras on the market.
Wildgame Innovations Cloak Pro 14 Camera and SD Card Viewer Combo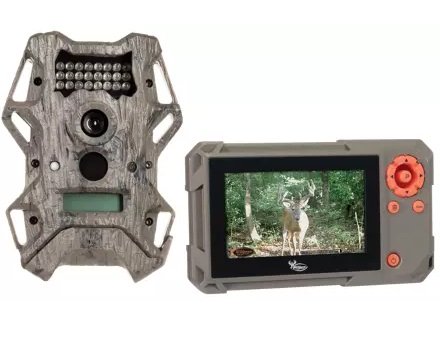 I have personally been using Wildgame Innovations cameras for a few years now and really like them. I bought a Cloak Pro 14 back in December and have already been impressed by the quick trigger speed and sharp, 14MP images and 720p video produced by this cam. The other great thing is that this camera often costs a fraction of the price of higher-priced models. This camera takes full-color photos during the day and black and white IR photos at night. The IR flash range is 70 feet and the camera's exterior shell has a TruBark camo finish that blends in nicely with many trees. Wildgame Innovations also sells this camera with an SD Card reader and viewer. Now you will not have to wait to see what is on your SD or micro SD card. I can attest that the battery life of these cameras is excellent, even with cheap dollar store batteries.
Cabela's Outfitter Gen 2 Black IR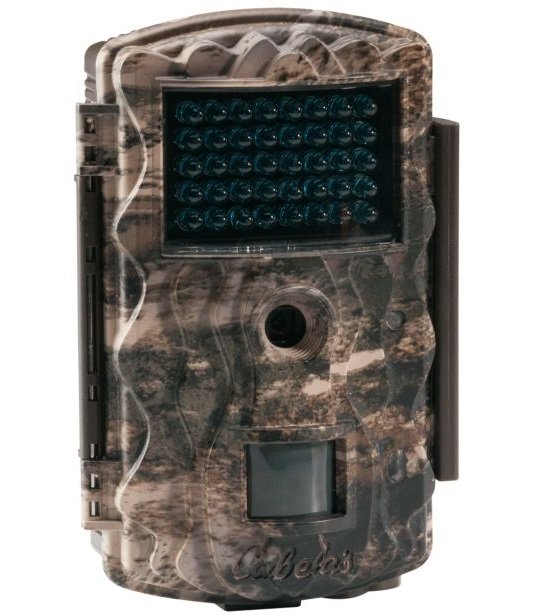 This is a great mid-budget option at $100. The Cabela's camera is unique because the resolution can be adjusted between five and 18MP. A 40-LED IR flash allows this camera to illuminate animals out to 100 feet away. The 0.7 second trigger speed means you will not miss a fast-moving animal. The camera's burst mode can shoot up to three images for each time it is triggered. The camera can also take video clips of 1080p during the day and 720p at night for even more detail of that big buck that eluded you last year.
For more outdoor content from Travis Smola, be sure to follow him on Twitter and check out his Geocaching and Outdoors with Travis YouTube channels. 
NEXT: BIGFOOT THEORIES FOLLOW RELEASE OF QUESTIONABLE TRAIL CAMERA FOOTAGE
WATCH
The post 8 Trail Cameras to Consider Before Next Hunting Season appeared first on Wide Open Spaces.