YouTube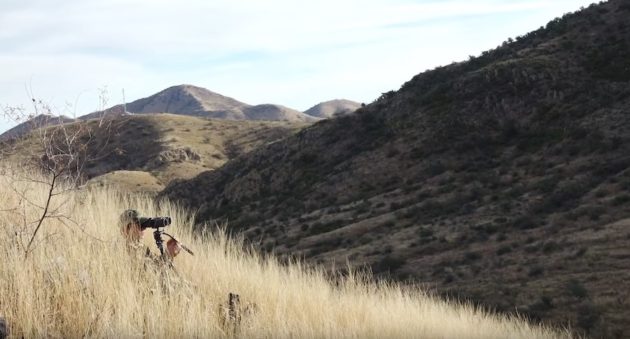 Coues deer can be really tough to hunt. Fortunately, Marcus Hockett made this great video with a few Coues deer hunting tips after his recent trip to Arizona.
While Marcus Hockett is a camera man and field producer for Randy Newberg, he's also an avid hunter himself. Marcus recently wrapped up a successful hunt down in Arizona where he harvested his a really nice 8-point for his first ever Coues deer.
Just like when hunting any species for the first time, there is a definite learning curve involved with hunting Coues deer. However, those deer can be particularly difficult to find.
Furthermore, hunting down in that part of the country requires a completely different way of doing things for guys from Montana like Marcus.
Marcus made the video below at the end of his hunt and shares a few Coues deer hunting tips that should be helpful to any hunter interested in learning more about hunting those deer.
To recap, Marcus' Coues deer hunting tips are: use a tripod, be patient, conduct a slow and systematic grid search while glassing, don't forget to look for deer at close range, bring leather gloves, get comfortable shooting at longer distances, and consider taking advantage of the other things to do in Coues deer country in case you have time remaining after your hunt.
Many of those same tips also apply to elk, pronghorn, and mule deer hunting in the southwest. However, those small details like using a tripod and continually glassing the same spot over and over again are especially important when hunting game like Coues deer that are notoriously difficult to find.
Hopefully, you'll find these tips useful if you ever get the chance to go Coues deer hunting. Once you get your deer on the ground, here's a fast and inexpensive way to make your own skull mount without even leaving your campsite.
Like what you see here? You can read more great articles by John McAdams on The Big Game Hunting Blog. Follow him on Facebook, YouTube, & Instagram.
NEXT: IT DOESN'T GET MUCH CLOSER THAN THAT: RANDY NEWBERG SHOOTS NEW MEXICO ELK AT 2 YARDS
WATCH
The post 7 Coues Deer Hunting Tips appeared first on Wide Open Spaces.