Colorado Parks and Wildlife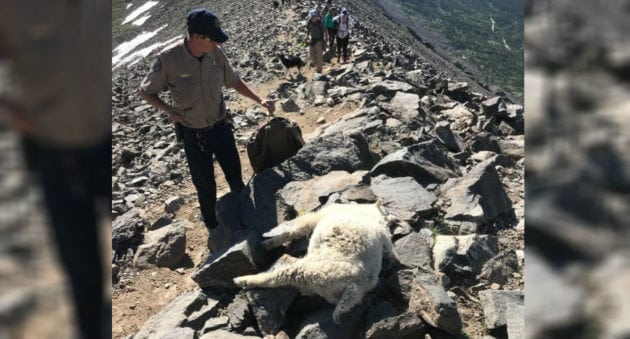 Wildlife officials need your help.
The Colorado Parks and Wildlife Department is turning to the public for leads on a mountain goat poaching case that happened July 3 in Breckenridge.
CPW officials believe someone shot the two young Billy goats in the head with a handgun at close range. The incident happened about 2.5 miles up the Quandary Peak Trail, a popular hiking spot for anyone looking to tackle any of Colorado's "14ers" (mountains over 14,000 feet in elevation).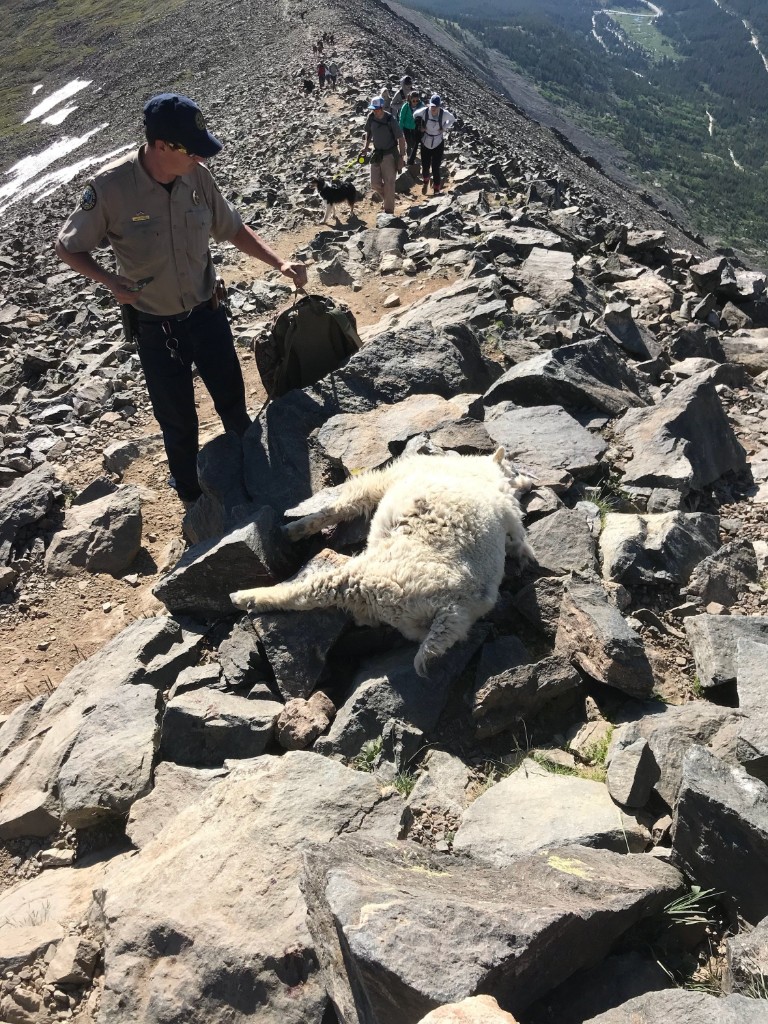 "We ask that anyone who was near the summit of Quandary Peak Tuesday help us locate those responsible for this egregious poaching," CPW District Wildlife Manager Tom Davies said in a press release. "Killing a mountain goat in this manner is a felony, and these poachers can face jail time, license suspensions and fines that can reach over $20,000 per animal."
Officials initially offered up a $1,000 reward, which quickly increased to $5,000 just a day later. Officials are hoping with an increase in people hiking in the area for the July 4 holiday, someone saw or heard something and can provide a clue to the person or persons responsible.
Authorities are urging anyone with information on the killing of these mountain goats to call Operation Game Thief at 1-877-COLO-OGT. You can also email tips to game.thief@state.co.us. You have the option to remain anonymous.
NEXT: LIONS EAT POACHERS WHO TRESPASSED ON SOUTH AFRICAN GAME RESERVE 
WATCH
The post $5,000 Reward Being Offered in Colorado Mountain Goat Poaching Case appeared first on Wide Open Spaces.