Photo by Eric Pickhartz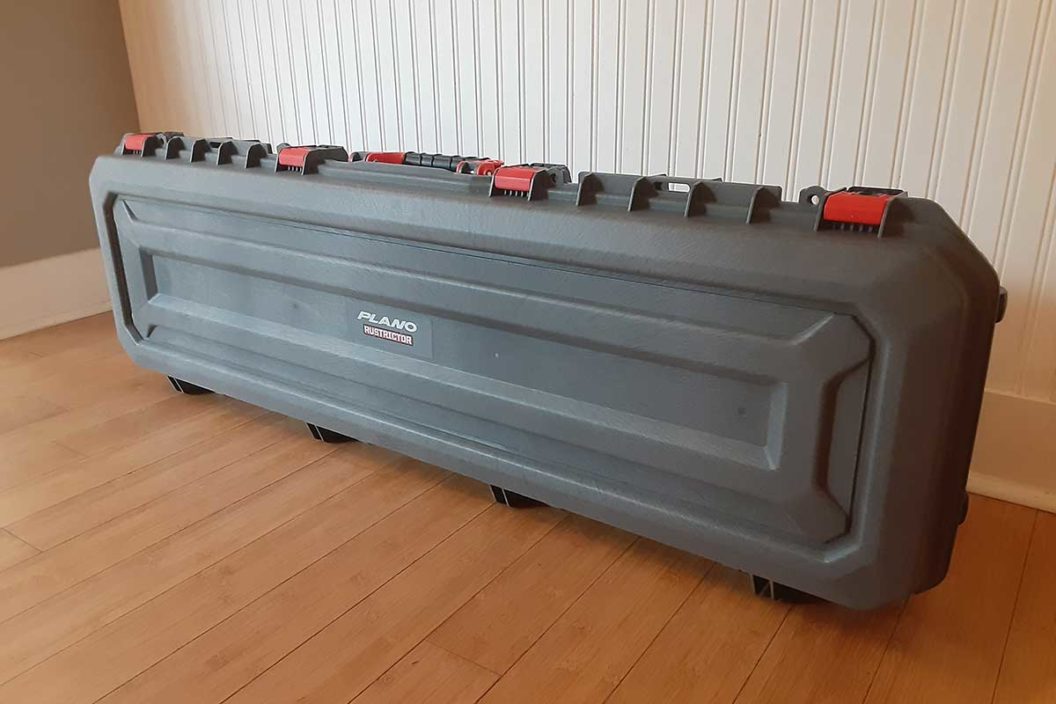 When we take our firearms to the shooting range and of course with us to a hunt, there's always a need for a good case. When we are traveling, we need to know that our expensive investment is protected. It's a basic thing; you don't want to carry around a loose gun in your truck. Whether you are looking for the full-protection of a hard case or the basic protection of a soft one, you're still going to want something that will keep it safe and protected while offering easy access. If you're on the hunt for a new gun case, we can help point out a few that have either caught our eye or become a new favorite after extensive use. If your rifle didn't come with one when you purchased it, you should consider investing in a case, even if you own a gun safe.
Products featured on Wide Open Spaces are independently selected by our writers and editors. However, when you buy something through our links, we may earn a commission.
Types of Gun Cases and Buying Tips
Soft-sided cases offer quick access and are easy to carry while providing a simple design with the option of multiple pockets. Despite their soft exterior, soft-sided cases can offer water-resistant features and a good deal of protection, but won't approach the security of a hard-sided case. Hard-sided cases are usually constructed of molded polymer or some kind of metal with a foam interior that will protect firearms from impact, threatening weather, or unwanted access. There are even multi-gun cases for the traveling hunter who plans on more than one kind of hunting, or needs a variety of guns to accomplish their goals. Depending on how many rifles you intend on carrying, you may want a multiple-gun case.
A note on airline travel: A hard-sided, lockable case is required for flying on airplanes. You want to use solid padlocks (combination or key) and retain the key or combo until a TSA Agent asks you for it or asks you to open the case for inspection. Opt for something rock solid and trustworthy with features like the those of the hard-sided cases suggested here in this list.
Be sure to check all federal laws and local laws concerning the legal transportation of firearms as well as the specific airline's policy regarding firearms, ammunition, and carry-on luggage before you get to the airport. Also be sure to check any local firearm laws at your final destination.
Best Soft-Sided Double Rifle Case
The Savior brand has long since come into its own, and with 15,000 online reviews this Double Long Rifle Case still earns a five-star rating. It comes in five different sizes–up to 55″–to store either two rifles or two shotguns and two pistols. It is constructed of heavy-duty 600D PVC nylon for years of use and abuse that gun cases sometimes get on the road. With this case you will have plenty of room for scopes, gun cleaning supplies, ammunition, and other gear for the range. Savior bags are the choice for many shooters, proving their worth many times over.
Best Super-Secure Protective Hard-Sided Case
The Dri-Loc seal on the Plano keeps the case watertight as a pressure-relief valve regulates the air pressure to lock out bad weather conditions. As long as you opt for the medium-sized 42-inch case, you'll keep the cost under $200 (Plano also offers a larger case with wheels for easy travel). This is a TSA approved firearm travel case that features airline approved dual-stage lockable latches for extra security, along with its overly durable resin shell that includes Plano's integral rust inhibitor, Rustrictor. The Pluck-To-Fit foam feature allows the owner to custom fit their own firearm for the best use of the space. Our editor Eric Pickhartz uses this case for a variety of guns, and had this to say: "It easily maintains the most comprehensive list of features that I've ever seen in one case. You can rest assured your firearms will be well taken care of inside the Rustrictor."
Best Option for a Scoped Rifle Soft Case
The Boyt Harness Signature Series, offered in Khaki and the OD Green, start at just under $100. This Italian leather-trim gun case is something that you will be proud to own and to pull out in front of your shooting and hunting buddies. It features padded exterior pockets and has solid brass hardware. Boyt offers these gun cases with a soft cotton batting lining, which protects both the gun and the scope. This is not the gun case to take four-wheeling, but it will last you a lifetime for those that want a gun case that looks as good as it works. For those wanting a soft-sided bag, this one does the job and looks good, too.
Best Budget Soft-Sided Camo Rifle Case
This series of gun cases have a great price point, are made with thick internal foam padding and soft lining to keep your favorite rifle safe from the outside elements. It is lightweight and carries the impressive Cabela's TrueTimber camo, and you'll love it based on its ease of use and size, which holds some of the longest firearms. At 53 inches long and 10 inches wide, you can count on most guns fitting nicely inside.
Best All-Around Hard-Sided Single Rifle Case
Here's the thing: if you are looking for rugged protection, multi-function, and security, then the Pelican Vault Series is exactly what you've been waiting for. Not only will it hold a tripod and electronics, but it can easily transport a rifle and a shotgun, both adorned with your favorite optics. The issue is that this one is over $200, but we had to put it on the list because it is worth it.
It is weather resistant, foam sealed, and comes with stainless steel lock hasps for security. The downside: It is listed as weighing 26 pounds. But you wouldn't expect a sturdy case to be lightweight or skimp on construction, and this surely doesn't.
Please check out my book "The Hunter's Way" from HarperCollins. Be sure to follow my webpage, or on Facebook and YouTube.
The post 5 Best Rifle Cases Under $200 appeared first on Wide Open Spaces.