Yamamoto Pro Shane Beilue shows us how to pinpoint shallow bass effectively using the Yamamoto Flappin' Hog.
The Yamamoto Flappin' Hog was originally only available in Asia and has now officially made its way to the States. The Flappin' Hog has three distinct types of appendages. The appendages closest to the tail section are the longest and have the most weight of the appendages. The riveted body of these appendages will create vibration and action during the fall and when shaking this bait.
Yamamoto has incorporated new designs and characteristics but, they have also stuck with some of the characteristics of their proven baits. The appendages on the Flappin' Hog are close to the body so it can get in and out of tight cover with ease. Yamamoto has also incorporated a hollow section close to the tail to allow easy hook penetration through the bait. The design of the Yamamoto Flappin' Hog makes it an ideal bait for flipping and pitching.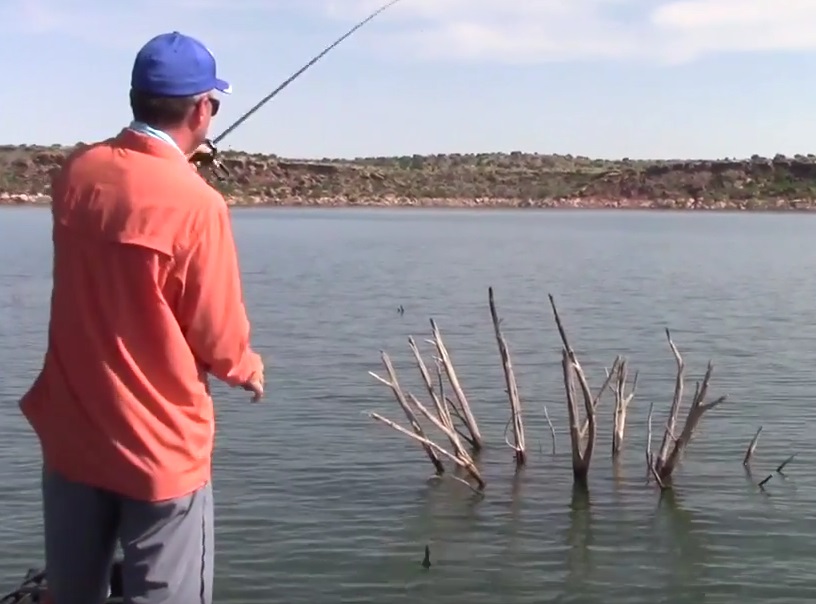 Tackle Warehouse reviews on this product:
Comments: Are they durable? No. Are they budget friendly? No. Then why purchase it? BECAUSE THEY FLAT OUT CATCH FISH. These creature baits work year round, and work extremely well in pressured waters. These baits have two appendages that creates air bubbles underwater. Texas rig these with a 2/0 EWG hook and you will not be disappointed. Yamamoto baits never fail to impress me. 
Comments: Nothing but confidence in this bait. Not much action but it presents a very realistic "bug-like" profile when used as a jig trailer. My 2 biggest bass fell for this bait. Coincidence? Maybe. But it shows that this bait will entice bites from the biggest , smartest bass in the lake.
Comments: This is my go to bait. Ive used it for flipping, dragging jigs, even put them on my spinner baits for that nighttime bite. All around good lure on every body of water I fish here in California. Especially the Delta…..
Related articles:
The post 3 Keys to Finding Bass in Shallow Cover appeared first on OutDoors Unlimited Media and Magazine.