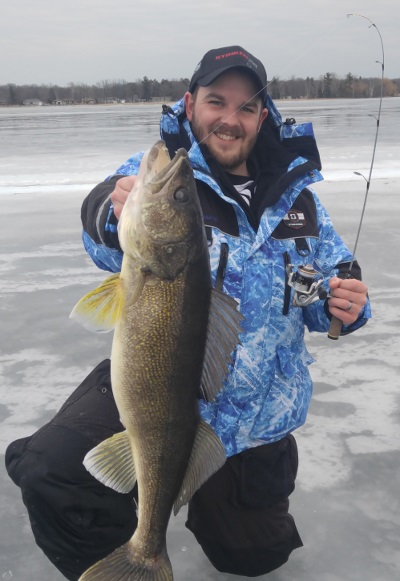 Snyder's Lures are a performance based lure that catch walleyes and more on the ice! Next time you are shopping to update your tackle visit them at www.snyderslures.com. Here is one story to inspire you……
Late ice can be some of the best fishing of the season. I spent last Sunday hunting down crappies in Isle Bay on Lake Mille Lacs with some friends. Although we did not find any that day we did find something to make the day.
We started in 6 feet of water along the weed lines and slowly working our way deeper. I was fishing with a Snyders Lures Lil Rascal Flash and euro larva. Every hole had perch in it. The bay was filled with them. The deeper we got, the bigger the fish got. We ended in 13 feet of water where we were consistently catching perch every 20 seconds or so.
All of a sudden my sonar went blank. At this moment I knew a predator had moved in and I went to reach with my left hand for my dead stick which had a small minnow on it. Next thing I knew my rod in my right hand went down hard and the fight was on! After around a 4 minute fight I was able to ice a beautiful 29 inch walleye. My new personal best. After a few quick pictures and some high fives she was safely released to fight another day.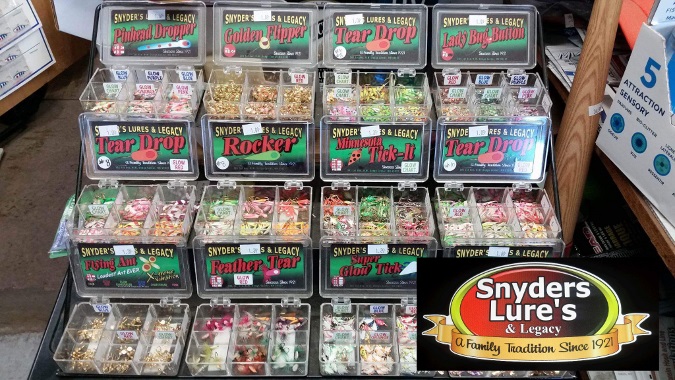 The post Snyder's Lures Bag A Giant Walleye For Kyle Lynn appeared first on ODU Magazine-North America's #1 Digital Fishing Magazine.