April 22 marks the 48th anniversary of Earth Day, the international environmental force with a mission "to diversify, educate, and activate the environmental movement worldwide."
The first Earth Day, in 1970, mobilized 20 million Americans of diverse backgrounds. By 1990, after passage of the landmark Clean Air Act, Clean Water Act, Endangered Species Act, and other groundbreaking environmental laws, Earth Day had swollen its ranks of supporters to 200 million people in 141 countries.
Today, the Earth Day Network stands as the planet's largest recruiter to the environmental movement. More than 1 billion people from 195 countries participate in Earth Day activities – the largest civic observance in history.
And so the logical question arises: How can we, as individuals and in small groups, observe and enact the Earth Day mission every day of the year?
The answer, I submit, may be expressed in two parts: through impassioned stewardship of and enlightened interaction with the environment.
We can identify literally thousands of organizations, attractions, and advocacy groups that are invested in one of those strategies. Finding an entity that is committed to both simultaneously requires more intensive research.
I began my search by looking in my own backyard. And it didn't take long for me to end up at The Preserve Sporting Club and Residences in Richmond, Rhode Island. Billing itself as "New England's finest four-season sporting retreat," The Preserve presents as a 3500 acre compound "where unspoiled nature and refined luxury find common ground."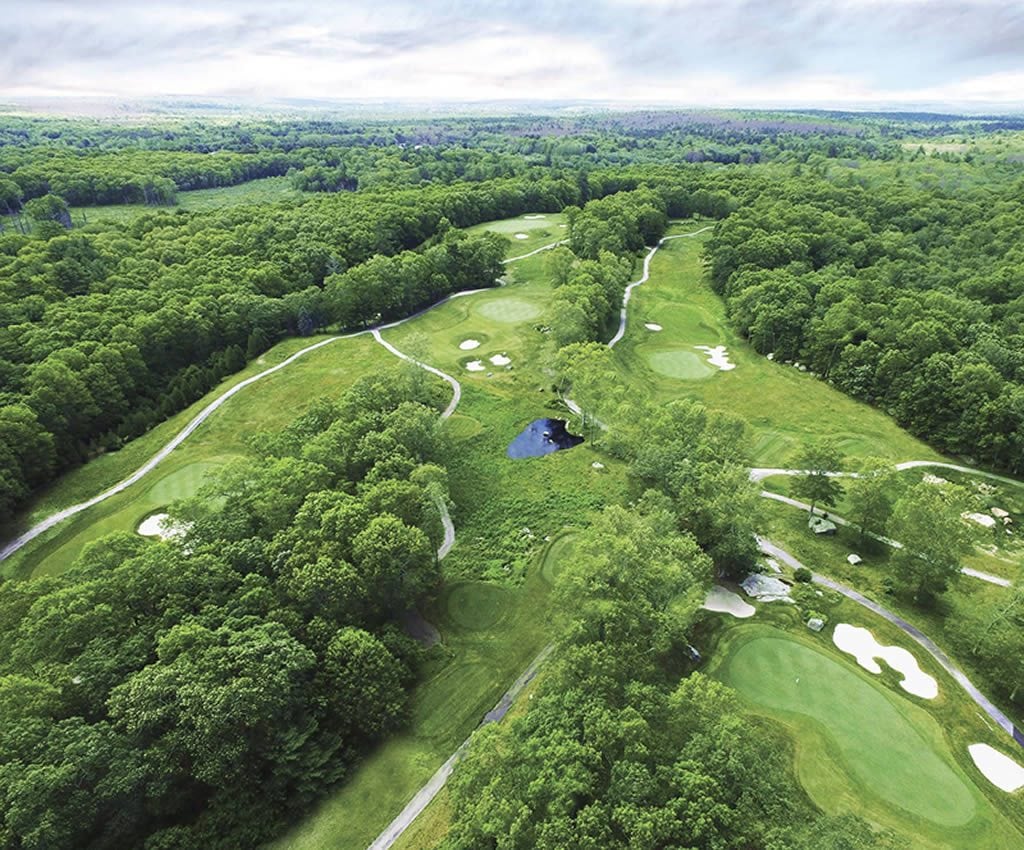 With equal fervor, Paul Mihailides, owner of The Preserve, states that, "For every minute spent enjoying nature, two minutes must be sent preserving it. Such is the unspoken contract that outdoor enthusiasts have with the natural world from which they draw endless satisfaction. At the Preserve we respect the solemnity of that contract by observing the highest standards of wildlife management and land conservation."
He further notes, "More than a sporting club, The Preserve is a gathering of stewards of our environment who seek a sanctuary from the rigors of modern life … a home within protected nature that will be passed from generation to generation, ensuring that the environment's living poetry will be read for decades – or longer — to come."
Putting aside the diverse, rationally sized, sensitively located sporting facilities and luxury residence that comprise a significant portion of The Preserve's portfolio, what we find are 3500 acres containing hundreds of miles of trails supporting hiking, horseback riding, mountain biking, guided nature walks over rolling, sometimes rugged terrain where the flora and fauna of the great forests of New England may be observed, preserved, and memorialized, and stunningly expansive views through the tree line from the second highest elevation in the state.
"Enlightened interaction," indeed.
"Nature's poetry," indeed.
The notion of stewardship bears revisiting. Preservation of the environment is not a task for a single generation, but rather a mission of honor – a matter quite literally of life or death – addressed as a function of values that must be inculcated in young people for as long as there is an earth for them to call home. When Earth Day organizers speak of the pressing need for "a global outpouring of energy, enthusiasm, and commitment to create a new environmental paradigm," they implicitly acknowledge these points.
So too does Paul Mihailides when he tells those who comprise The Preserve community that they are now part of "a living legacy. Your membership may be transferred to your children, grandchildren, or other loved ones who will carry on your tradition of stewardship of the environment."
The first step in experiencing the environment from a Preserve perspective is to visit the retreat's website: www.thepreserveri.com.
---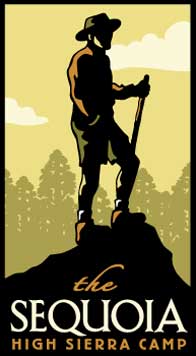 While I have yet to visit the following location, its website description has the power to captivate – and to extend and enhance the Earth Day mission. I quote extensively from its lovely website.
"The Sequoia High Sierra Camp presents a rare opportunity to explore the spectacular background of California's Sequoia-Kings Canyon National Parks while enjoying the deluxe furnishings, guest amenities and friendly hospitality.
"Surrounded by some of the most striking scenery in the world — from dramatic mountain peaks, to cascading creeks, tranquil meadows and star studded evening skies — you will come away rejuvenated from this unique wilderness camping adventure.
"Access to Sequoia High Sierra Camp does require a short one mile hike from the closest parking area. For the more daring camper, a twelve mile hike is also available. Numerous scenic and adventurous day hiking excursions are easily accessible from the Sequoia High Sierra Camp.
"Explore the back country on horseback where you can fish, relax and enjoy the peaceful surroundings. Trips are available for all experience levels and range from a few hours to several days. Call ahead to make a reservation with the Horse Corral Pack Station.
"Sequoia National Park is home to thousands of giant sequoias and redwood trees. People flock to this national park each year to take in the splendor of the sequoias. Sequoia High Sierra Camp is conveniently located in the heart of the small natural growth range of the sequoias. A short drive will have you walking among these natural giants.
"People come from all over the United States to enjoy the bird watching opportunities available in the area surrounding Sequoia High Sierra Camp. Numerous species are native to this area, including but not limited to: the Spotted Owl, Williamson's Sapsucker, Pileated Woodpecker, and the Northern Flicker.
"Nestled throughout the trails and filling the meadows live an abundance of unique and beautiful wildflowers. Growing wildly in their natural habitat, with no alterations by humans, bursts of red, yellow, blue, purple, orange, pinks, and white decorate the landscape."