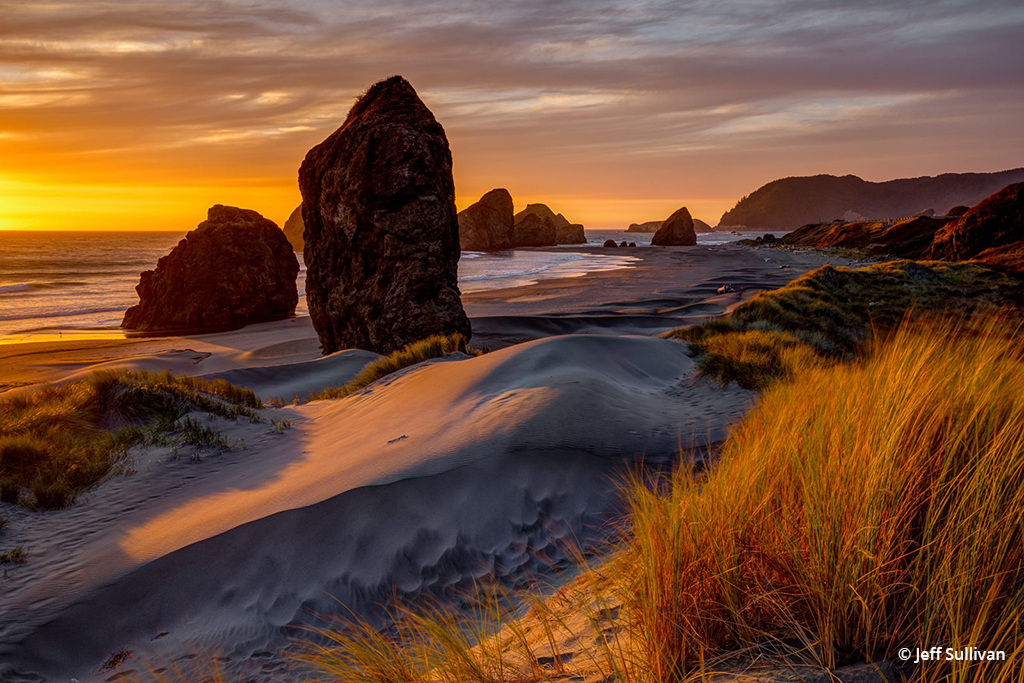 Congratulations to Jeff Sullivan for winning the recent Your Best Photo of 2018 Assignment with the image, "Golden Hour on the Oregon Coast."
"Sometimes, the most interesting photos we take are from a new location or from a fresh look at a place that we haven't visited in a long time," says Sullivan. "In 2018, I took a 2,000-mile road trip to revisit some of my favorite places in Oregon. Although I lived in Oregon for years in the 1980s and revisited a lot in the mid to late 2000s, I hadn't been to some of these places in years. I had a great time on this latest lap, but even with 2-plus weeks it wasn't enough time, so I'll just have to go back soon!
"My main exposure here was 1/8th of a second at f/16, ISO 200, and that produced a useful result, but HDR processing in Photomatix provided more shadow detail and highlight color, for a better overall result. The images were adjusted in Adobe Lightroom prior to HDR processing, then additional adjustment was conducted afterward as well."
See more of Jeff Sullivan's photography at www.jeffsullivanphotography.com.
The post Your Best Photo of 2018 Assignment Winner Jeff Sullivan appeared first on Outdoor Photographer.