YouTube: Outdoors Allie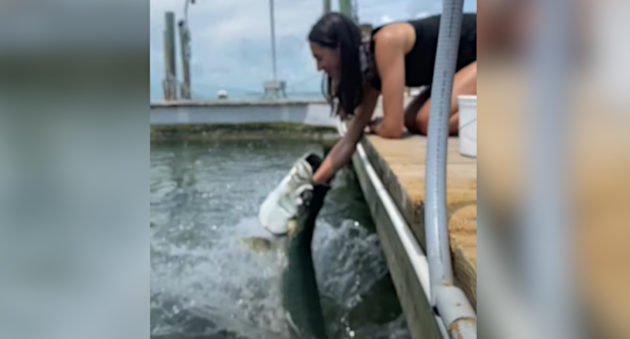 This tarpon feeding got ugly in a hurry! The tarpon is one of the coolest saltwater game fish in existence. These giant fish tend to leap spectacularly out of the air when hooked while fishing. As a result, they have become one of the more popular species to target for visitors to the Florida Keys.
The post Woman Hand-Feeding Tarpon Nearly Gets Her Arm Swallowed appeared first on Wide Open Spaces.