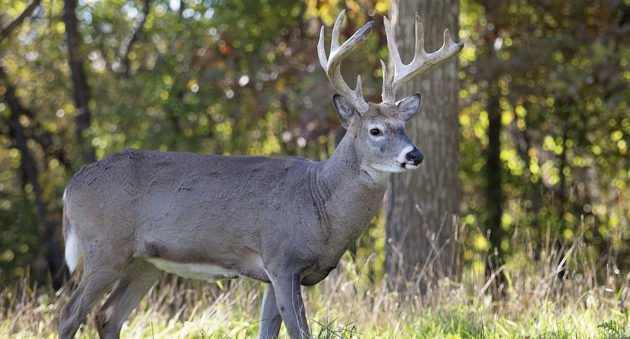 State legislators introduced a bipartisan bill to focus on combatting CWD.
From the looks of it, Wisconsin is done playing games. Chronic wasting disease is an ever-growing problem–despite some claims of a potential cure–and state legislators are demanding concrete progress.
U.S. Reps. Jim Sensenbrenner, R-Menomonee Falls, and Ron Kind, D-La Crosse came together to propose a bipartisan, bicameral bill, which Sen. Jon Tester, D-Mont. later supported in the Senate.
The Chronic Wasting Disease Management Act will offer support to wildlife agencies and CWD-focused groups across the state, as well as new methods to fight the disease.
"Hunting is an important family-centered activity for hundreds of thousands of Wisconsinites and has a multibillion dollar economic impact on our state," Sensenbrenner told the Leader-Telegram. "Unfortunately, hunters have to be careful of CWD and the potential dangers it poses to humans. This bipartisan legislation would support state and tribal efforts to control and reduce CWD, helping to make our beautiful state's wildlife healthier and safer for all."
Not only has CWD spread to 26 states, but it's affected other cervidae besides whitetail deer, meaning the demand for an answer is dire.
Hunters are already required to check deer immediately after harvest in certain states, which has revealed results more shocking than wildlife officials ever anticipated.
"Being a hunter is a big part of who I am, and the Wisconsin way of life. I know firsthand how vital it is that we maintain a healthy deer herd across our state, so we can protect our outdoor traditions and our outdoor economy," Kind said in the report. "Chronic wasting disease has the potential to devastate our deer herds, which is why we're working together to introduce a bipartisan bill that brings scientists, local officials, and hunters to the table to help manage and prevent the spread of the disease."
The disease has impacted Wisconsin much more than many other states, as 1,049 deer tested positive in 19 counties last year.
Hopefully answering the state's urgent need for action, the bill looks to offer as many resources as possible, illustrating an all-out, all-in approach.
"The funding and help with research outlined in the legislation by Representatives Kind and Sensenbrenner would give the Wisconsin Department of Natural Resources the kind of support it needs as it grapples with the spread of chronic wasting disease in the state," George Meyer, executive director of the Wisconsin Wildlife Federation, said in the report. "Wisconsin's deer herds are critically important to the state's more than 600,000 gun hunters and 225,000 bow hunters. They represent an estimated $1 billion in annual economic benefits for the state."
The bill is supported by numerous conservation groups, such as the Quality Deer Management Association, the Wildlife Management Institute, the National Deer Alliance, the National Wildlife Federation, the Association of Fish and Wildlife and the Theodore Roosevelt Conservation Partnership.
NEXT: URBAN BOWHUNTING PROPOSED IN WINSTON-SALEM, N.C.
WATCH
The post Wisconsin Bill Aims at CWD Control appeared first on Wide Open Spaces.