Mossy Oak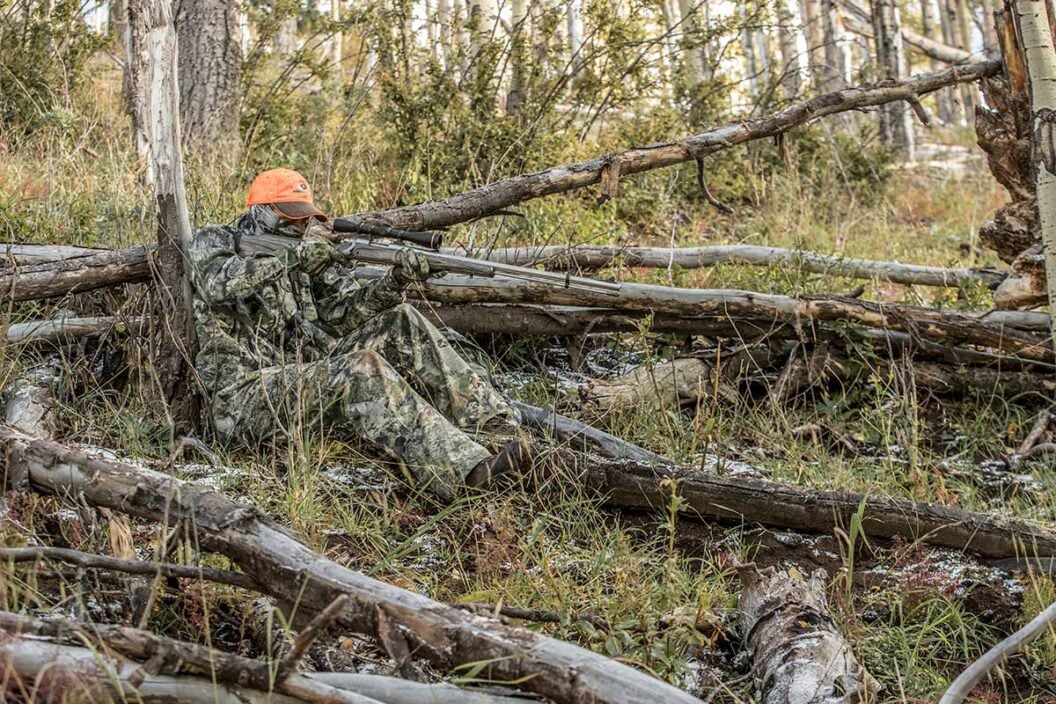 While elk hunting in Colorado this fall, I fell out of love with my hiking boots. There were already a few inches of snow on the ground by the time third rifle season rolled around, and I thought my go-to hiking boots would be able to handle the conditions when paired with gators. I was wrong. The leather's water-repellant abilities failed, the cold penetrated the uninsulated soles, and the tops of my boots froze after the warmth from my feet melted the snow built up on them. I was miserable when I arrived at my glassing spot after trudging two miles through snowy terrain. I got even more uncomfortable after I stopped moving.
While perched in my glassing spot, I recounted my mistakes in wearing those boots. I should have known they wouldn't be enough, given the conditions. My feet paid the price. Looking back, I had ample time to upgrade my boots and break them in before elk season rolled around. Regrettably, I didn't. I won't make the same mistake again next year. Here are a few things to look for in a great late-season hunting boot, so you don't end up with frozen feet miles from the trailhead.
Boot Height
Short hiking boots aren't quite going to cut it during late-season hunting adventures. Not only do they provide less ankle support, but they also allow snow, mud, and plant debris to get into your shoes as you hike. Boots full of pine needles don't exactly make for a pleasant experience. Instead, look for boots that have tall uppers. As much as twelve inches is a good height to shop for. Tall boots give you plenty of ankle support in steep, rocky, snowy, muddy, and icy conditions. No one wants to cut their elk hunt short because they got an ankle injury far from the truck. Additionally, tall boots with your pant legs rolled down over the top keep all sorts of sticks, burs, pebbles, and other junk out of your shoes.
Solid Tread
Tread is an essential factor when looking for an excellent late-season hunting boot. Tread depth and traction differences can mean either sliding around on game trails or consistently gripping the ground in sketchy terrain. Many hiking boots are designed for groomed trails or backpacking, which is different than the off-road hiking required for most hunting adventures. Keep your eye out for boots with a slightly higher heel; this lets you drive your feet into the ground when hiking downhill. Some tread designs are self-cleaning, too. These tread types have enough space between the lugs that debris can clean itself out from the bottom of your boot. Other tread types get gummed up by snow, mud, rocks, or all three, making your boots nearly useless. Also, look for boots with separate heel and ball sections. A gap between the front and back of the tread helps keep mud from caking in there, too.
Insulation
Whether or not you opt for insulated boots is up to you. Are you planning on still hunting or not moving around so much? Are your feet seemingly always cold? Insulated boots are for you. Most insulated boots feature Thinsulate and range from 250 to 1000 grams of insulation. This lightweight material keeps the insulation from weighing your boot down. Are you going to hike several miles a day in your late-season boots? Do you run hot? Then perhaps insulated boots aren't for you. If your feet get too hot in your boots, they'll sweat. The sweat cools rapidly, making your feet more susceptible to the cold. You'll be more comfortable out in the field without insulation if you don't get chilly quickly.
Leather Exteriors
Leather is one of the best materials that boot exteriors can be made out of. Leather is naturally water-resistant but can also be waterproof if it's oiled or treated to the manufacturer's specifications. Waterproof boots are excellent if you're expecting to cross creeks or get snowed on. GORE-TEX or other synthetic membranes are built into many water-resistant boots, even ones with leather uppers. These membranes ensure that your feet stay dry even if the leather soaks through. In addition to being tough, hard to penetrate, and water-resistant, leather is breathable, too. If you're one of those hunters who runs hot, uninsulated leather boots are for you. This property will help your feet breathe when hiking around your hunting grounds.
Comfort, Of Course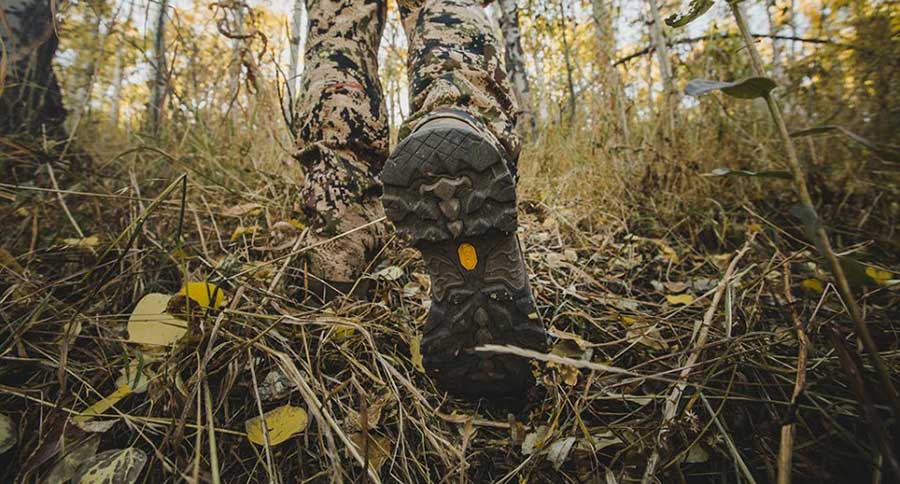 The most important thing you should look for when shopping for late-season boots is their fit. Just like any shoe, you want them to fit comfortably. The toebox shouldn't let your toes slide around when you're walking downhill. Their structure shouldn't cut off the circulation to your feet, either. Don't forget to bring your preferred hunting socks to try them on with, too. You may need to bump up half a size if you like to wear thick socks or two pairs of socks, but nowadays, most boots fit true to size. Another thing you might look for is the ability to fit a heat-reflective sole into the shoe. Whether you're getting insulated or uninsulated boots, having the option to put a warm sole into the bottom can help protect your feet from the cold. This added warmth keeps my feet quite comfortable when traversing through the backcountry.
One last thing to consider is getting gaiters for your boots. Most boots fit into any pair of gaiters, so this isn't a huge concern to look out for. But if you're planning on busting through fresh powder, densely brushy areas, or other places where you don't want your pant legs or upper boot to get scraped up or soaking wet, you may want to pick up a pair of gaiters, too.
Cold, wet feet can ruin a hunt. Hopefully, with these things in mind, your next pair of late-season hunting boots will keep you warm, dry, and safe. It's worth it to be extra prepared on your winter hunts, so you have the best chance at putting meat in the freezer.
The post What to Look for in a Good Late-Season Hunting Boot for Western Hunts appeared first on Wide Open Spaces.