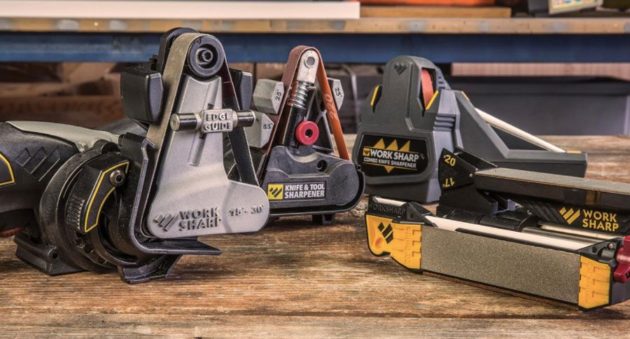 Whether you're a hunter, a fisherman or just a fan of the outdoors, you need a sharp knife.
As outdoorsmen, we love to brush the dust off all our favorite toys when it's finally time to use them again. But, none of us really enjoy the cleaning or general maintenance that follows an awesome weekend.
I'll find myself not taking my first shot unless it's too good to pass up during a hunt, just because I don't feel like cleaning my bore when I get home. Similarly, I find myself using my knife as seldom as possible, as I don't want to go through the trouble of cleaning and sharpening it. Luckily, there's a tool out there that makes at least one of these things way easier.
The Work Sharp Outdoor knife sharpeners are a godsend for any fan of the outdoors. They allow for quick-and-easy upkeep of your knife no matter the type of blade. Work Sharp offers a number of different sharpeners, from a portable field sharpener, to a woodworking tool sharpener, all the way to a bench-top combo sharpener that does them all.
With the Combo Knife Sharpener in particular, you can just bring all of you knives to the garage when you're done using them, sharpen them up in a matter of minutes and put them away.
In addition to the convenience Work Sharp's products bring to the table, they also bring quality across the board. All of their products are affordable and protected under warranty, making them the perfect gift idea!
The post Why This Knife Sharpener is the Clever Gift Every Outdoorsman Needs appeared first on Wide Open Spaces.