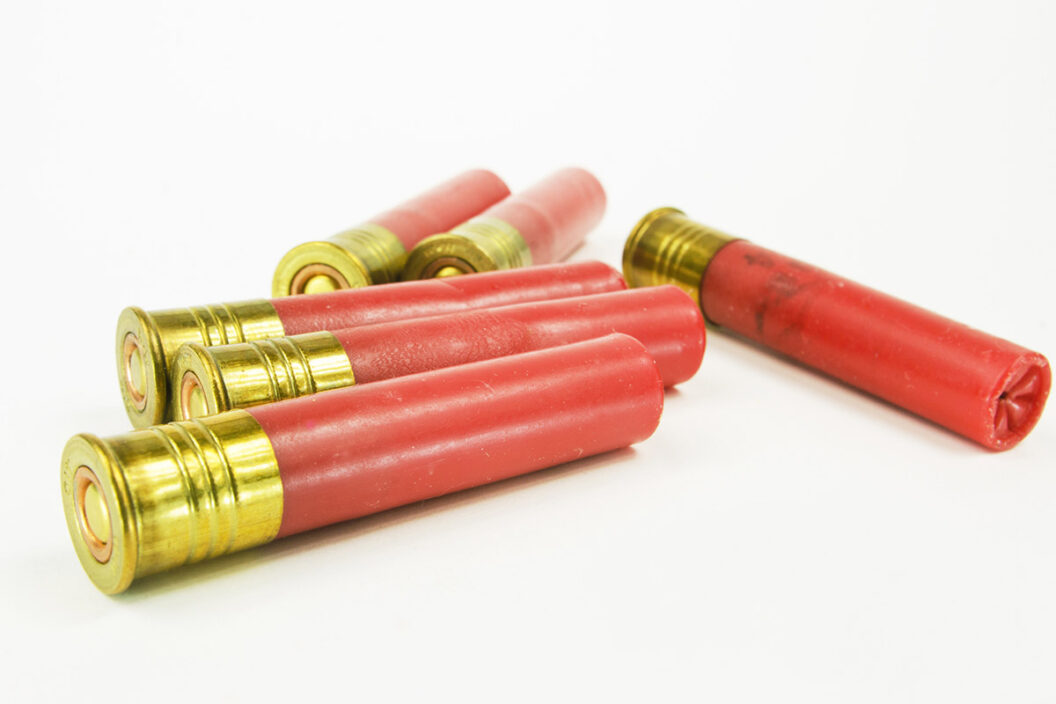 There was a time when every avid turkey hunter wouldn't even consider entering the woods with anything smaller than a 12-gauge, and perhaps for good reason. Turkeys are extremely tough birds, and it takes something with some high knockdown power to get them to fold. Even with a 12-gauge, it seems like necessary follow-up shots are fairly common, and the closer in range the bird is, the better for even the best shooters. But what has changed?
Well, to put it simply, not only has gun engineering advanced dramatically in the past decade, but there have been incredible new developments in shotgun optics, choke tube modifications, and of course, the use of bismuth and TSS instead of traditional steel. Add all of that up and you'll be shooting more lethal than your grandfather did with his 10-gauge, only with a much smaller gauge yourself.
Here, I will break down all of the reasons why you should put that 12-gauge back in the gun safe, and opt for a smaller, and more user-friendly, .410 shotgun.
Load Improvements
For years, turkey hunters would opt for lead No. 5 or No. 6 shot in their 12-gauge shotguns when targeting a mature Tom. While many states still allow lead to be used for turkeys, it has been pretty much phased out through the development of TSS loads, as well as wad enhancements.
Testing from numerous different ammo manufacturers has proven that No. 9 TSS loads actually provide more knockdown power and lethality rates than No. 5 and No. 6 lead loads, which is pretty remarkable when you consider how much smaller the pellets are.
Optics
Turkey hunters have almost always opted for open sights, considering the dense pattern of 12-gauge shotguns, as well as sub-50-yard shots, it just made sense. With .410's becoming a more favorable option (at least in my opinion) optics are now playing a much larger role for long beards, as they should be.
Most .410 loads are firing significantly less pellets than large options such as the 12-gauge, so it's a good idea to have a more precise scope attached to ensure you send a nice group into the killzone. The good news is, optic manufacturers have realized how deadly the .410 can be, and have jumped on board to create clear and accurate optics that will only add to the lethality of your setup.
One of the most popular scope options for turkey hunters is the Gobble Stopper by Truglo. This dual color option dot scope performs pretty flawlessly regardless of what terrain you are hunting in, plus it's fairly inexpensive as far as optics are concerned. A more advanced, and yes a more pricey option, is the Leupold DeltaPoint Pro FDE. From aircraft grade aluminum, to Motion Sensor Technology, Leupold thought of everything for this scope, which explains why it retails for $449.99. But hey, you get what you pay for.
Choke Technology
For as long as I can remember, the design and technology of choke tubes was pretty simple to say the least. You could opt for full, modified, improved or open, all across the gauge spectrum. Fast-forward to today, and the advancements made to choke tubes is pretty astounding.
From release ports that dissipate gas in order to reduce recoil, to gauge and even load specific chokes, there are no shortage of options on the market to ensure that your shots are as lethal as possible, even for the .410. One of my favorite chokes for my .410 is the Black Diamond by Indian Creek, which has a restriction range of .380-.390, and according to Indian Creek, when equipped on the .410, it can improve pattern density by as much as 40 percent. That is pretty incredible by any standard.
Recoil Reduction
While this isn't exactly a recent advancement (although there are new and improved modifications to lower recoil levels), one of the most attractive parts about opting for a .410 when pursuing spring gobblers is that you won't have to worry about aggressive recoil, allowing you to focus solely on your shot placement, and putting that thunder chicken down quickly!
The average recoil from a .410 turkey load will generate less than 4 foot-pounds, while a 12-gauge turkey load will generate nearly 10 times that, at around 33 foot-pounds. That is a tremendous difference maker, regardless of how well you handle recoil. Typically, recoil induced inaccuracies are more of a mental issue rather than a physical one, it doesn't change the fact that the data proves its existence. Based on that, it's easy to see why the .410 would be more attractive.
Final Thoughts
While, of course, the 12-gauge is still a very popular choice for turkey hunting, the fact remains that the .410 is still a very deadly option that has some pretty obvious advantages. With improvements constantly being made to factors such as optics, load technology, choke tube developments, and so on, it would be hard not to assume the .410 will soon be the most commonly used gun for longbeards. However, there will always be some that prefer the former, and that is more than okay, even admirable.
So tell us, what will you be using this spring? Will you opt for the user-friendly .410? Or will you stick to the raw and bone-crushing power of the faithful 12-gauge?

The post Why the .410 is a Great Option for This Season's Turkey Gun appeared first on Wide Open Spaces.