Cabela's/Cabela's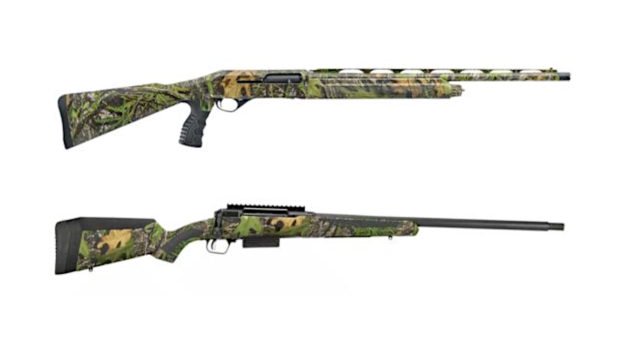 These are some of the best turkey guns on the market today.
Spring is here and it is almost time to head out for some turkey season! The right turkey hunting shotgun will down that big gobbler quickly and humanely. Properly taken care of, a good turkey hunting shotgun will serve you well for many years to come.
If you haven't bought a firearm for turkey before, you might be wondering what you should be looking for.
Don't worry, today we have some suggestions on the best shotgun choices for turkey in a variety of gauges and action styles that are sure to put a big bird in your freezer this spring!
Remington 870 Express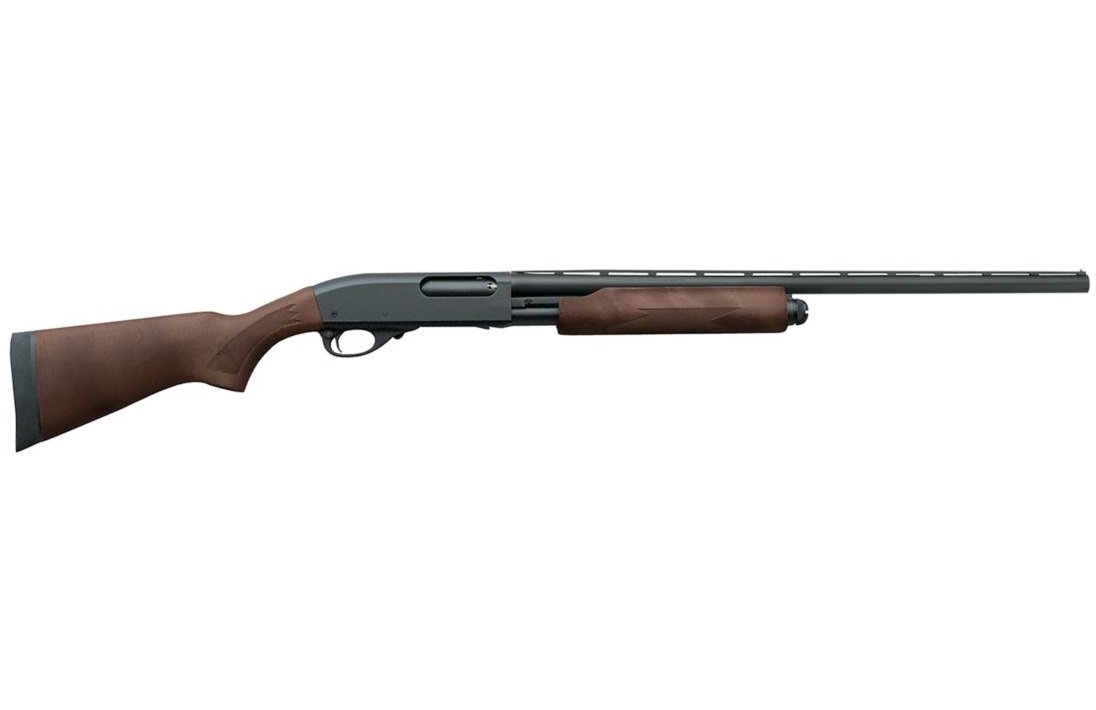 This pump-action shotgun is a solid choice for newer turkey hunters. It's one of the most versatile shotguns on the market right now. Remington offers this gun with either a traditional hardwood or synthetic stock. They also sometimes sell combo packs for this gun with both deer and turkey barrels so you can use it all year-round. The simplest version comes with a vent rib barrel topped with a simple single-bead front sight. Remington includes a modified choke. This gun is available in either 12 or 20 gauge depending upon your preference. This gun can chamber both 2 3/4 and 3-inch shells. Both gauges will put birds on the ground season after season for only $329.
Mossberg 500

This is another solid budget shotgun for just about any hunter. Like the Remington, Mossberg offers a combo pack with a smoothbore barrel for deer and a vented barrel for everything else. The one I've linked here is the Mossberg 500 Bantam which is covered in either Mossy Oak Break-Up Country or Obsession camo to help keep you hidden from the prying eyes of longbeards. This gun has a 3-inch chamber length and depending on the model, barrel length varies between 22 and 33 inches. I own both the Remington and the Mossberg and can say you can't go wrong with either for safety, ease of maintenance and reliability.
Winchester SX4 Semi-automatic shotgun
If you're looking for a gun that is at home in the turkey woods as it is out on the marshes pursuing waterfowl, the Winchester is a solid choice. This 12-gauge shotgun includes an Invector-Plus choke tube system. As a bonus, they include three different tubes with this gun. You can get this gun with either a 3 or 3.5-inch chamber. The stock sight is a TRUGLO fiber-optic front sight. This gun is praised by users for grouping well and for cycling reliably. It's a solid mid-priced option at $799.
Stoeger M3500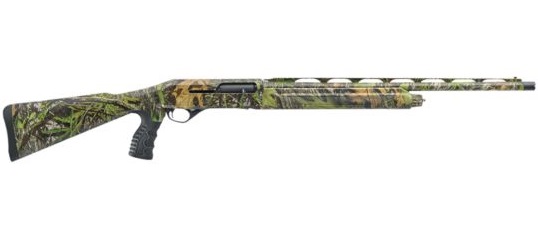 This semi-automatic shotgun features fiber optic sights but is also pre-drilled and tapped for a weaver scope base for hunters who want to attach a red dot sight or other optic. The entire gun is covered with a Mossy Oak Obsession camo finish. The pistol grip stock adds additional control and accuracy. This gun has a 24-inch barrel and can cycle 2 2/4″, 3″ and even 3 ½" turkey loads with no problem. This is a reliable turkey shotgun that will give gobblers permanent dirt naps season after season. For a semi-auto, the price isn't bad at $700.
Benelli Performance Shop M2 Turkey Edition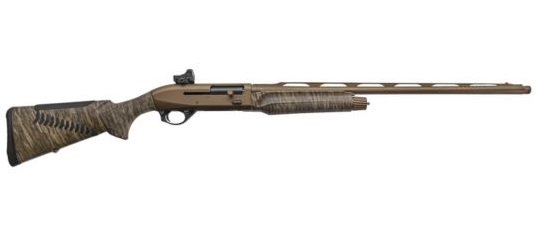 A higher-end option for the serious turkey hunter who will settle for nothing less. These guns are fitted with a red dot sight straight out of the box. This gun has a Mossy Oak Bottomlands camo finish and comes with five different choke tubes. This gun is an autoloader that uses Benelli's inertia-driven operating system to reliably cycle every time. For this gun, Benelli test-fires them before they even leave the factory to ensure it will pattern well on wild turkeys. There is some adjustability here with a gel comb cheek insert and a gel recoil pad to make this one of the smoothest shooting guns on the market. It's not cheap, but this is the type of gun that will last a lifetime.
Savage Turkey Bolt-Action

This gun features a shorter barrel and lower capacity than some of the other guns on this list, but Savage based the design of this gun on their ultra-reliable Model 110 series of rifles, which makes it a winner in our book. This gun already has an accessory rail installed for mounting an optic. Savage includes an extra full choke to install in the free-floating barrel. If you're looking for a gun with an adjustable trigger, this one is fitted with Savage's AccuTrigger system. As an additional bonus, this gun features an ambidextrous safety. This gun has a Mossy Oak Obsession camo pattern right out of the box so you can get to hunting quickly.
Savage 301 Single Shot

Maybe you like to keep things simple and to the point. That is where this single shot becomes a great option. This gun features a 3-inch chamber and the 26-inch barrel comes fitted with an extra-full choke. This might be a good option for younger hunters as it is chambered in .410, so recoil will be greatly reduced. This gun is extremely light thanks to a synthetic stock and forend that are finished with Mossy Oak Bottomlands. The barrel and receiver have a flat matte finish to help hide from the prying eyes of wary birds. It comes fitted with a TRUGLO sight, but you can also mount a small optic on the removable accessory rail. The best thing about this gun is the price point. It's only $200, which makes it cheap and easy to get into turkey hunting this year.
Franchi Affinity

Another semi-auto that you can utilize for a variety of bird hunting situations beyond just turkey season. This gun utilizes an Inertia driven operating system and can cycle shells from 2 ¾ to 3-inches. The 28-inch barrel is fully vented and is topped with a fiber optic sight. If you want to attach an optic, it is pre-drilled and tapped. The synthetic stock and forend help to drop the weight of this gun to just 6.8 pounds. Franchi includes three different choke tubes with this gun to fit a variety of different hunting situations.
For more outdoor content from Travis Smola, be sure to follow him on Twitter and check out his Geocaching and Outdoors with Travis YouTube channels. 
NEXT: THE ULTIMATE TURKEY HUNTING GEAR CHECKLIST
WATCH
The post 8 of the Best Turkey Hunting Shotguns on the Market Right Now appeared first on Wide Open Spaces.