Instagram: mrheater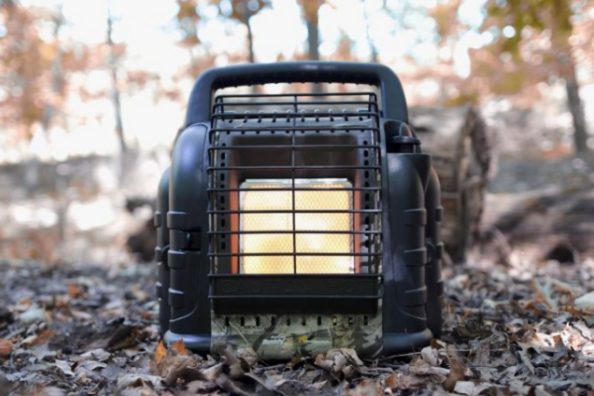 When coveralls, jackets, and gloves aren't cutting it in the hunting blind, it's time to get a hunting heater.
The Mr. Heater Portable Buddy is a popular choice for hunters in cold climates.
It's perfect for tents and small spaces up to 225 square feet. The Buddy propane heater will make a great addition to your blind when you're freezing in your deer stand.
The hunting heater's safety features are perfect for using it in small spaces.
Are Mr. Heater Products Safe?
Thanks to the safety shut-off, the Buddy heater will turn off if it's tipped over. Another safety feature is the oxygen depletion sensor. With ODS technology, your Buddy portable heater will automatically shut off if it senses low oxygen levels.
Customers love the Buddy heater and can attest that it provides years of comfortable indoor safe heat.
Products featured on Wide Open Spaces are independently selected by our editors. However, when you buy something through our links, we may earn a commission.
Best Hunting Heaters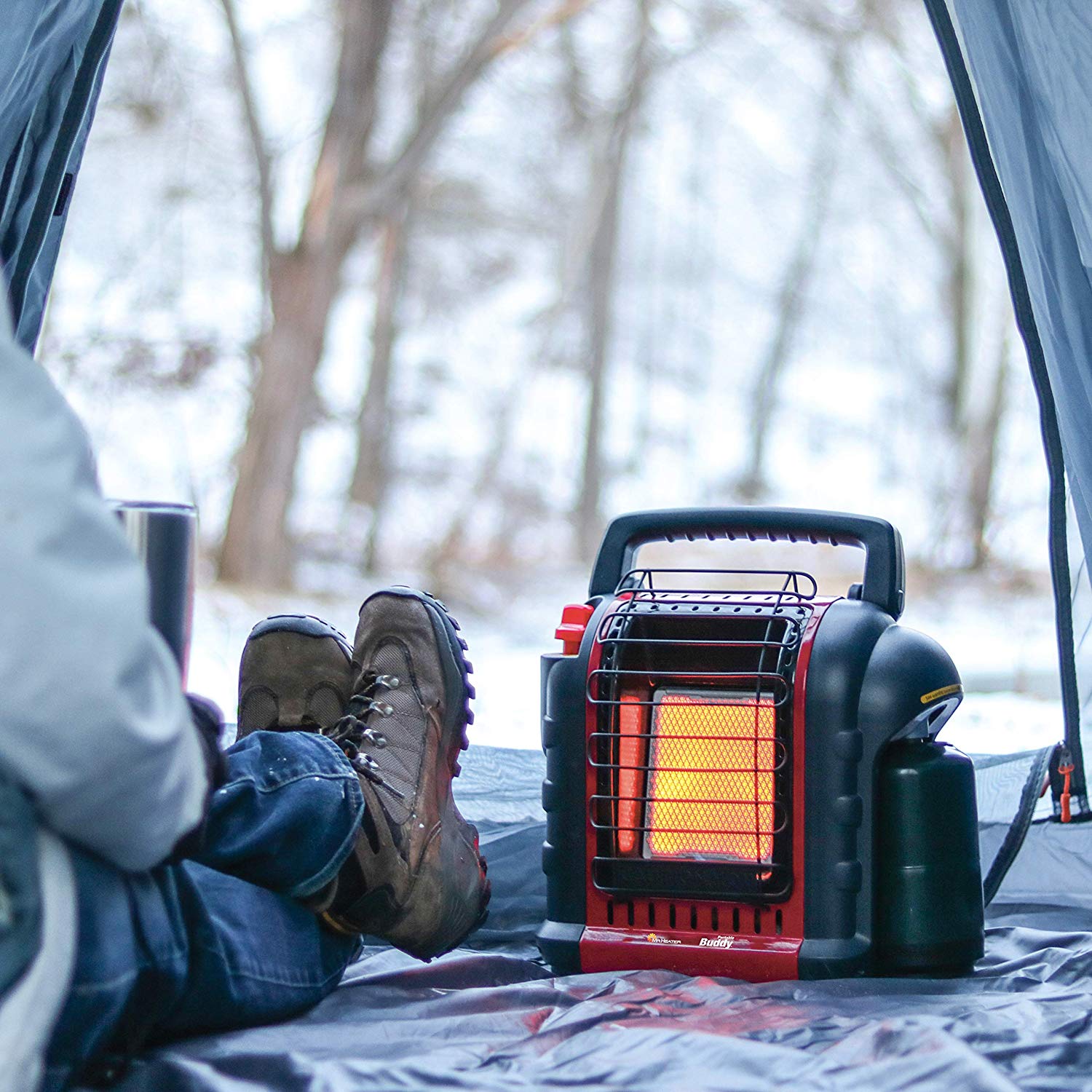 Pricing: $99
Great for campers, job site, or tailgate
Run time: 3 hours at max BTU
1-year limited warranty
Accidental tip-over switch function
It's a BTU liquid propane heater, so it's pretty much self-explanatory. Connect the portable hunting heater to a propane tank, pull out the swivel regulator, and twist the propane cylinder in. Rotate the knob to pilot and push. The integrated Piezo sparking mechanism will take care of the rest. With the purchase of a single hose, you can use a large 20-pound propane tank.
Mr. Heater is the perfect solution for an indoor use space heater. Use it for ice fishing, camping, and even for a cold evening on the porch. It's extremely safe.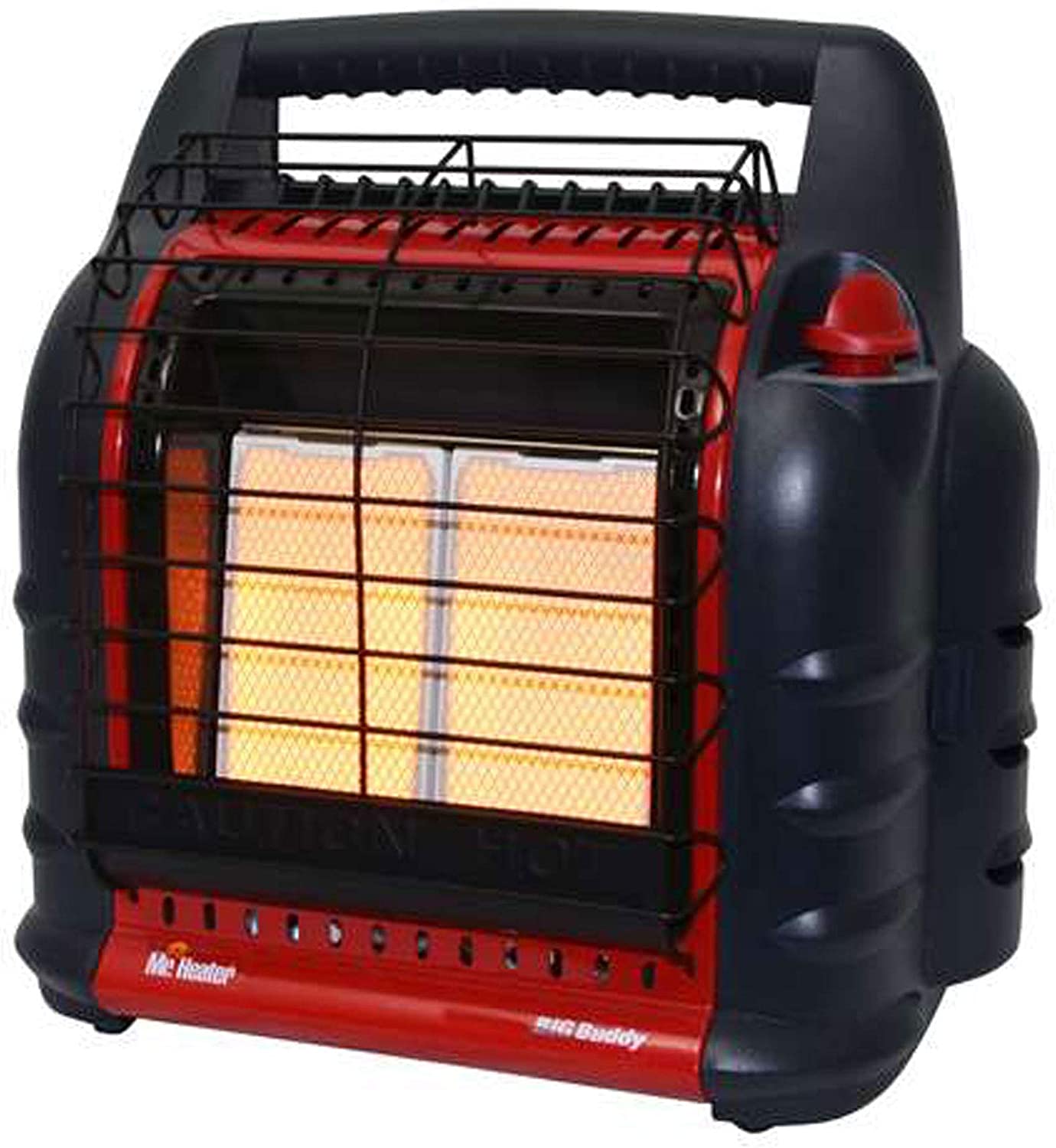 The Big Buddy heater is nearly twice the price, but it can heat 400 square feet if needed. The built-in blower helps circulate air.
For smaller spaces, consider the Little Buddy.
Automatic low oxygen shut off system
Fuel type: propane gas
Two heat settings: 4000 BTU and 9000
Ships to the United States; Cannot ship to Canada and Massachusetts
The customer reviews on these heaters are wonderful.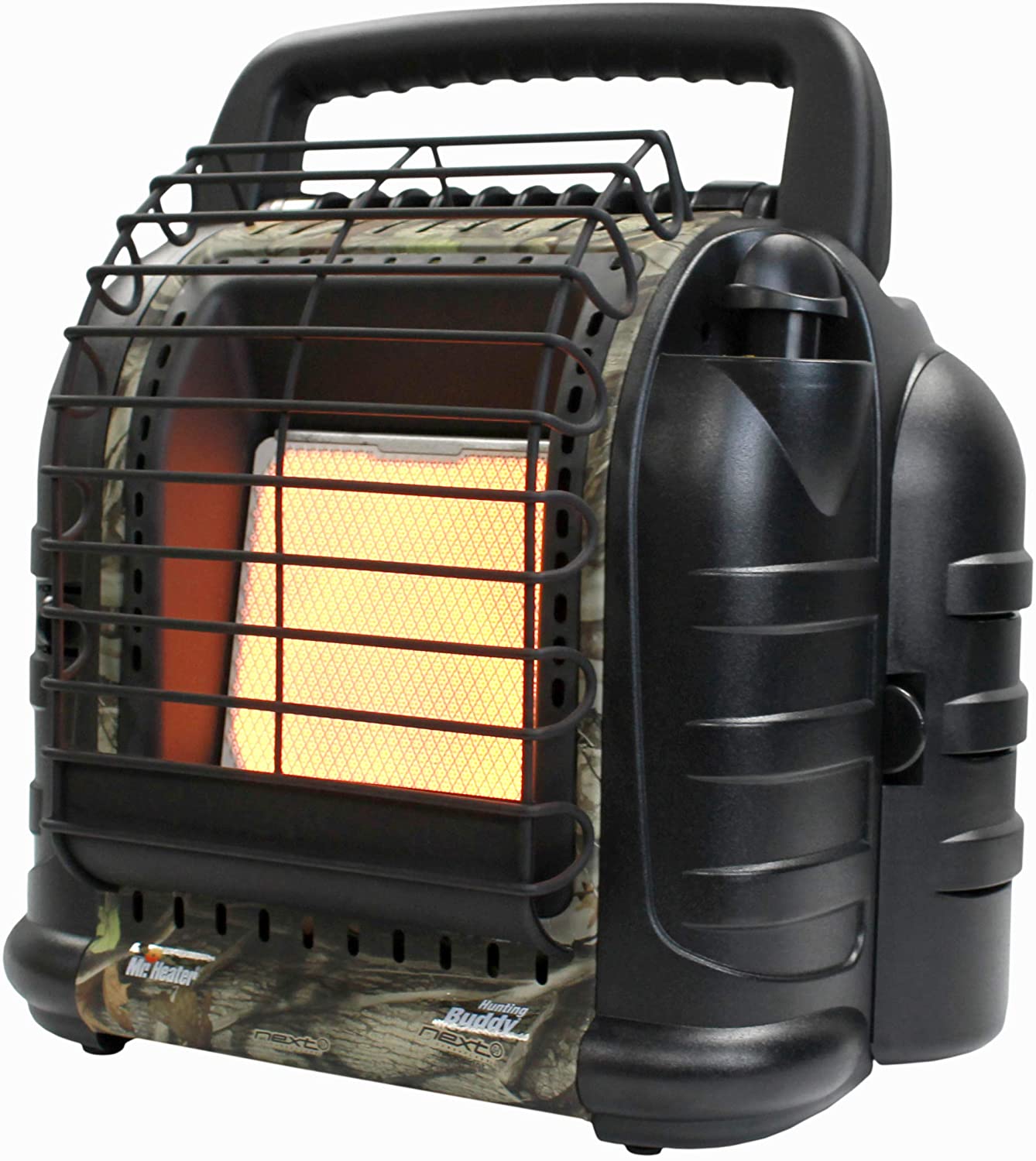 Hunters are going to love this camo option. Add it to your wishlist today! This heater runs off a 1-pound cylinder and connects to a 20-pound cylinder (with an optional hose and filter).
It only weighs nine pounds and heats enclosed spaces like cabins up to 300 square feet. Hunters are going to stay warm and toasty all deer season long.
This post was originally published on October 14, 2019.
NEXT: HOW TO PACK FOR 3 DIFFERENT KINDS OF HUNTING TRIPS
The post Why Mr. Heater Big Buddy Heaters Are Great for Hunting appeared first on Wide Open Spaces.