Facebook/Facebook/Chris Jardee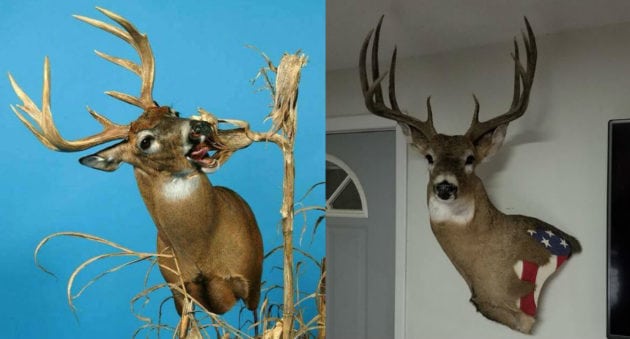 Here are some ideas for your next whitetail mount.
Deer season is still a few months away, but who says you can't start prepping for a successful season now? Anyone can have a standard head and shoulder mount of their next big whitetail deer, but maybe you want something different.
For today's #WhitetailWednesday, here are 25 outside-the-box ideas to discuss with your taxidermist on your next visit. From the simple to the elaborate, there should be something for everyone!
1. Cornfield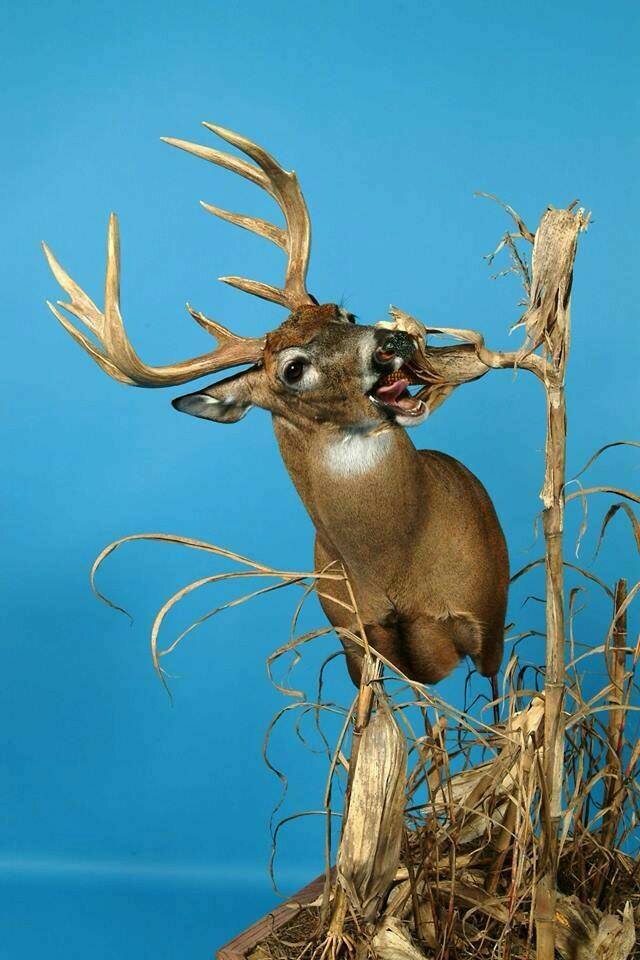 This open-mouth mount would be great if you lived in an agricultural state like Iowa or Illinois.
2. Jump
OK, so you'd have to have a lot of space for a full-body mount like this, but just imagine how great it would look in your living room. You'd be the envy of every hunter in the neighborhood!
3. Snow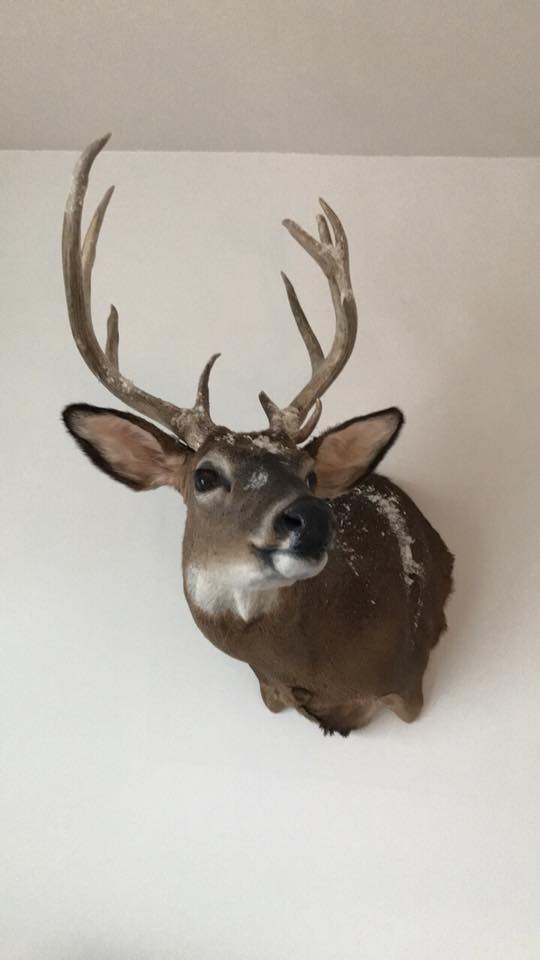 This would be a good idea if you live in a northern climate and just want a slightly different take on a classic wall mount.
4. Double Plaque
What a cool way to show pride for your state and your successful harvests at the same time. We love the old, weathered barn look of this plaque, too.
5. The Patriot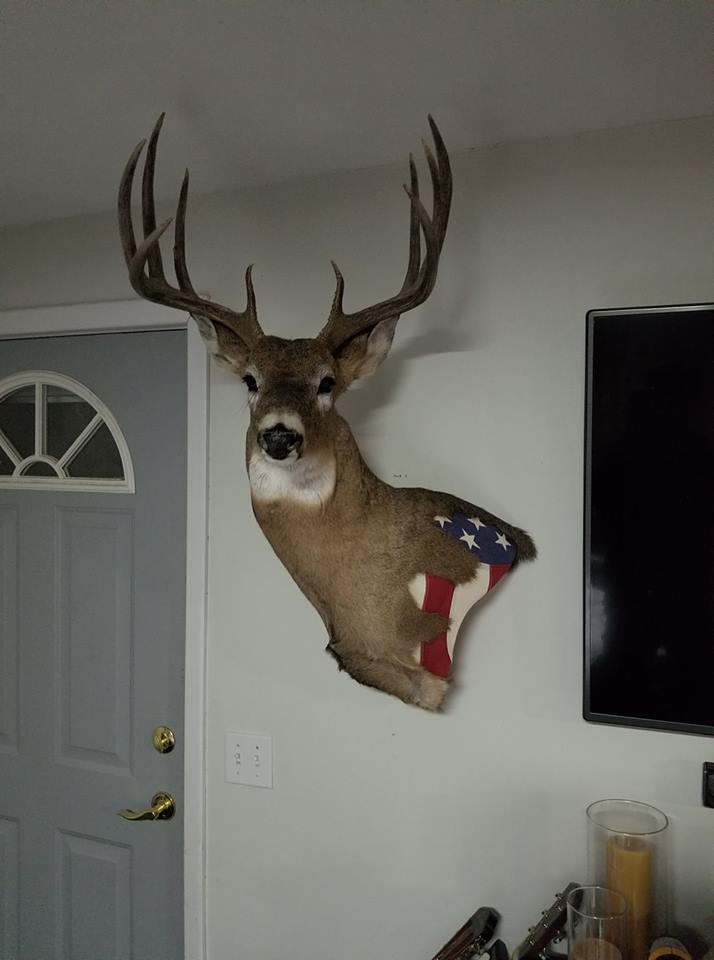 This is a new one we just happened to stumble upon on Facebook. We dig it. It's a slightly different take on a wall pedestal mount that's sure to catch the eye. This is perfect for anyone who has or is serving in the armed forces. One could also substitute their state flag into a mount like this.
6. Pedestal Mount
Again, the drawback to a whitetail mount like this is the space it would take up. But man, this mount looks great, doesn't it?
7. Fighting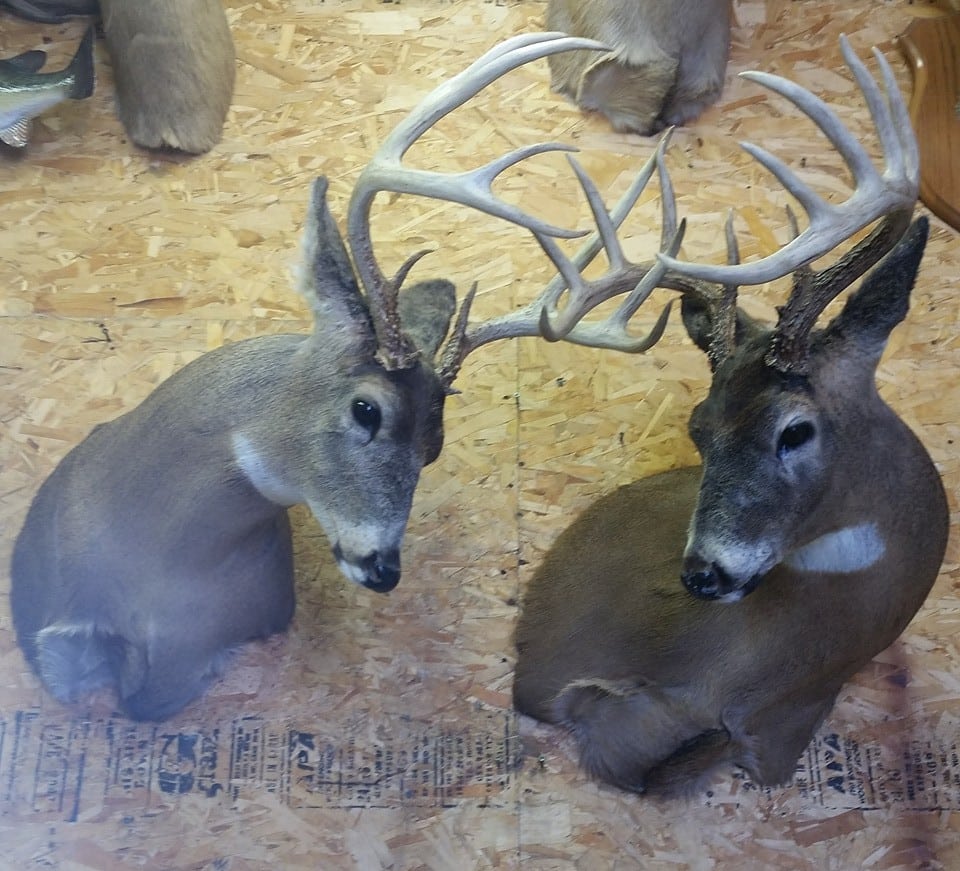 Granted, most bucks that get mounted like this were found locked together, but who's to say you couldn't mount any two deer like this?
8. European Mount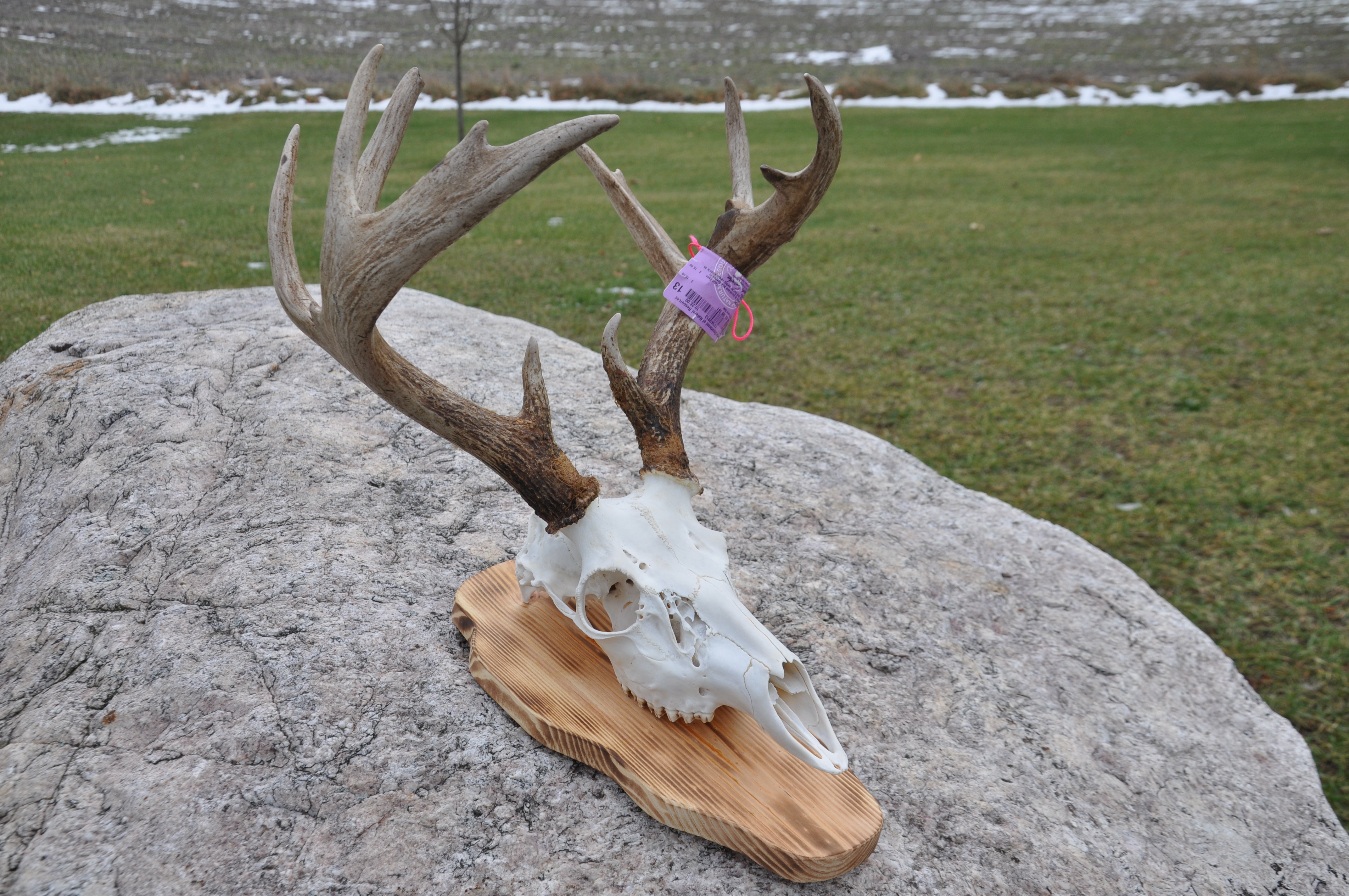 This one is actually mine. This buck wasn't quite large enough to get the full shoulder mount treatment. And, I've always just liked the look of a deer skull mount. I actually like it a bit more than my shoulder mounts, and it's much smaller than a shoulder mount. It's something to consider if you're strapped for wall space.
9. Apple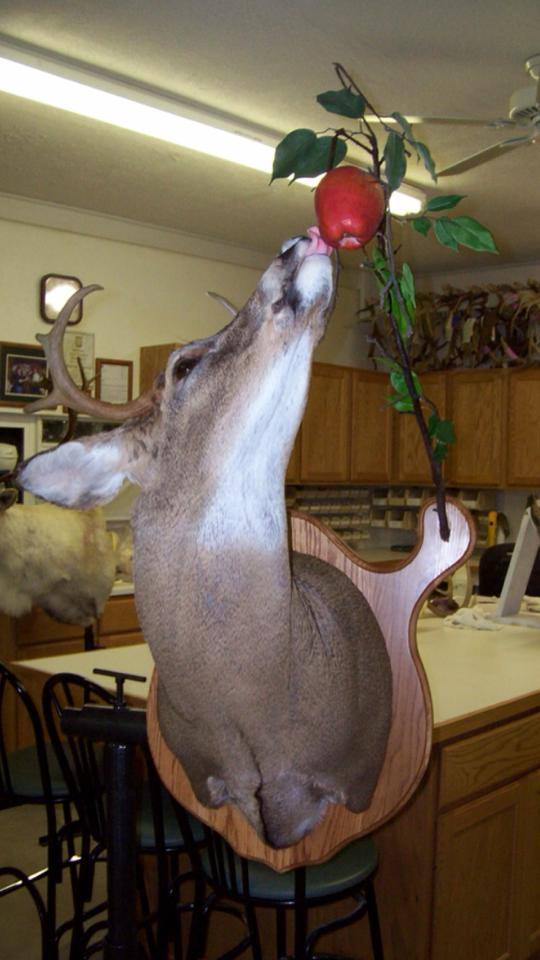 If you're looking for something unique and natural-looking but don't want to go for a more expensive, life-size mount, this might be a viable option.
10. Shed Antlers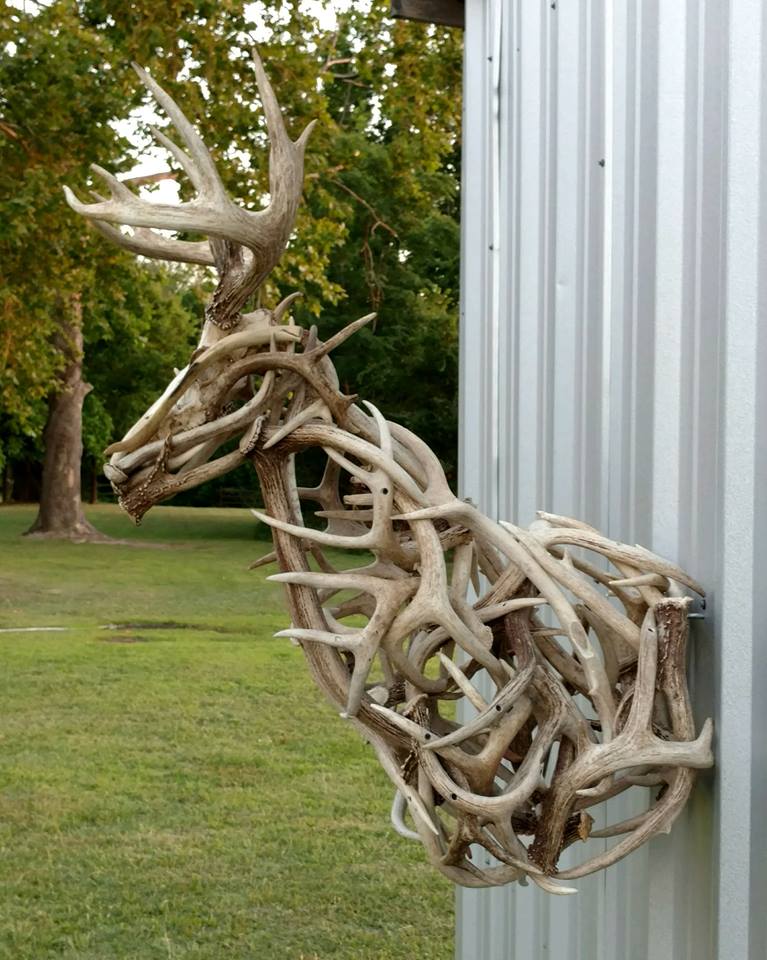 This one takes a lot of shed antlers and someone who's skilled in the taxidermy arts, but boy is it unique!
11. Driftwood
We just like how this whitetail buck mount combines a more traditional shoulder mount with driftwood and branch elements to make something that really stands out in a crowd.
12. Sheds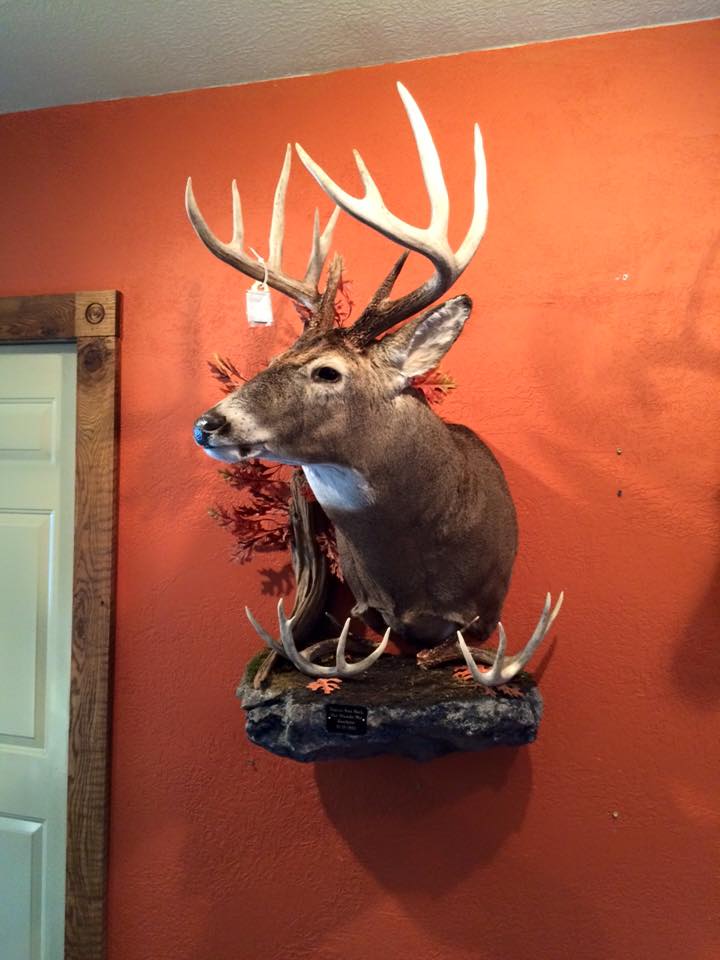 This shoulder mount would be great if you tok a buck that you've recovered sheds from in the past. This one would really stand out in a trophy room.
13. Double Pedestal
Another deer mount that eats up a lot of space, but this thing looks amazing!
14. Half-Body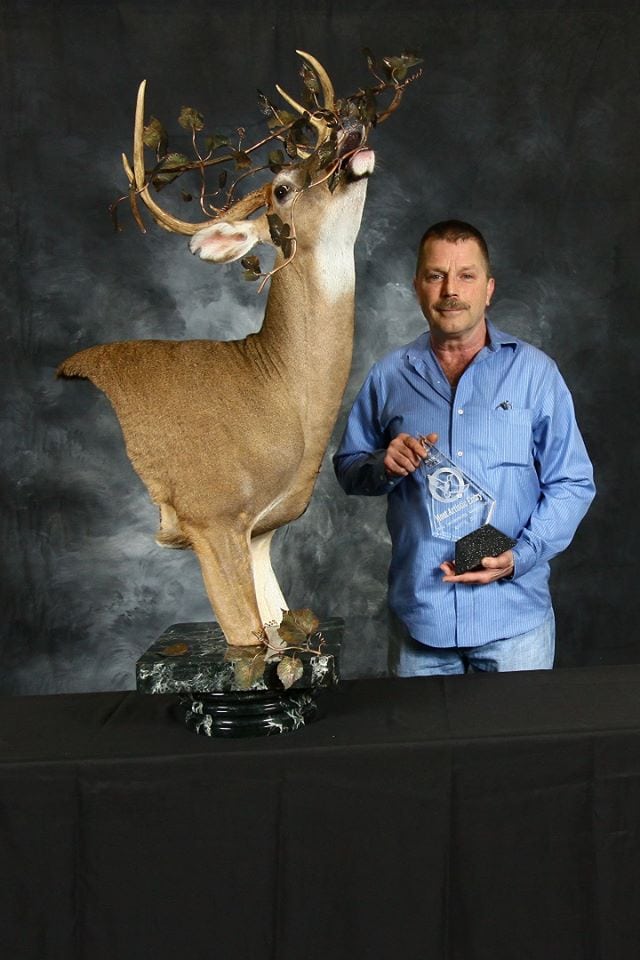 Taxidermy is definitely an art form; don't let anyone tell you differently. This mount was an award winner for Ohio taxidermist Kurt Ainsworth and we can see why!
15. Look Out Below!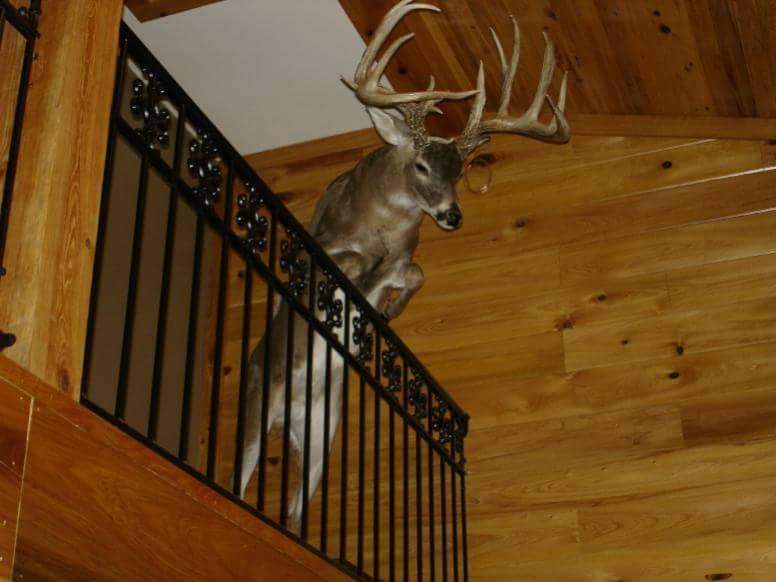 Now I want a cabin with a large loft area just so I can put something like this in there!
16. Unique Piebald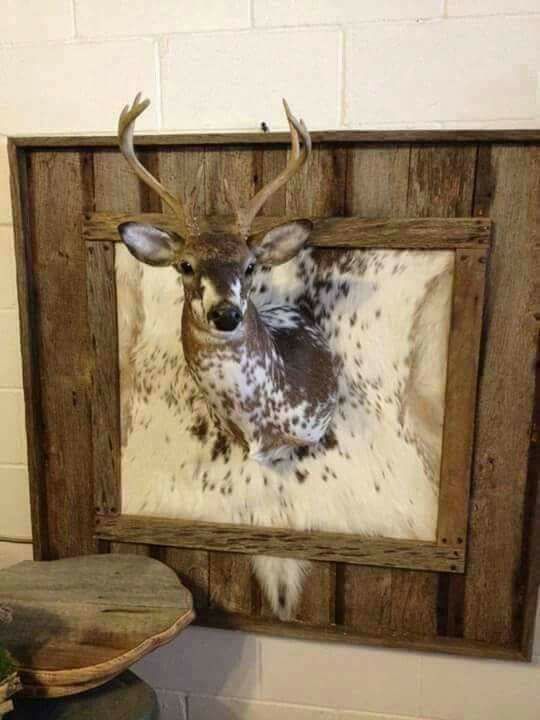 Most people get a full-body mount done for a piebald. Here's a unique idea that takes up much less space.
17. Pack It Out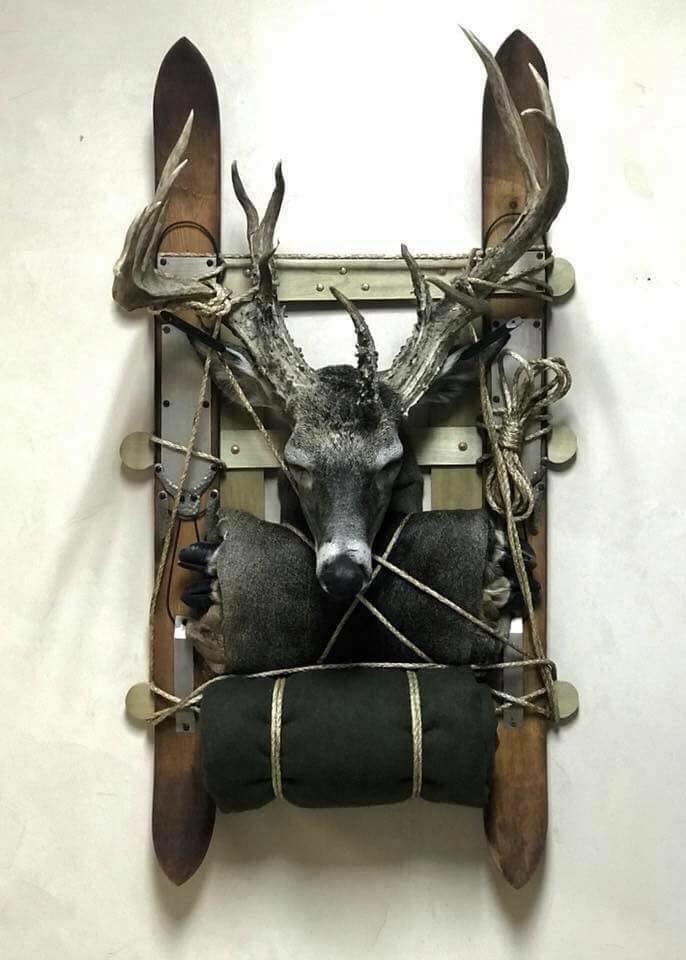 Most mounts try to capture whitetail deer when they were alive. This is a more unique, old-school concept that showcases what comes after the harvest. We like it!
18. Rub
We're almost at a loss for words on this one. Talk about bringing nature into your home!
19. Buck and Doe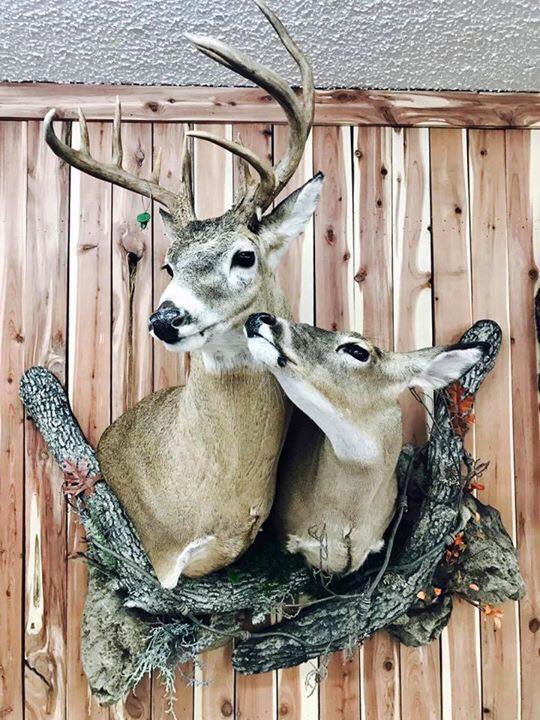 One way to add something different to your trophy room is to mount a doe, too. Many taxidermists have found unique ways to incorporate bucks and does together to make stunning mounts.
20. Wall Pedestal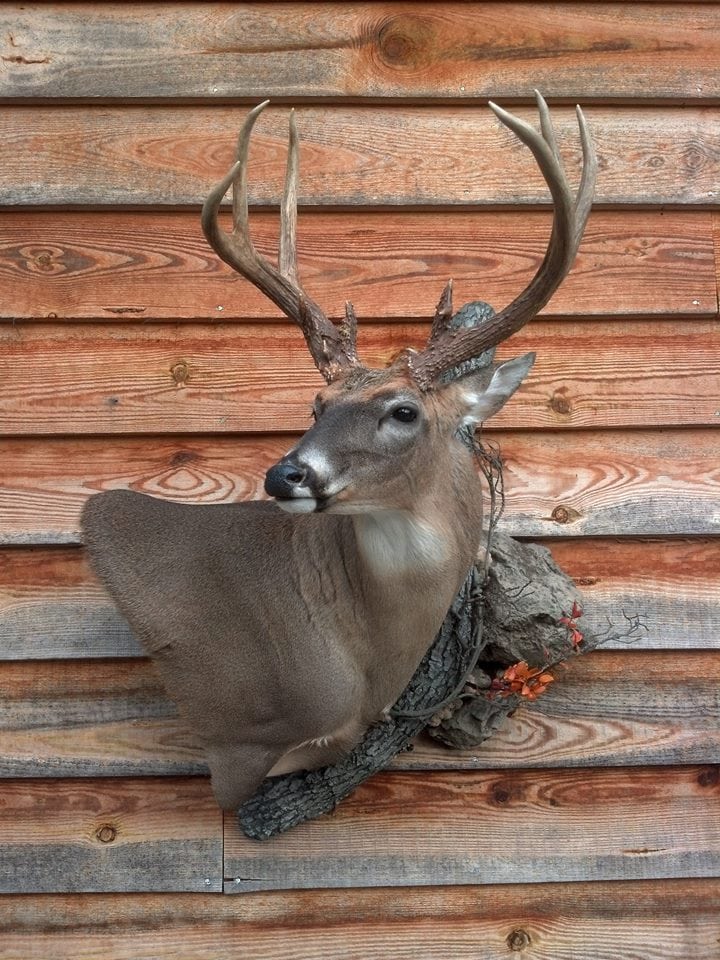 Pedestal mounts, especially wall pedestals, have been gaining a lot of popularity in recent years. When the end result looks this good, it's easy to see why!
21. Stick the Landing
A full-body mounts often capture the deer's speed and graceful agility. That was certainly the case with this one where the deer is landing from a leap.
22. Wall Full Body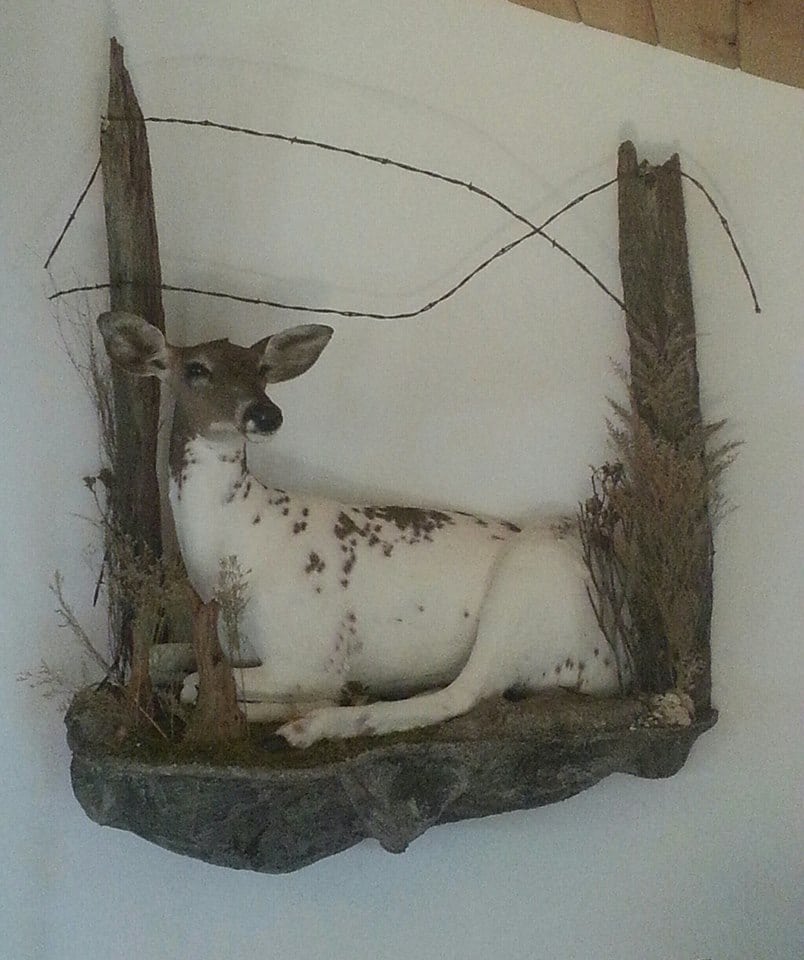 I guess if you really want a life-size mount but don't have the floor space, you have to find some way to make it happen. Just make sure you have strong studs in your walls before hanging this up. We imagine it's heavy!
23. Grooming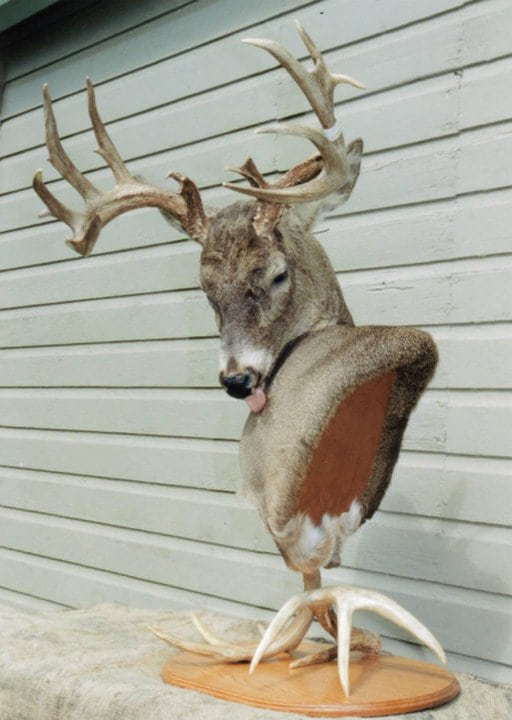 This is another popular mount style that's gaining more and more popularity. Some of the more extreme designs have the head turned all the way back toward the wall. This is certainly a unique idea to consider, especially if you want to bring attention to the buck's G2s or the back of their rack in some way. These can be done as a standard whitetail shoulder mount, or as pedestal mounts.
24. Pedestal European
We really dig the barbed wire, old signs and fence posts they used on this one. This mount would look great in anyone's cabin.
25. Licking Branch
This semi-upright deer mount perfectly captures a whitetail buck as it works over the branch above a scrape. The attention to detail is great here. We're just waiting for it to move and lick that branch!
NEXT: #WHITETAILWEDNESDAY: THE 9 MOST LIKELY PLACES THE NEXT WORLD RECORD TYPICAL WILL FALL
WATCH
The post #WhitetailWednesday: 25 Unique Ideas for Your Next Whitetail Mount appeared first on Wide Open Spaces.