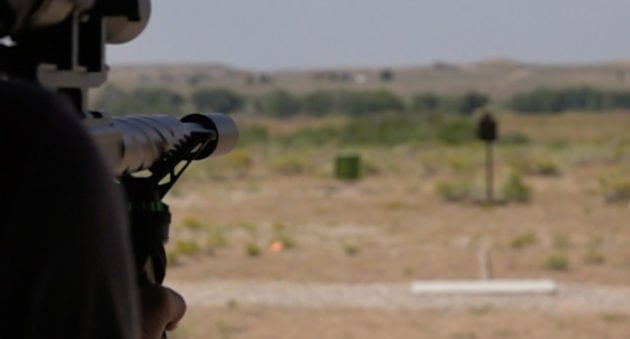 WATCH THE VIDEO NOW
States like Texas are deciding to allow air guns for big game hunting. Should they do it?
Using air guns for big game hunting isn't new, even in law books of certain states across the country. About a dozen states allow for deer and other big game to be taken with an air-powered weapon, and more states are continuing to find reasons to at least put the topic on the table for discussion.
Texas, specifically, has recently approved a proposal to allow them for deer, turkey, certain other game birds, and alligator, bringing the topic particularly close to home for hunters in a state full of passionate sportsmen.
The #TPWCom approved proposed changes to air gun and arrow gun rules and hunter education for air gun and arrow gun rules: https://t.co/AqTuU1co7W

— TX Parks & Wildlife (@TPWDnews) August 23, 2018
The question of an air gun's capability to effectively and ethically harvest an animal is at the heart of the debate. General consensus within the air gun industry says a big bore air gun, ranging from .30 caliber and up, can definitively take a big game animal with a quality shot and normal circumstances.
The opposition says air guns in the hunting woods increases the chance of wounding, and not killing, game animals. They also point out that despite an effort to use air guns to recruit new hunters, they could introduce the likelihood of inexperienced, and therefore unsafe, outdoorsmen putting themselves and others in danger.
Which side are you on?
NEXT: BRING THE RANGE TO YOU WITH THESE 6 BIRCHWOOD CASEY TARGETS
The post What's Behind the Question of Air Guns for Big Game Hunting? appeared first on Wide Open Spaces.