Westmoreland County Sheriff's Office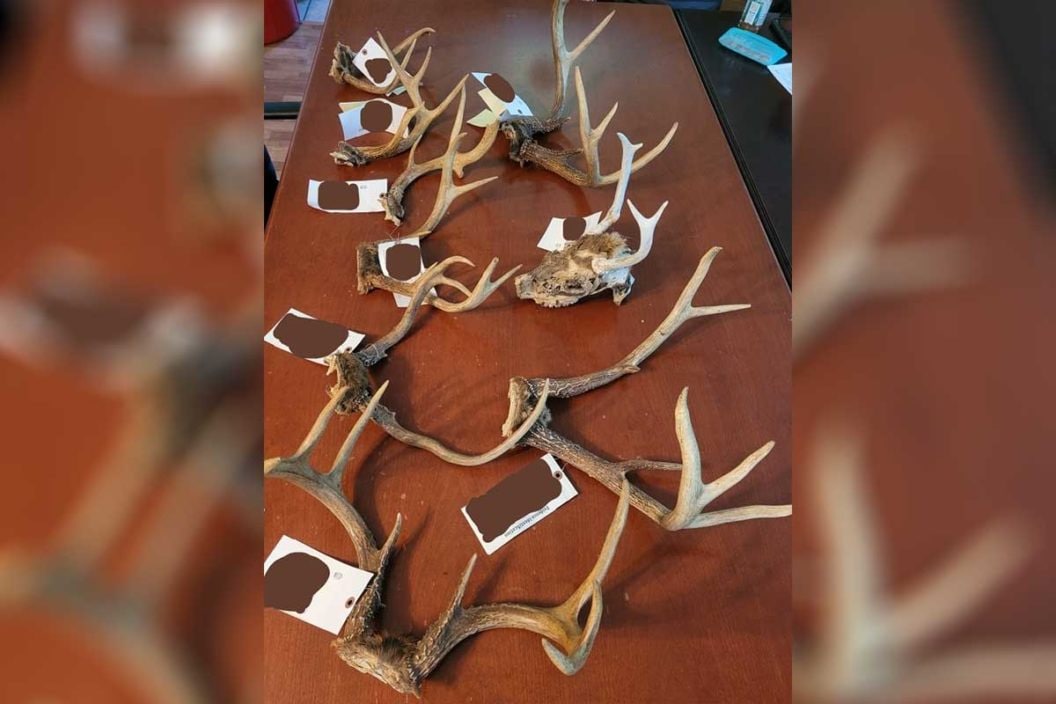 A recent investigation into an alleged deer poacher by the Westmoreland County Sheriff's Office and the Virginia Department of Wildlife Resources uncovered over 35 infractions during the 2021-2022 hunting season. Westmoreland County Sheriff's deputies joined DWR Conservation Police Officers as they executed a search warrant on the alleged poacher's property. While there, they interviewed the suspect and assisted with collecting evidence.
Officials stated that violations included failing to check deer, selling wildlife, and killing deer during the closed season, among various other charges. The photo of deer antlers that accompanied the social media post gave indications that most of the violations included antlered deer.
"It was a lengthy investigation made successful through a lot of hard work," said DWR CPO Amanda Nevel. "The continued dedication and hard work of the Conservation Police Officers in the Northern Neck is inspiring, and the assistance of the Westmoreland County Sheriff's Office made the whole case possible."
Poaching, or the illegal hunting and capturing of wild animals, is a threat to proper wildlife management and casts a shadow on responsible hunting. However, most poaching violations are misdemeanors. For example, in Virginia, killing a deer illegally can be a case of taking deer over the bag limit or killing a deer in a closed season. Unless the carcass is turned over to conservation police, it is a Class 2 misdemeanor. Even selling wildlife illegally is a misdemeanor unless the sale is over $1,000, in which case it can be considered a felony.
Virginia state bag limits depend on which county you hunt in and if you are east or west of the Blue Ridge Mountains. According to the Virginia DWR, there is a bag limit of six deer per license year east of the Blue Ridge Mountains, no more than three of which can be antlered. Hunting west if the mountains requires a five-deer limit per season, and no more than two of those five can be antlered deer.
READ MORE: Are Poaching Penalties Too Light?
The post Westmoreland County Poaching Investigation Discovers Over 35 Violations appeared first on Wide Open Spaces.