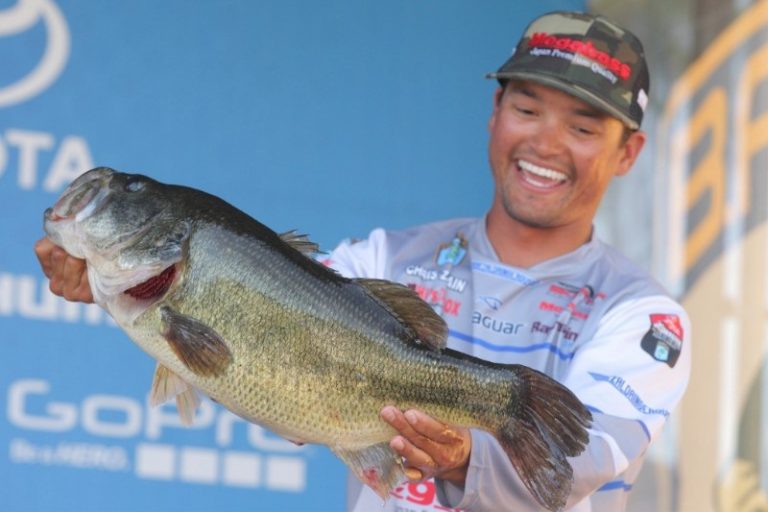 The United States Senate recently passed a comprehensive new water infrastructure bill, containing language that will likely be alarming to be many bass anglers — especially those who value the incredible fishery on the California Delta.
The Water Infrastructure Improvements for the Nation Act (WIIN), which passed the Senate by a vote of 78-21, had already been approved by the U.S. House of Representatives earlier last week and is now awaiting President Barack Obama's signature.
 
While it contains many positive elements pertaining to water diversion in treasured American waterways like the Florida Everglades, a line buried in the massive document calls for federal and state conservation officials to "remove, reduce or control the effects" of several non-native species in the California Delta. The list of species features 10 fish, including the largemouth bass, smallmouth bass and striped bass.
 
The move could have dire consequences for a bass fishery that is known as one of the nation's best.
 
"We're not just talking about eliminating creel and bag limits like they've done on the Columbia River (in Oregon)," said Gene Gilliland, B.A.S.S. national conservation director. "They're talking of going way beyond that now. There's talk of spraying aquatic vegetation and destroying habitat that's used not only by bass, but my many other types of wildlife as well.
 
"If they start destroying habitat — congregating fish into one small area — and then start using nets and electrofishing boats to remove fish, it would be an awful scenario."
 
The California Delta is a vital spawning pathway for multiple species of salmon that are prized by the commercial fishing industry. The salmon — many of which are listed as endangered species — migrate from the ocean up the Sacramento River and its tributaries to spawn. Then the juvenile fish have to make their way back out to the ocean through the river.
 
Many with an interest in the salmon industry have long believed that largemouth, smallmouth and striped bass greatly reduce the salmon population by eating those juvenile fish. But studies have shown that bass prey on a very small percentage of the salmon fingerlings, Gilliland said.
 
The salmon runs have been heavily affected by dams and water diversion for farming purposes.
 
B.A.S.S. and other conservation entities, including the American Sportfishing Association (ASA), have expressed concern in recent days that the language about non-native species was added to an important piece of legislation — a mammoth document — almost as a hidden footnote to appease the pro-salmon crowd.
 
"I think that was put in there to be politically correct," said Gilliland, who also serves on the Government Affairs Committee of the ASA. "They want to do what they can to protect those salmon runs and bring them back. They have a big economic impact in not just California, but some of those runs provide for commercial fishing all the way up the Pacific coast. There's obviously a huge value to that.
 
"But there's also value to the recreational fishing side of it for stripers and bass and catfish and other non-native species. Congress is not valuing that any. To people who care about those other species, they're basically saying 'We don't care about you.'"
 
Gilliland said several alternatives have been recommended that would not require the eradication of non-native predators, but all were dismissed.
 
"A lot can be accomplished on this front with water diversion and timing of the releases out of the dams in regard to where the salmon are in their run," Gilliland said. "There needs to be some strategy in terms of when they stock salmon versus where the bass are, depending on seasons. That's also a big thing."
 
Earlier this year, a petition was filed by the California agricultural industry aimed at removing bag and length limits on black bass in the Delta. That plan was defeated by a coalition comprised of B.A.S.S., the ASA, the California Sportfishing League, Coastal Conservation Association California, Coastside Fishing Club, Congressional Sportsmen's Foundation, Fishing League Worldwide, the National Marine Manufacturers Association and Water4Fish.
 
If there's a silver lining to the new federal legislation, Gilliland said the language added to the bill isn't as harsh as it could have been.
 
"The original language called for 'eradication of non-native predators,'" he said. "But the language that made it into the bill says to 'remove, reduce or control the effects' of non-native predators.
 
"That leaves some wiggle room. We think there are some other alternatives that are built into this process. We need to make sure the powers-that-be are aware of those and that this thing doesn't just become a runaway train."
 
For further information or to arrange an interview with Gene Gilliland, contact JamieDay Matthews, B.A.S.S. communications coordinator, 205-313-0945, jmatthews@bassmaster.com.
About B.A.S.S. Conservation
For more than 45 years, B.A.S.S. Conservation has focused on issues related to fisheries and aquatic resource conservation. We work with government agencies to develop sound management policies that protect and enhance aquatic resources. We partner with others to ensure government policies provide for these resources without compromising sportfishing opportunities. And through the B.A.S.S. Nation, we provide volunteer efforts to enhance fisheries resources and protect our sport. B.A.S.S. is world-renowned for state-of-the-art tournament fish care.
 
About B.A.S.S.
B.A.S.S. is the worldwide authority on bass fishing and keeper of the culture of the sport, providing cutting edge content on bass fishing whenever, wherever and however bass fishing fans want to use it. Headquartered in Birmingham, Ala., the 500,000-member organization's fully integrated media platforms include the industry's leading magazines (Bassmaster and B.A.S.S. Times), website (Bassmaster.com), television show (The Bassmasters on ESPN2), social media programs and events. For more than 45 years, B.A.S.S. has been dedicated to access, conservation and youth fishing.
 
The Bassmaster Tournament Trail includes the most prestigious events at each level of competition, including the Bassmaster Elite Series, Bass Pro Shops Bassmaster Open Series, Academy Sports + Outdoors B.A.S.S. Nation presented by Magellan, Carhartt Bassmaster College Series presented by Bass Pro Shops, Costa Bassmaster High School Series presented by DICK'S Sporting Goods, Toyota Bonus Bucks Bassmaster Team Championship and the ultimate celebration of competitive fishing, the GEICO Bassmaster Classic.
The post Water Bill Contains Troubling Language For California Delta Bass Anglers appeared first on ODU Magazine-North America's #1 Digital Fishing Magazine.