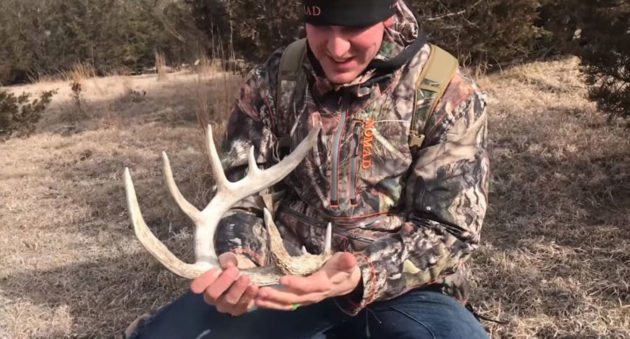 This is the stuff shed hunting dreams are made of!
Shed hunting season is now in full swing in many parts of the country, and Josh and Sarah Bowmar hit the antler-finding jackpot in their latest video.
During their trip to Nebraska, they find their first four sheds just 60 yards from the truck and in the first five minutes of searching. And, it's just the prelude to an incredible four days. What follows is nearly 20 minutes of shed hunting goodness you have to see to believe.
If that doesn't motivate you to want to get out and burn some boot rubber, nothing will! To find 89 sheds in four days is simply unreal. Then, as if that wasn't awesome enough, it also seems they found an area with very few rodents to chew them up, too.
I'm suddenly feeling the need to head to Nebraska. Every shed hunter has dreams of days like these, but very few get to live it!
NEXT: 7 SHED HUNTING TIPS FOR THOSE WHO CAN'T SEEM TO FIND THEM
The post Video: The Bowmars Go on an Unbelievably Epic Nebraska Shed Hunting Trip appeared first on Wide Open Spaces.