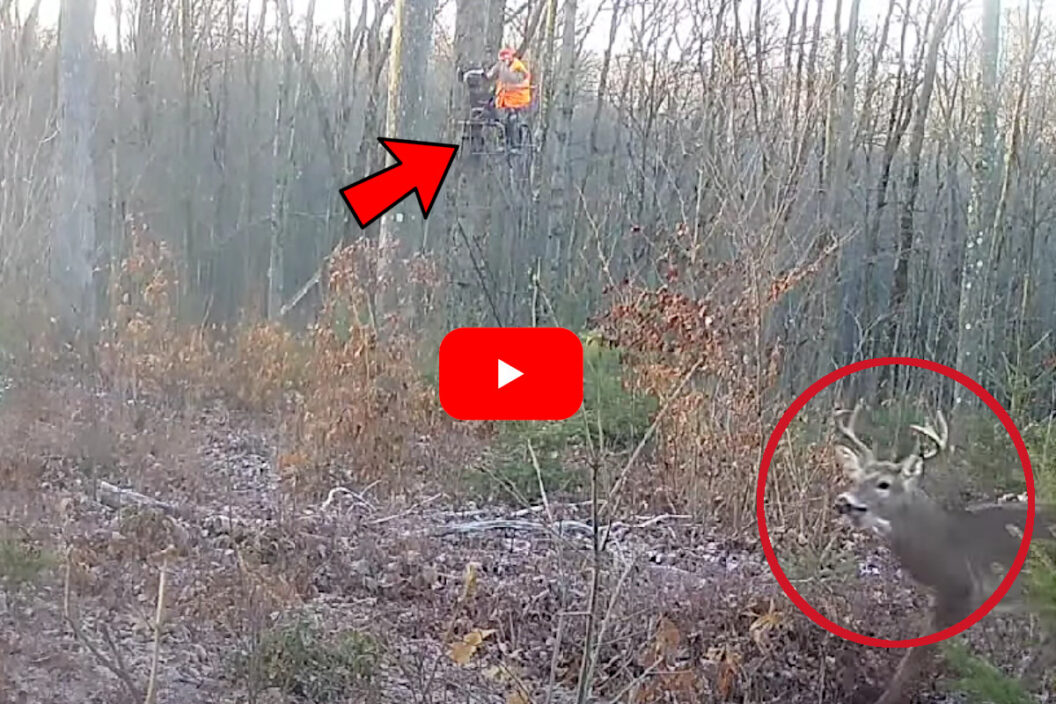 If you've ever tried to film one of your hunts, you already know how challenging it is to pull off. It's like adding an extra level of difficulty to the hunt because the animal must step into the perfect location, and you need to make sure the camera is on it before you pull the trigger or let fly an arrow. It's easier said than done, and the pros make it look way too easy. Even more challenging than that is capturing a harvest on a strategically placed trail camera. That's exactly what today's video shows.
Leave It to Beaver Outdoors uploaded this fantastic footage from the opening day of Pennsylvania's rifle season. A hunter is perfectly framed at the top of the video, and we see the hunter shift into position as a buck suddenly walks into frame. The hunter doesn't hesitate and makes a perfect shot on the buck. It makes for one of the coolest trail camera videos we have ever seen.
It may seem simple to do a setup like this, but you need a lot of good luck to make a shot happen on camera this way. The camera only triggered in time because a doe passed through the sensor just seconds before the buck arrived. If you replay the footage, you can just barely see the doe leaving the frame seconds before the buck.
Personally, I've been experimenting with similar setups for the past five years. I've killed three bucks within 50 yards of my cameras in that time but never managed to get the shot on camera. It's just hard to say whether the animal is in the frame when you're going to take the shot. Kudos to the hunter for making a perfect setup on what appeared to be an escape trail for this buck. That's a unique piece of trail camera footage to save and replay before every opening morning!
For more outdoor content from Travis Smola, be sure to follow him on Twitter and Instagram. For original videos, check out his Geocaching and Outdoors with Travis YouTube channels.
The post Trail Camera Perfectly Captures Big Buck Harvest appeared first on Wide Open Spaces.