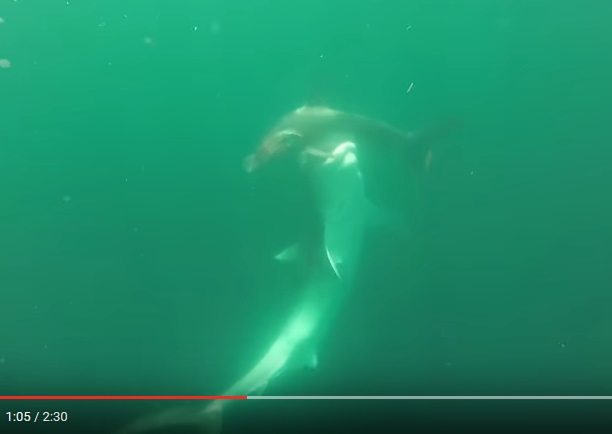 Rare footage shows an attack on a hammerhead shark by a tiger shark off the coast of Louisiana. A sport fisherman had gotten the hammerhead on the line only minutes before the other, much larger shark approached the fishing boat and seized its prey. Sport angler Ryan Willsea and his brother Aaron captured the footage using a selfie stick to submerge an action cam.
Read: Shark Attacks Shark in Dramatic Video
http://news.nationalgeographic.com/20…
Learn more about hammerhead sharks:
http://animals.nationalgeographic.com…
Tiger Sharks: http://animals.nationalgeographic.com…
➡ Subscribe: http://bit.ly/NatGeoSubscribe
About National Geographic:
National Geographic is the world's premium destination for science, exploration, and adventure. Through their world-class scientists, photographers, journalists, and filmmakers, Nat Geo gets you closer to the stories that matter and past the edge of what's possible.
Save
The post Tiger Shark vs. Hammerhead Shark (Video) appeared first on ODU Magazine-North America's #1 Digital Fishing Magazine.