Innova Kayaks, Inc of Burlington, Washington recently announced the latest addition to the Innova inflatable kayak line – the Halibut, a 3 PSI fishing model.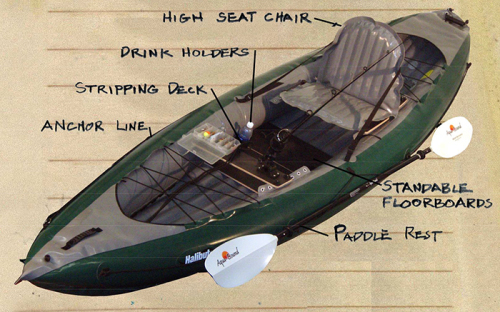 At 12-feet 4-inches in length, with a 38-inch width and capacity of 440 lbs, the Halibut is a rugged, stable, angling model with a myriad of gear attachment options.
Feature-rich details include rod holder and fish finder mounts, tracking fin and stripping deck. High pressure floor boards and an inflatable, high seat chair allow the option of standing or sitting. Other amenities include integrated splash decks, drink holders, anchor line and paddle rests (paddle not included).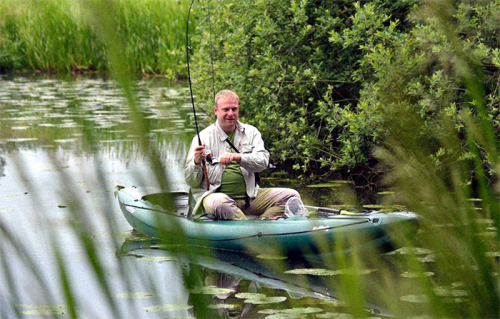 Like its siblings, the Helios, Safari and Sunny, the Halibut is made from an environmentally-friendly, 1200 denier rubber-coated laminate material called Nitrylon – this consists of a synthetic rubber coating over polyester on the inside and outside of the tube.
Nitrylon is the same material used in high-end Zodiac-type yacht tenders, and is stronger, more abrasion and puncture resistant than PVC as well as being greener – there is minimal out-gassing. Each of the kayaks are handmade in the Czech Republic.

Weighing in at 46 lbs, the Halibut still packs down to a smaller size of 28 x 18 x 12 inches.
Visit Innova – http://www.innovakayak.com/
The post The New Halibut Inflatable Fishing Kayak from Innova appeared first on .