YouTube: Mr. Producer Sir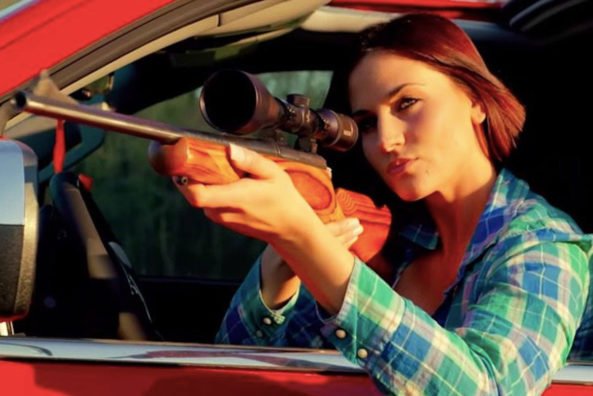 The new music video "She Shot My Buck" will have you laughing and remembering why you don't let her know where your buck is!
Here's a new song for all those hunters that have had some heartbreak in their lives.
No, not breaking up with your girlfriend, just finding out that somebody else got your buck!
This comical music video is just the laugh you needed to share with your significant other.
"She just rolled the window down and lit him up!"
Big shout out to writer and performer Kevin Blake Weldon for this fun look at what's really important to us! That's just a load of fun, sir.
Remember fellas: if she's looking in your phone it might be because she's trying to find your trail cam pictures.

Ladies, you wouldn't do this to us…would you??
NEXT: WHO DOESN'T WANT TO GO FISHING WITH A BUNCH OF COUNTRY MUSIC STARS?
WATCH
The post The Music Video for 'She Shot My Buck' Will Crack You Up appeared first on Wide Open Spaces.