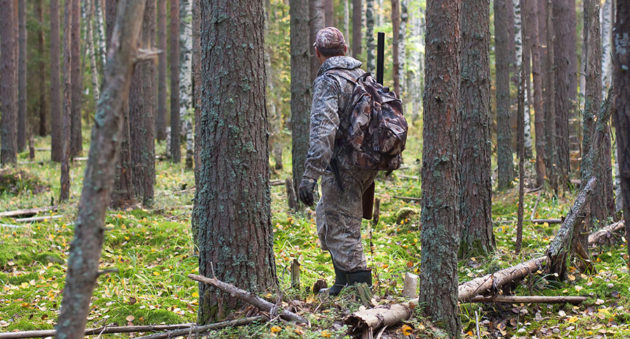 Listed below are some of the best turkey hunting chokes you can buy this spring. 
There are tons of choke tubes on the market, so how do you know which one to purchase? Different guns, different legalities, and different locations call for different approaches to your turkey hunting choke decision making.
First, you need to identify which type of choke tube you want. The four main categories include cylinder choke, improved cylinder choke, modified choke and full choke.
For turkey hunting, most people I know prefer a full choke in order to maximize their shot distance. Sometimes while turkey hunting, gobblers don't commit all the way to a call or decoy, and so a full choke will help reach that 50-, 60-, and sometimes 70-yard distance.
Other hunters know they can get close, and want to maximize effectiveness at shorter distances.
You'll also want to consider what ammo you intend on using. Some tubes are optimized to be matched with specific ammo, and as a general rule, full choke tubes can't handle steel shot. It produces bad patterns and can permanently damage a barrel or the choke tube itself.
Here are some of the best turkey hunting choke tubes I've come across, based on ratings, reviews, and brand name.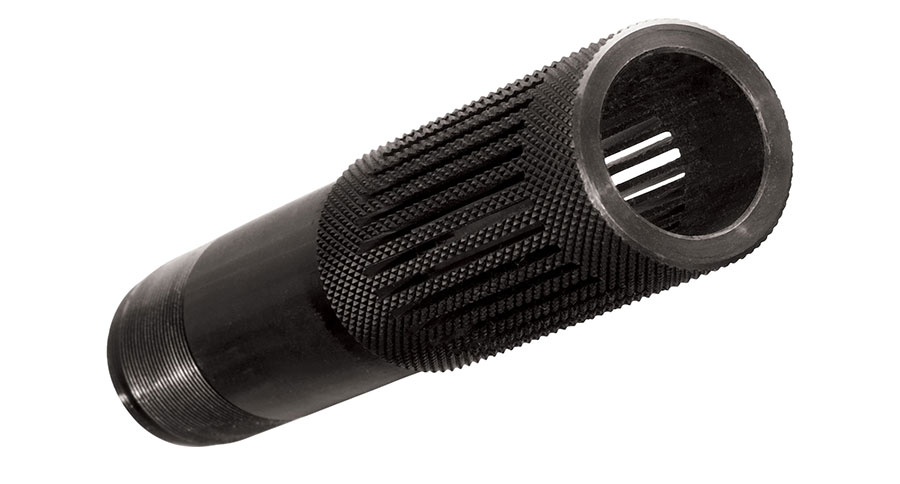 Designed mainly for 12 gauge but some 20 gauge shotguns, the Black Diamond Strike fits with many firearm models including those from Winchester, Remington, Beretta, Browning, and Mossberg. The manufacturer claims that the design features 30 parallel ports that reduces recoil and and stops wad rotation. Thus, the unique design gives a tight pattern and accurate shot.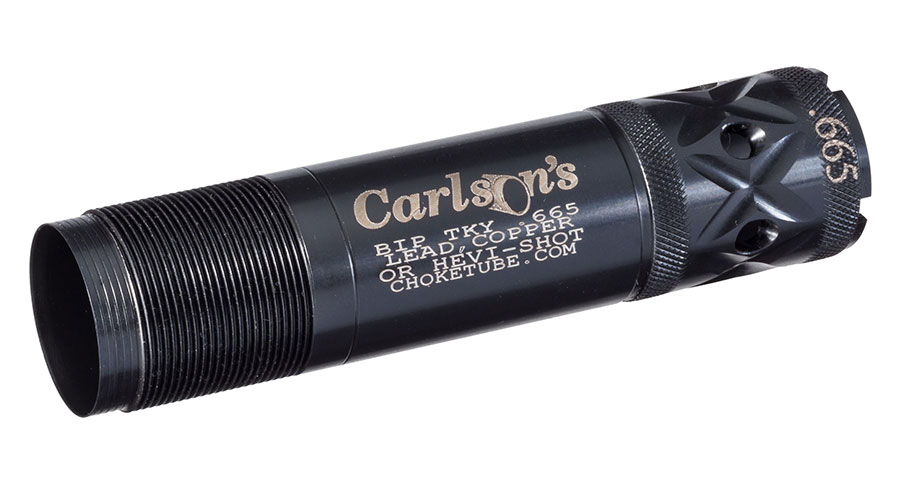 This Carlson's choke tube is specifically designed for Winchester Long Beard XR Turkey shotgun shells which feature Shot-Lok Technology. Steel shot is not recommended, but this combination shoots accurately at 50 yards. If you use this specific ammo this choke tube was built for you. If not, check out one of the other turkey choke tubes on the list.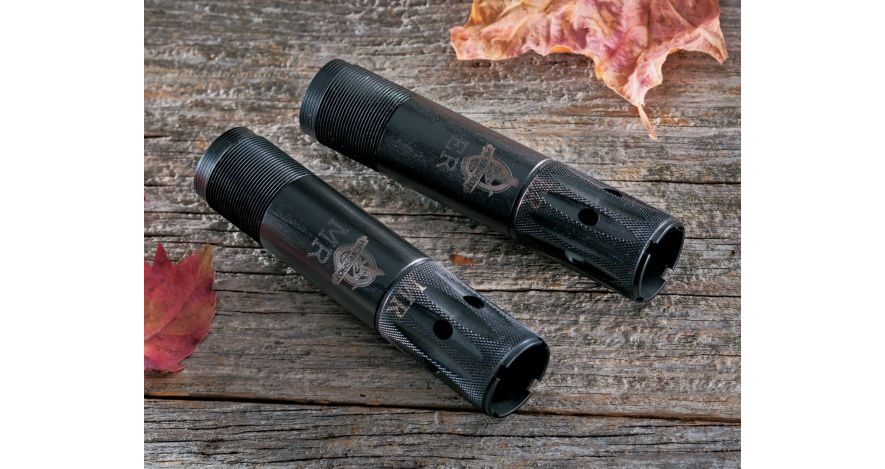 The HEVI-Shot HEVI-Choke is offered in both mid-range and extended range sizes. For turkey hunting, you'll likely want an extended range choke. Both are stainless steel and guaranteed for life. These chokes are easy to change out in the field if you come across a need. HEVI-Shot does not recommend ammunition for the extended range chokes with excessive speeds of 1550 fps, like the kind you might use for upland birds.
The Jelly Head is specifically designed to "increase the range and pattern density of your favorite turkey gun." The company also maintains that the chokes are designed with Black-T coating. This prevents rust and corrosion that might result from hunting in harsh conditions.
Like what you see here? Read more hunting articles by Nathan Unger at whitetailguruhunting.com. Nathan is also the host of the Whitetail Guru Hunting Podcast.
NEXT: 40 TURKEY BOW KILLS IN 30 SECONDS WILL GET YOU PUMPED
WATCH
The post The 4 Best Turkey Hunting Chokes You Can Buy This Spring appeared first on Wide Open Spaces.