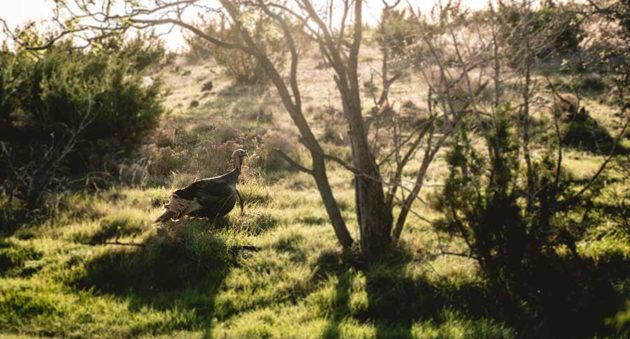 The 2020 turkey hunting season is shaping up to be like no other. This is the gear we'd want in the field.
Spring turkey season is here, and there's nothing better than hearing those gobbles early in the morning, is there?
We're gearing up to hit the woods this season, and like any other, there's lots of stuff we're taking with us.
Some of these gear selections are brand new and others are mainstays we've had in our collections for years, but it's all useful stuff we wouldn't want to be caught without. It's not meant to be a complete checklist of everything turkey hunters will need, mainly because different regions call for different choices.
If there's something we left out that you think ought to be included, well, you're better suited to make the call for your style of hunting. These are meant to be suggestions for a good base of quality, trustworthy gear. The extras are up to you.
So is the opportunity, so just remember this: no matter what kind of turkey gear or amount of preparation you've accumulated, there's really only one thing that matters when the pressure of a turkey hunt rises.
That thing? Your confidence and belief you can make it happen when that spring gobbler comes in strutting!
Our Picks for the Best 2020 Turkey Hunting Gear
Savage Renegauge Shotgun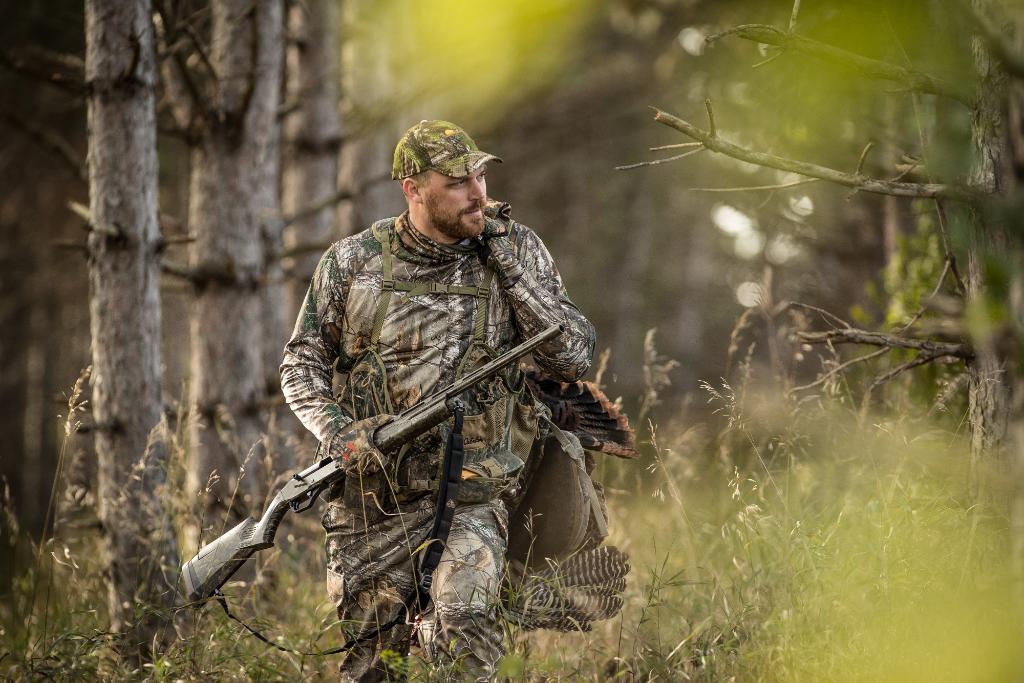 We'll start with the obvious: a new semi-auto that's made by one of our favorite gun brands, Savage Arms. The Renegauge (sweet name, right?) comes in a few different finishes, mainly because it works as well as a turkey gun as it does a waterfowl or five-stand gun. It's smooth, easy to handle, and has a pretty unique pad on the butt stock to ease the felt recoil.
The D.R.I.V. dual-valve gas system and adjustable length of pull and comb height make it one of the most versatile turkey shotguns on the market. We'd suggest either the Mossy Oak Obsession, which happens to be the official pattern of the National Wild Turkey Foundation (NWTF), or the classic Bottomland if you're going to chase gobblers with this American-made, $1,549 12-gauge. Find some good turkey loads and you're good to go.
Rocky
Sport Pro Rubber Snake Boots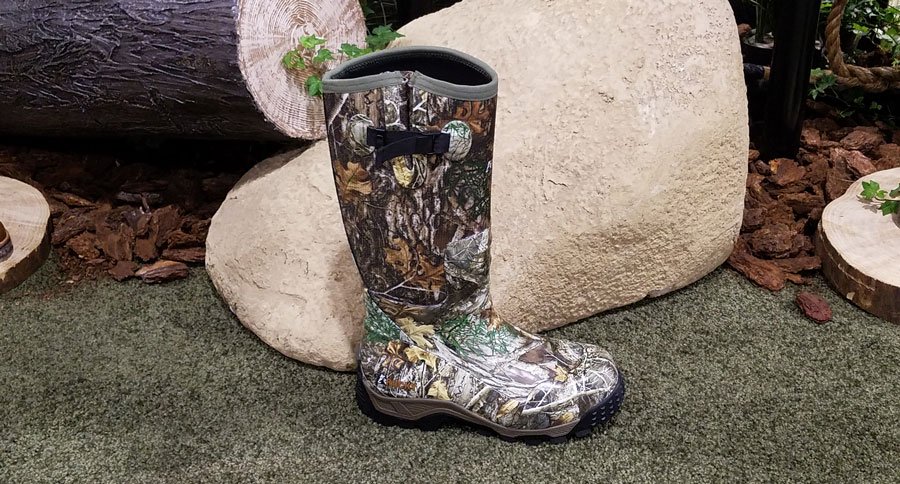 Snake boots are sort of a necessity when you're in serpent territory, and the Rocky Sport Pro line has been a favorite for a couple years now. The ones that came out last fall have the best of both types common to turkey hunting: the flex and waterproof abilities of rubber plus the security and durability of a snake-protective boot.
High Class Calls Pot Call by Matt Van Cise
Turkey calls are always a necessity when you're going after big strutters, and there are plenty of good options to stash in your turkey vest.
Ever since hunting with champion turkey caller Matt Van Cise and Mossy Oak in Oklahoma last year, we've been sold on his High Class Calls line. We'll be taking the $35 walnut call with aluminum surface into the turkey woods, but really they're all well worth it.
Sitka Core Lightweight Hoodie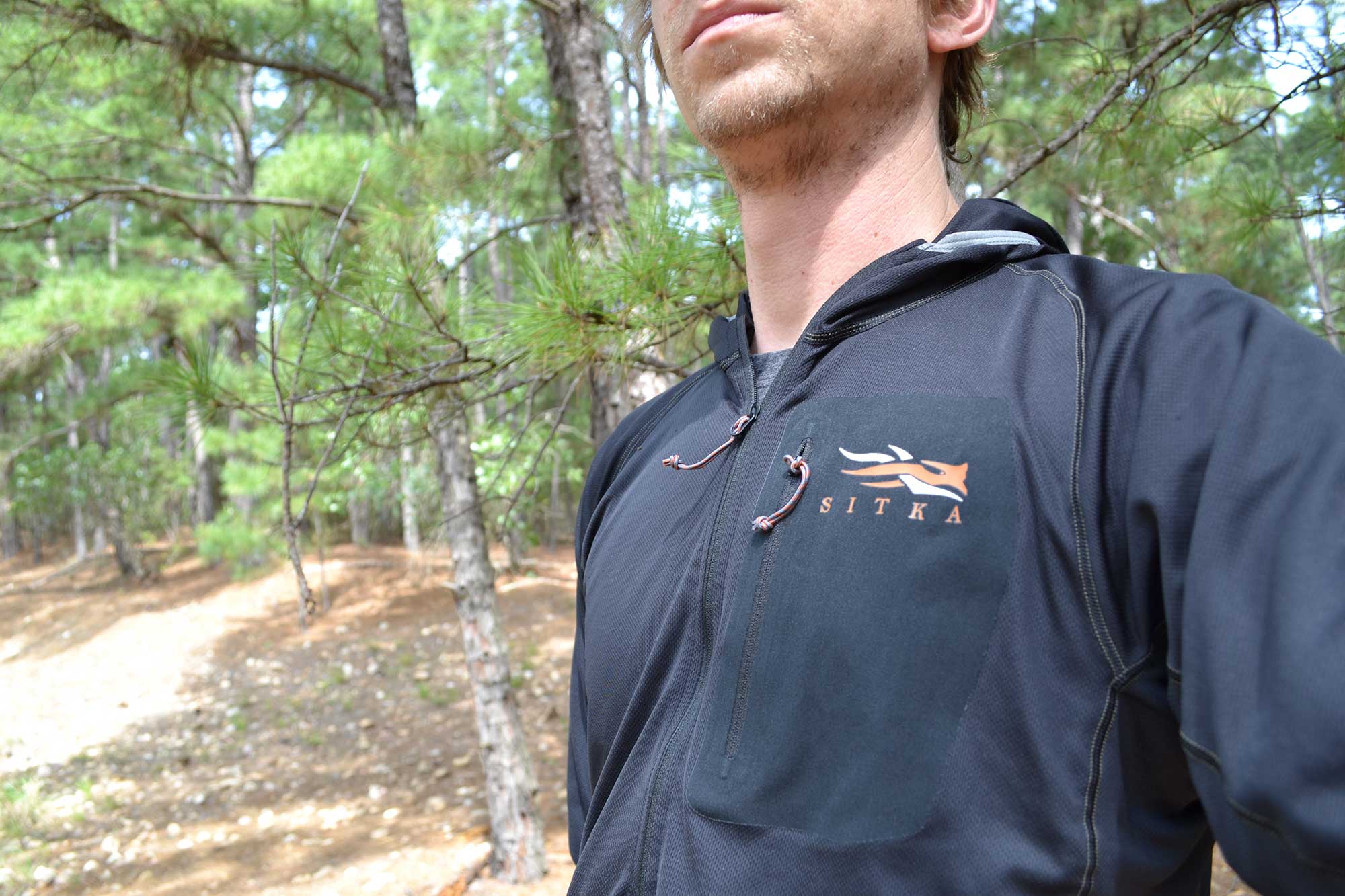 The spring season tends to get pretty warm, especially where we're at in Central Texas. Mornings are crisp and cool, but the temps can soar awfully fast. That's why a lightweight, long sleeved top like the Sitka Core Lightweight Hoodie makes the most sense. But why would we want to go with a black hoodie from Sitka if we're turkey hunting?
Because when you use a dark ground blind, it's better for concealment than any camo pattern, and those longbeards have a keen sense of sight.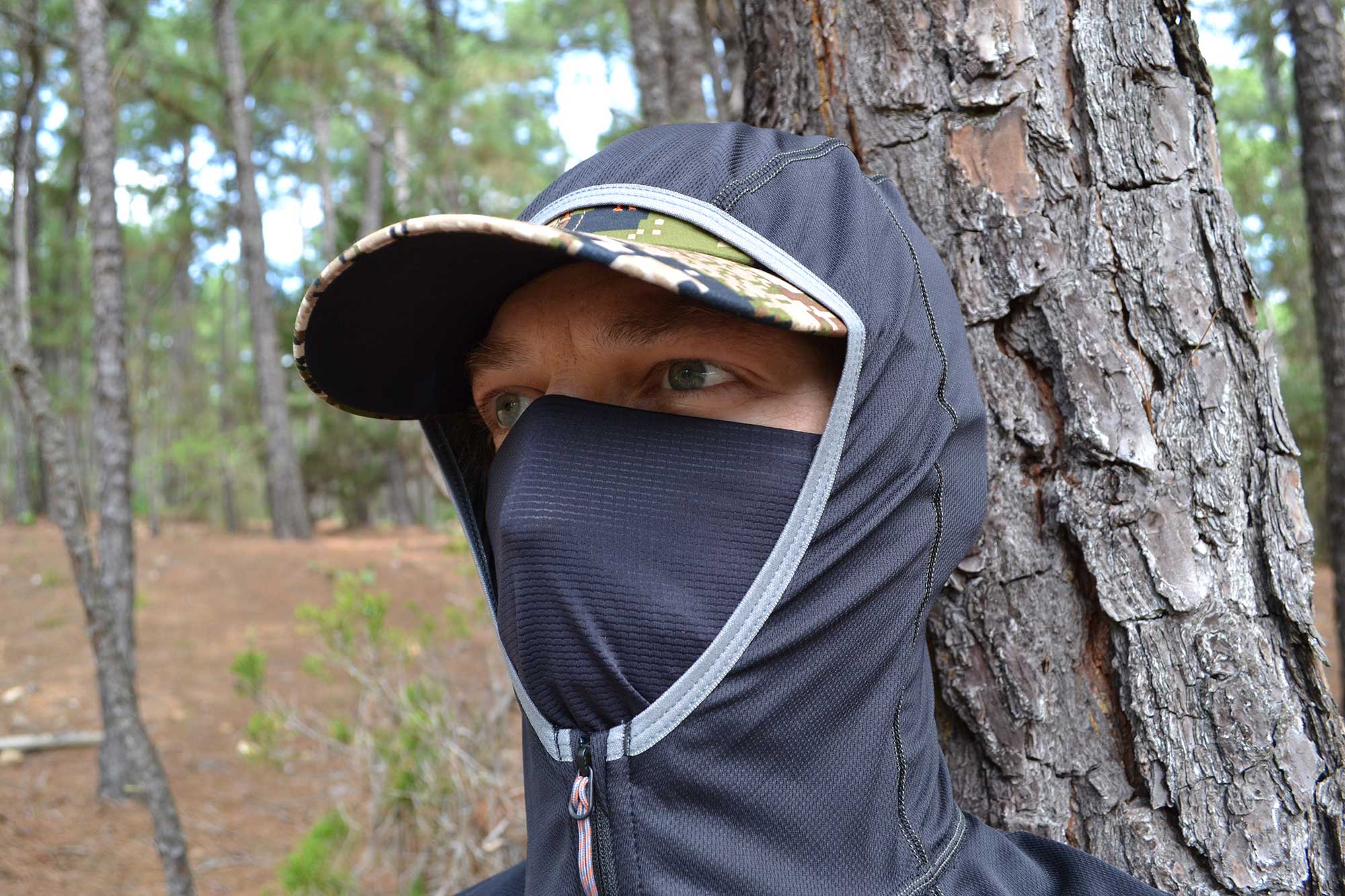 The hood and built-in face mask makes this the ideal choice for just about any ground blind hunter, but there are camo versions available for those winging it out in the open. Either way, this is just the thing to balance the cool-to-warm temps you're likely to face. At $119, it can easily double as a go-to hoodie for anything non-hunting related as well.
Maven C.1 Binoculars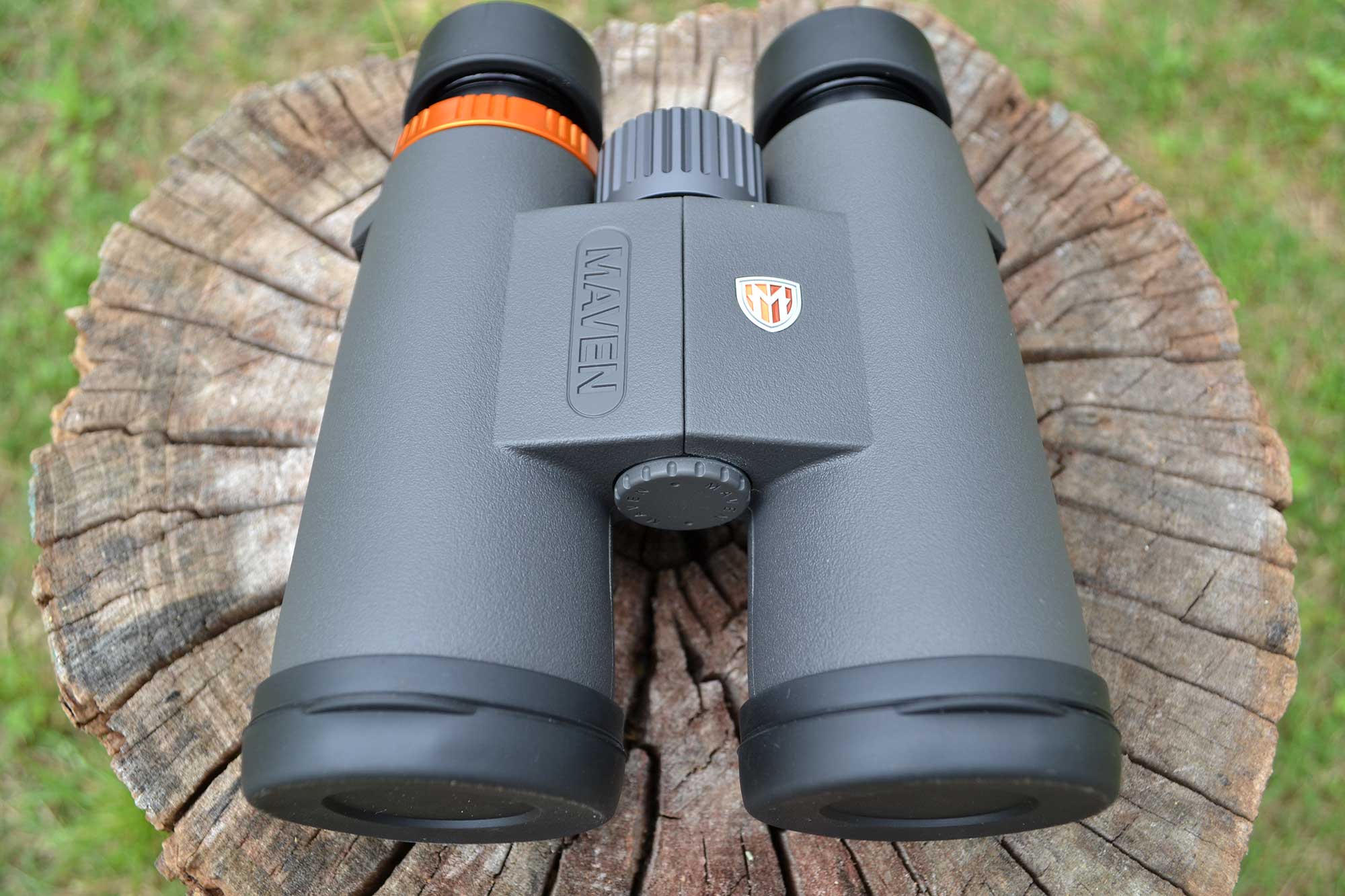 These glasses have earned their share of recognition, and have proven themselves in heavily-treed areas as well as open country. Even though they aren't camo-covered, like a lot of turkey hunting veterans would urge you to own, they're worth it for their overall performance and are compact enough to stay concealed when you need them too.
The C.1 from Maven comes in in 8x, 10x, and 12x magnifications, and they're super light but still durable. They range from $325 to $375.
Alaska Guide Creations Hybrid Binocular Harness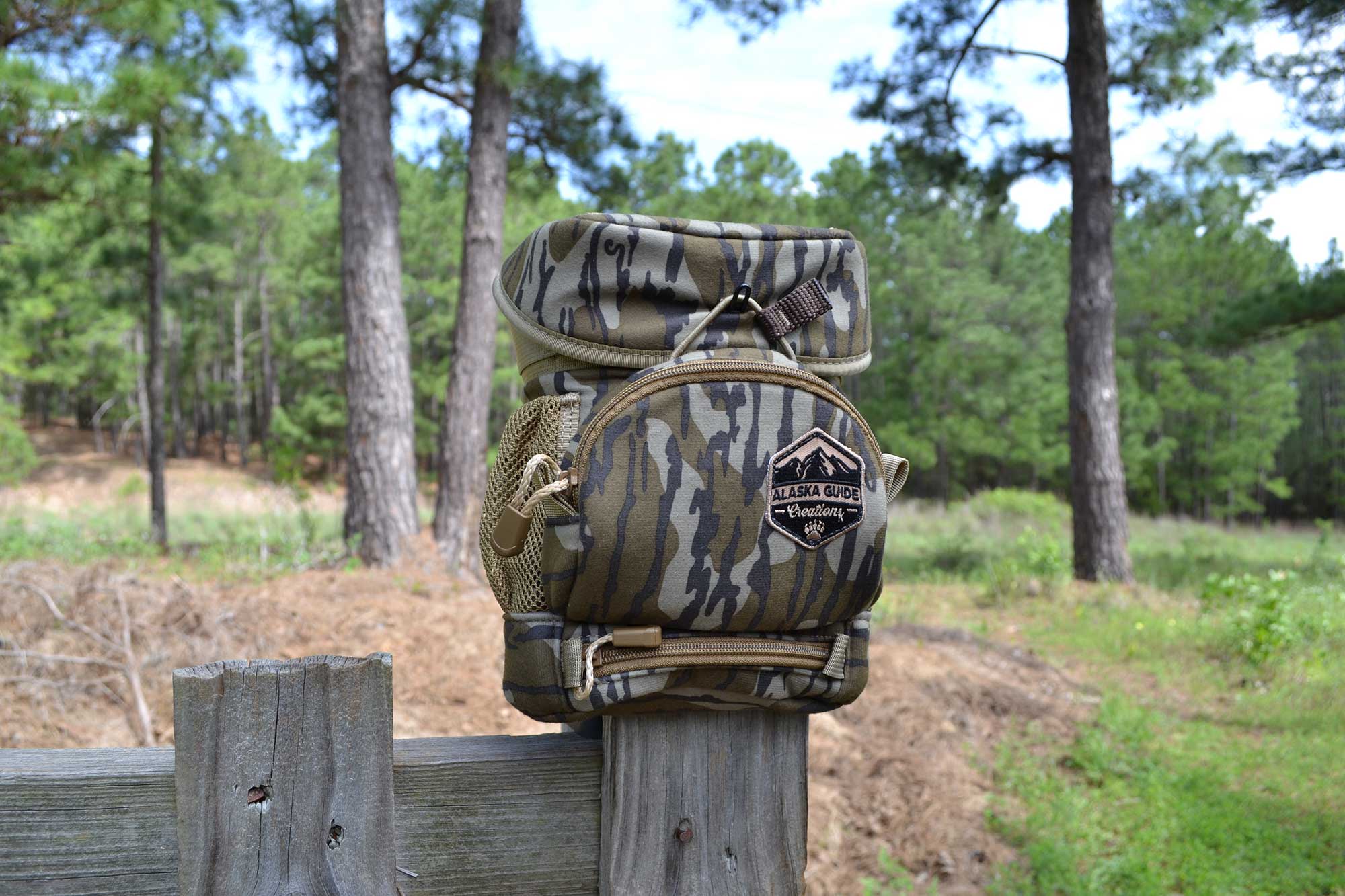 This Alaska Guide Creations harness goes along great with those Maven binos, and is jam-packed with features that come in handy while turkey hunting. The main compartment dimensions are about 6.5 inches tall by 6 inches wide by 3 inches deep. The various pockets can hold rangefinders, a pair of light gloves, shotshells, mouth calls, headlamps, and more.
Of course, we went with Mossy Oak Bottomland, but the packs from Alaska Guide Creations are available in plenty of colors and patterns. And the price ($104.99) isn't too bad either.
onX Hunt Subscription
No surprise here, as many of you have already discovered the power of the onX Hunt app. If you haven't, then spring for the $29.99 Premium Membership and get ready to shift your scouting and hunting into overdrive.
There's likely no better way to scout walk-in hunter access areas, as well as locate roosting trees, food plots, and the travel corridors in between. You could hypothetically devise an entire hunting plan before ever setting boots on the ground. And best of all, you'll be helping separate yourself from the busier areas by seeking out access points that are usually overlooked by other hunters. Play your cards right, and onX can potentially set you up for serious success.
The post The 2020 Turkey Hunting Gear Guide appeared first on Wide Open Spaces.