All photos courtesy of Shane Lee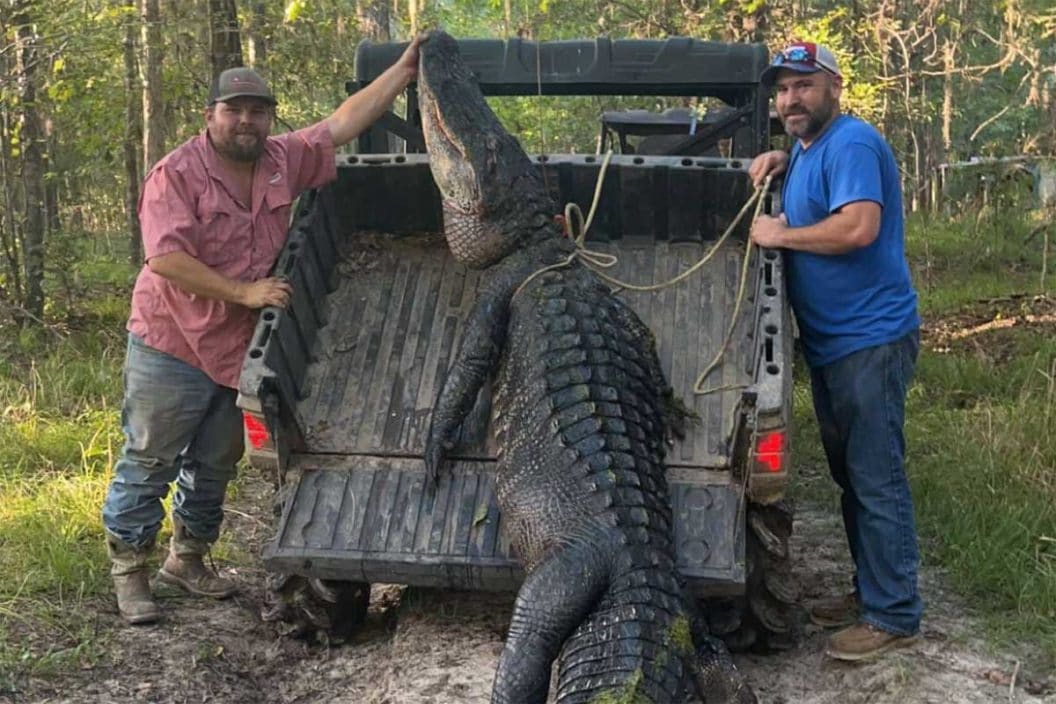 First-time alligator hunter Shane Lee lucked out by tagging a giant, 13-foot, 4.25-inch reptile from a waterhole on the hunting lease he shares with several others. Lee, from Tarkington, Texas, killed the gator with help from his nephew Lance Stephens and friend Jerid Ellis on Tuesday, September 13, during the first week of the Texas alligator hunting season.
Lee told Bluebonnet News that they set out a line consisting of a dead raccoon tied to the end of a cane pole and secured it to a small tree on the edge of the waterhole. Upon returning later, the trio saw the tree shaking.
"I pulled the line up and saw that it was a big alligator," Lee said.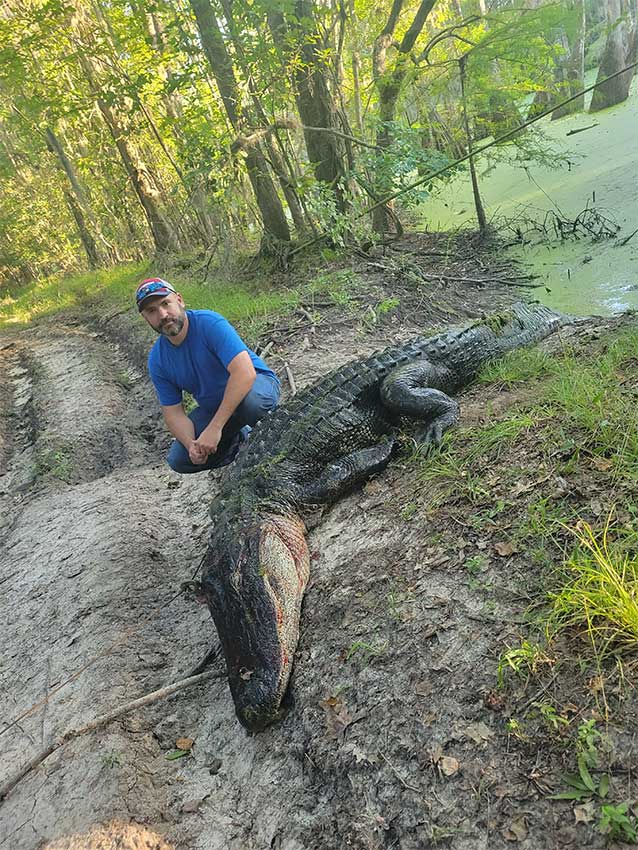 "We are out there in that water all the time duck hunting, and we never knew that alligator was even in there," Lee said. "We didn't know there was one that big in there. We had never seen him before."
Lee wouldn't have even had alligator hunting on his radar for this fall had it not been for an offer by the hunting lease to purchase an alligator tag.
"This was the first time we've gotten them. They sent out a mass email to see who is interested in them, and then did a lottery drawing among those who were interested," Lee said.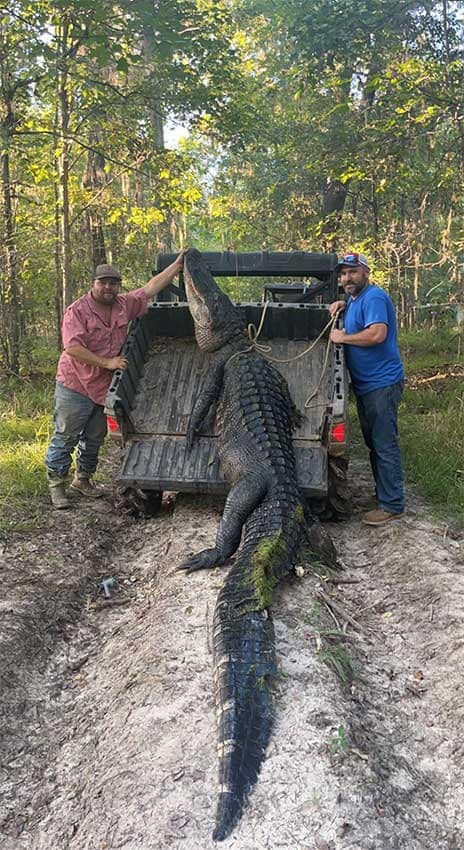 They hauled the alligator out with a winch tied to a side-by-side. Later they took the alligator to Porters Processing in Anahuac, Texas. It was estimated to be from 65 to 75 years old. Lee said he plans on tanning the hide, mounting the head, and eating any meat they're able to salvage.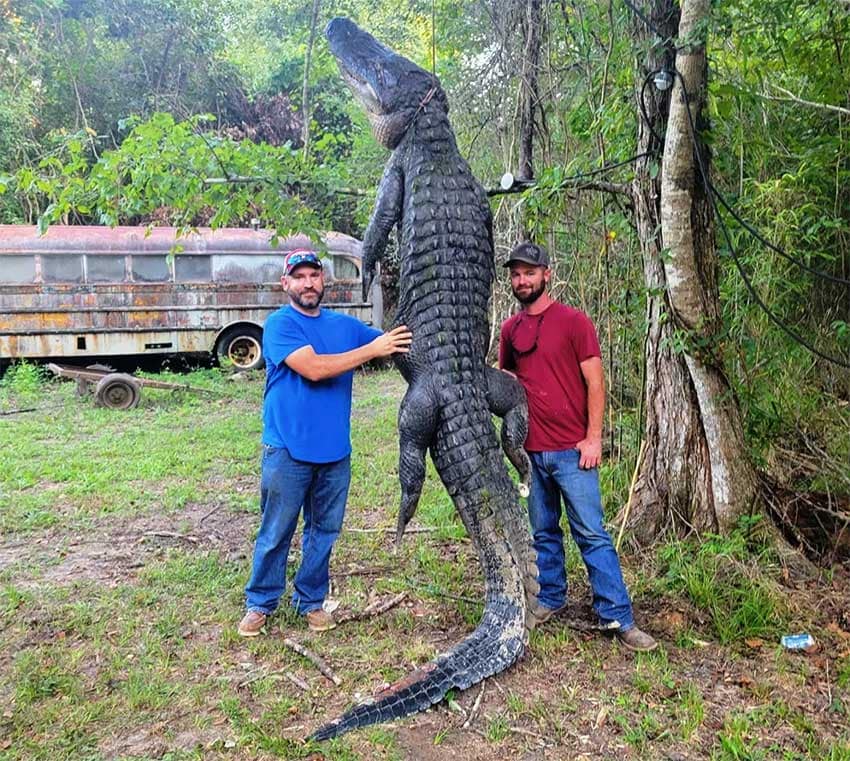 The Texas Parks and Wildlife Department (TPWD) holds an established alligator hunting season each fall for certain core counties. The department describes it as "the prime historical habitat for the American alligator in Texas, where commercial hunting is viable, and the department engages in significant biological monitoring of the resource and manages harvest through tag issuance to landowners." Special CITES (Convention on International Trade in Endangered Species) tags are only for private property use, and hunters must have a resident or non-resident hunting license. This year, the season runs from September 10 to September 30. In non-core counties, the alligator hunting season occurs in the spring, from April 1 to June 30, 2023.
The post Texas Man Tags 13-Foot Alligator in Season's Opening Week appeared first on Wide Open Spaces.