BOSS – As legendary at it gets.  There's no finer, more succinct way to describe the British gunmaker Boss and its flagship over/under shotgun.
Boss has been in continuous operation since 1812, when it was founded by Thomas Boss.  He had apprenticed since 1804 with his father, William Boss, who at that time was employed by the "Godfather of Gunmakers," Joseph Manton.
Thomas steadily grew his company through his death in 1857, at which point he was succeeded by his wife and managing partner Stephen Grant (who later founded his own firm).
But it was in 1891 that a new owner, John Robertson, brought to Boss a new level of genius to the craft – and art – of gunmaking. who was to prove to be a gunmaking genius. Robertson's inventive talents cemented the reputation Boss enjoys today.
Arguably the most celebrated Boss shotgun is its 1909 design, a stunning and unique combination of mechanical perfection and aesthetic genius.  The company's single trigger, lock design, and ejectors have been widely copied but never bettered.
I've yet to lay hands on a Boss shotgun.  While it is said that the journey can be more rewarding than the arrival, I'm willing to bet against that old adage – a bet that won't be settled until a Boss is in my hands.
Today, Boss shotguns are available through some of the world's most respected dealers.  To view currently available models, check out the following websites: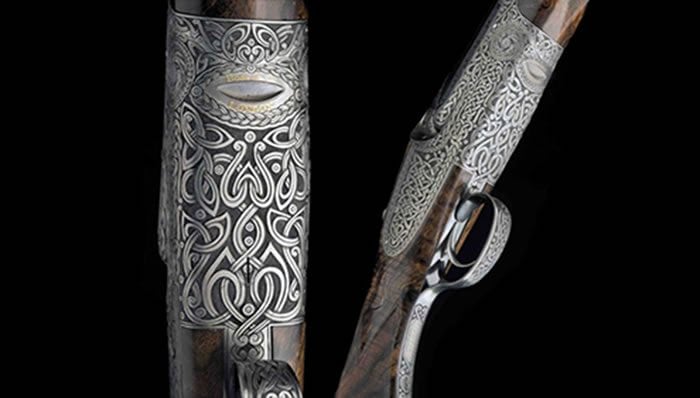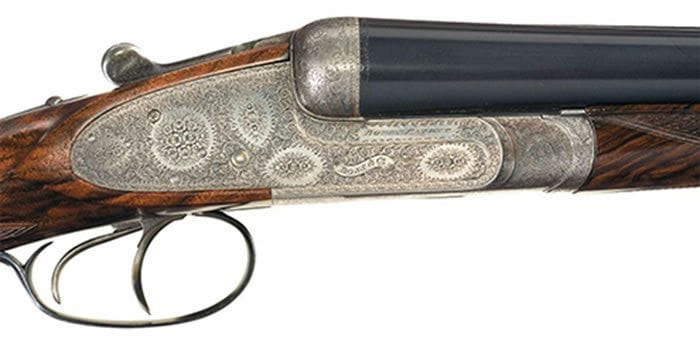 ---
BLASER – Let's move from a historical focus to a contemporary gunmaker that refuses to concede an inch of quality to the past.  Blaser USA, based in San Antonio, Texas, lays claim to being "passionate about perfection," and for evidence points to what it boldly describes as a "new shotgun class – the next generation of game and competition shotguns."
If an acquaintance who brags about having fired it is to be believed, the Blaser's F16 model is flawlessly balanced and offers the lowest profile action available today.  The low profile receiver helps deliver a low center of gravity, making the shotgun as accurately pointable as any other gun raised in competition.
The F16 is, for lack of a better term, ergonomically superb – an extension of one's hands. The journey from thought to ignition is virtually instantaneous thanks to fast mechanics and a crisp trigger pull (1.650 grams / 3 lb. 10 oz.).  And speaking of thought: the Triplex® bore design, a tapered rib and the proven Blaser ejection system (EBS®), which cocks the ejectors when the gun is opened, allows the shooter the highest level of concentration for the next shot.
Blaser prides itself on durability and points to the F16's "innovative monocoque construction, the superior surface finish, high-strength materials and technological perfection [that] are the best prerequisites for a long-lasting shotgun."
For a comprehensive look at the Blaser lines, visit www.blaser-usa.com.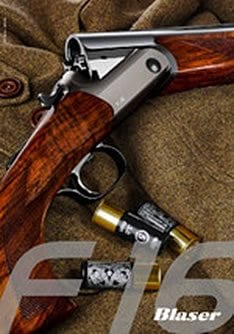 ---
FABBRI – Here we thrill to another Italian gunmaker that helps define the term "functional art."  Located in Brescia, the heartland of the country's gunmaking industry, Fabbri is globally acclaimed as one of the finest gunmakers extant.
Here's the rub: no more than 20 Fabbri guns are manufactured each year.
From the company's promotional material: "Ivo Fabbri founded the company in 1968, eight years after he began working with Daniele Perazzi. Their dreams differed. Perazzi wanted to create the best competition gun in the world, something he realized incontrovertibly at the London 2012 Olympics, when Perazzi won 12 out of the 15 shotgun-sports medals. Fabbri, however, was inspired by the traditions of London gunmaking and simply wanted to make the best."
Tullio Fabbri, Ivo's son, now runs the business with his wife, Gisela, and the son from his first marriage,.  Barrels are made from aeronautical-grade stainless steel, which is 80% stronger than the carbon steel used in most guns. They are proofed to 1,370kg.
The barrels are next matched with titanium actions. Using titanium can transform a gun's handing qualities. It can remove as much as a pound in weight from a 12-bore over-and-under without any sacrifice of durability or strength. So, a titanium gun can be built with the pointability of a trap model coupled with the speed and agility of a game-gun. British makers are aware of this and are sometimes asked to make titanium-actioned guns, but using the metal would require investment in additional machine tools. At Fabbri, the demand for such guns is high enough to warrant this expense.
And none of this takes into consideration "art" part of "functional art" – engraving that is among the most exquisite to be produced by the hand of man.
At this point you need to take a deep breath and visit the Fabbri website.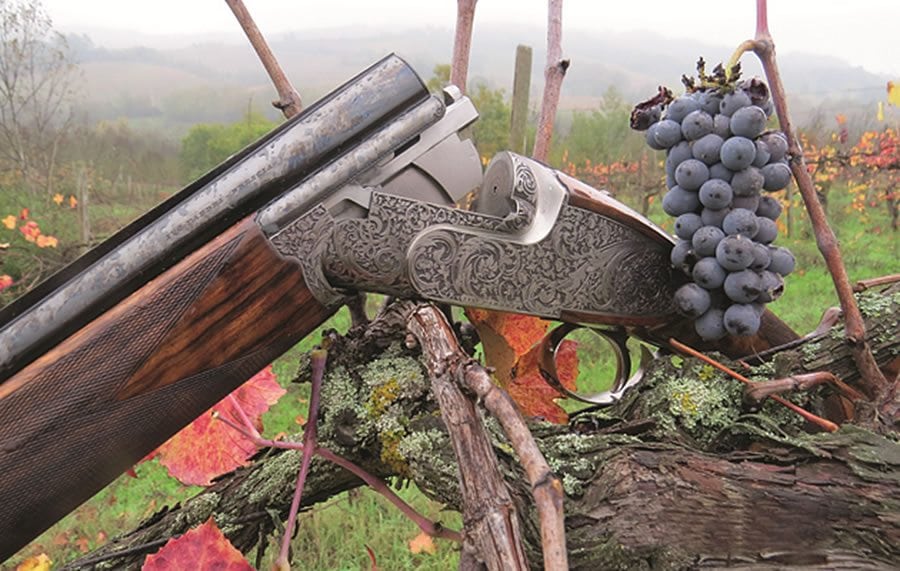 ---
WILLIAM & SON – A thousand hours in the making, a London-built William & Son fully bespoke shotgun is a thing of unique beauty, perfect balance and finely tuned firepower. The commissioning of a William & Son gun is an active engagement with a series of hugely experienced artisans and craftsmen, from initial consultation in the gunroom with our resident gunsmith, close study on the shooting range to first action in the field.
From the William & Son website: "Specialist barrel makers and actioners begin to work while a stocker hand carves and shapes richly grained walnut to create a gun as fitted to your form and fancy as a bespoke suit. The hand engraving – not superfluous detail but the celebration of an ancient art and an integral feature of the finest guns – is done to your choice of design. Such is our commitment to making guns of the absolute highest quality that we only take on a few commissions a year. This is not something to be rushed. Not by us anyway. A William & Son gun is a serious investment in every sense but it is an investment in the most remarkable of objects; tool and treasure."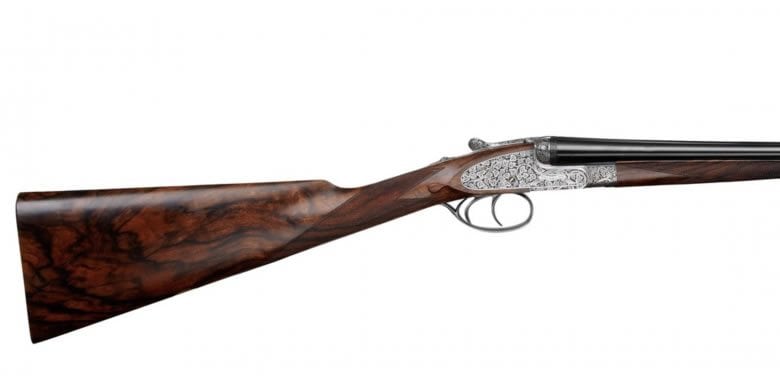 ---
As I noted in Part One of this essay, I'm captivated by functional art – by the concept and its many realizations.  Art tempers technology; the artist reminds the craftsman that the tools he or she creates will impact human lives, human hearts, human imaginations.  Art is the conscience of technology.
And God knows, 21st century technology can use all the conscience it can find.