21-year-old completes multi-species Super Tag.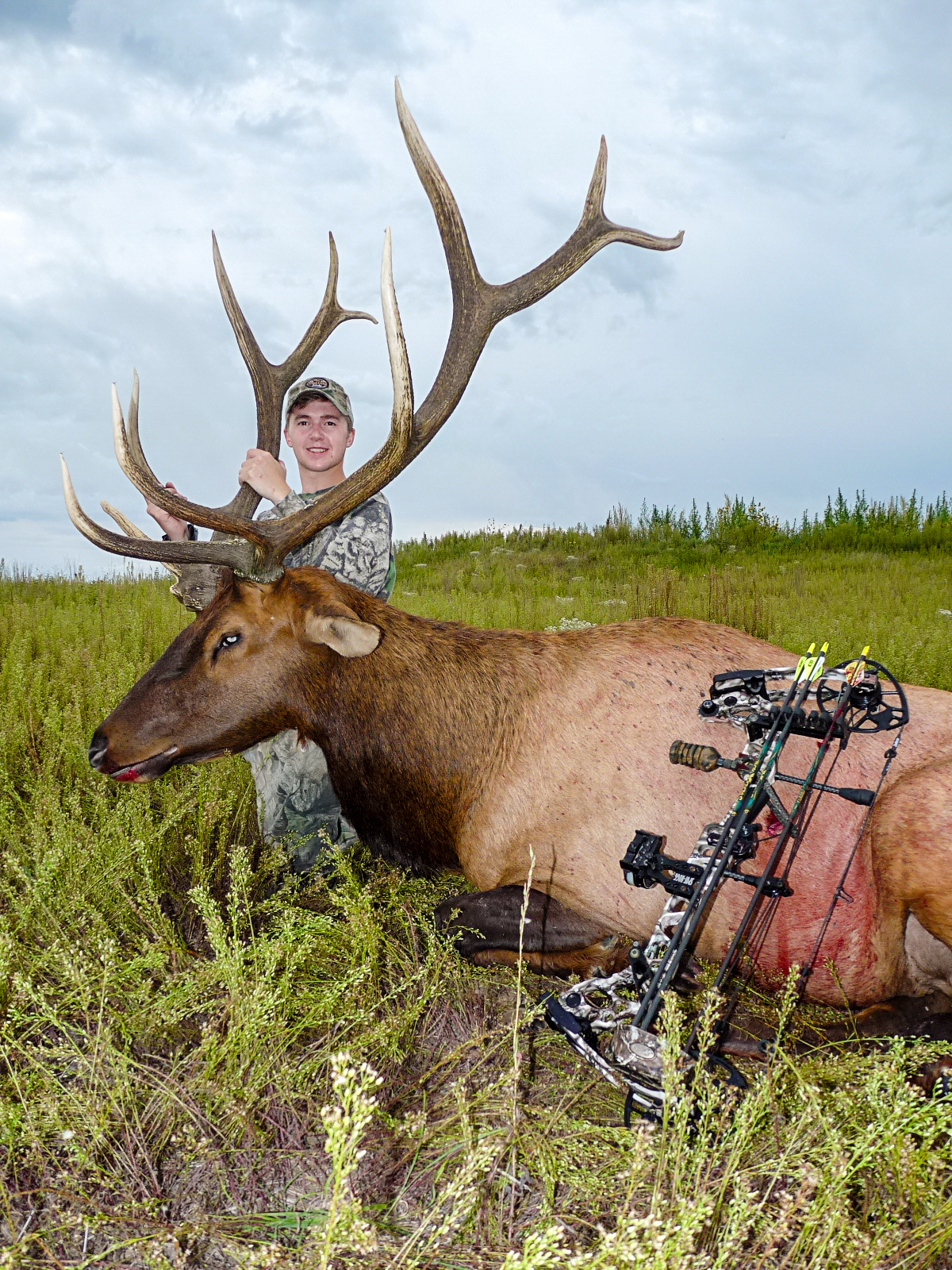 Zachary Welch of Ainsworth is the latest hunter to complete the Nebraska Game and Park's resident-only super tag, which allows for one elk, one antelope, one deer and two turkeys. The permit is awarded to one hunter annually by lottery and is valid for two years.
Welch, a 21-year-old student at the University of Nebraska-Kearney, successfully hunted all five animals within four months by archery. He harvested a bull elk south of Wellfleet, a white-tailed buck and two turkeys on his home range in Keya Paha County, and a male antelope in Brown County.
Welch has been bowhunting since the 6th grade, guided by his grandfather and father. He has hunted deer, turkeys and antelope extensively, but coming in, Welch felt the chances of filling the super tag would be difficult with a bow.
"I worked so hard to prepare for the elk hunt, which has been at the top of my bucket list," Welch said. "I had the elk within 10 yards and was at full drawn twice, but I couldn't get a shot. I finally ranged him in at 51 yards."
"Completing the super tag – I can't put into words what it means to me. I put in so many hours, literally thousands of practice shots throughout the summer and fall. To have it all come together and pay off, to shoot an animal I've dreamed of hunting in my own state, and to experience it with my dad and friends, it means the world to me."
Welch is grateful to all the landowners, wildlife biologists, and friends who made his success possible.
For more information on the super tag, visit OutdoorNebraska.org/supertag.  ■
The post Super Tag appeared first on Nebraskaland Magazine.