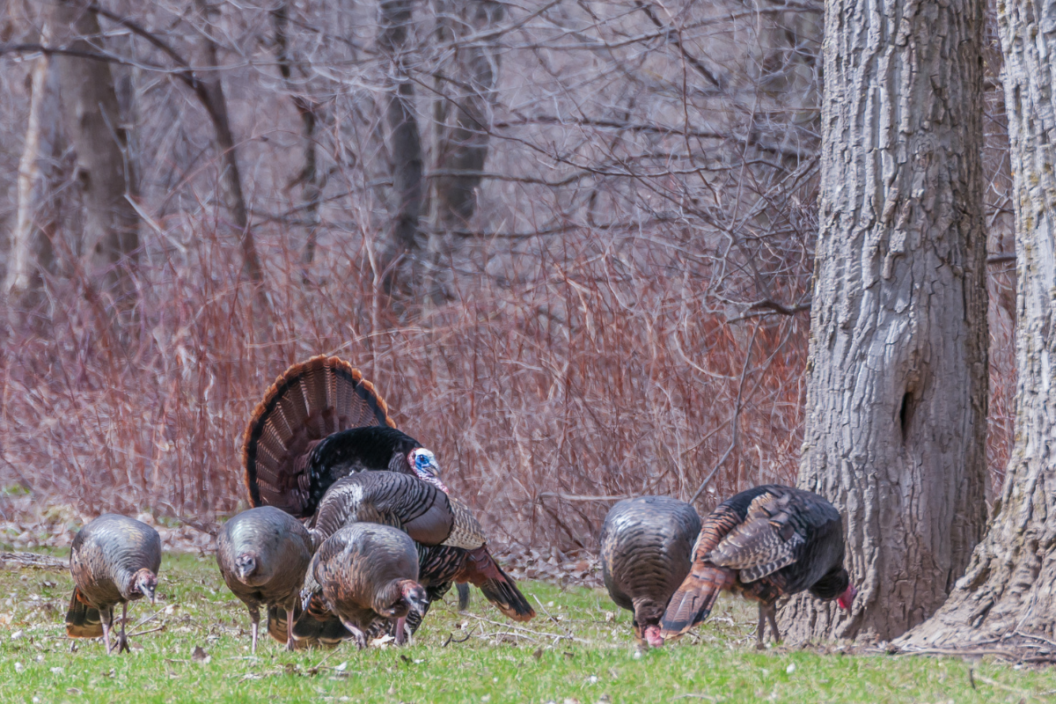 With over 70,000 turkeys wandering around Minnesota, it's hard to believe that 30 years ago, there were none to be found. That was the reality for Minnesota in the early 1970s until 29 adult birds were taken from Missouri and planted in Houston County in the southeastern part of the state. According to wildlife research biologist Lindsey Mesinger, the turkeys were swapped for a flock of Minnesota ruffed grouse. Mesinger told Insight News that the population "took off pretty quickly" after planting them. It grew so quickly that the first hunt was held in the late 1970s.
As the first flock continued to grow in Houston County, DNR staff worked to distribute the birds to other parts of the state, starting with 20-25 that were scooped up with nets and moved 50 miles away. Bob Tangren and Gary Nelson, a wildlife area manager and turkey biologist, were integral in the process in the late 70s. They fed the turkeys corn for a couple of days while waiting in a blind before they captured and transported the flock. Tangen told Insight News that it was "brutal" because the weather would dip to 10 degrees below zero. But, he said, "When you're young, you can do that work."
Their work was a clear success, dealing a big win for conservation efforts. Now, turkeys find their homes throughout the state, flocking wherever they can find food. The only area the birds avoid is the frigid northeastern parts of the state, where winters are too harsh to survive. According to Minnesota's Department of Natural Resources, wild turkeys are active in the daylight, foraging for food such as insects, seeds, nuts, and grubs. At night, they can be found roosting in trees.
As the population grows, the biggest threat is raised birds, which interact with wild turkeys as well as people, and sometimes roost on people's roofs, trees, and decks. Male yearlings have been known to pick a fight with pets, kids, and even adults every now and then. The state DNR issues permits to remove and destroy the birds since they are harmful to the wild population and are a nuisance.
However, the spring hunting season for wild turkey in Minnesota occurs from mid-April to the end of May, with a fall season consisting of the majority of October. There are no limits on the number of permits issued, and each hunter is allowed one bird with a visible beard in the spring, and one bird of either sex in the fall. Messinger said the birds are a "clear success story" and "shows good wildlife conservation and stewardship."
The post Successful Conservation Efforts Restored Minnesota Wild Turkey Population appeared first on Wide Open Spaces.