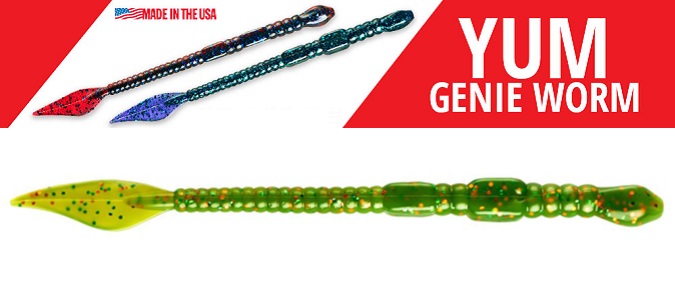 "Water temps are running at 58 or 59 degrees and bass are suspended — bunched up — hovering over rocks, logs, brush or crevices just waiting for baitfish to swim by," said competitive bass fisherman Josh Jetter, as he outlined the current mood and behavior of the gamefish in the Texas reservoirs he typically fishes.
The YUM brand ambassador was speaking of "cold-water" lakes that, unlike power-plant reservoirs, are not kept artificially warm by regular discharges of hot water from a plant's cooling towers. "What I'm really looking for in these lakes at this time is the presence of baitfish over a great bottom — rocks, brush, logs or something else that will hold bass—and that means keeping a close eye on the sonar screen."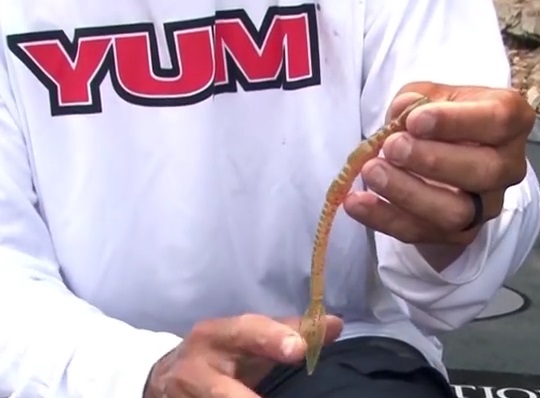 Shad, which migrated up creek channels during the fall, make the back ends of creek arms prime real estate, according to the angler. "Right now the most productive structure I've been finding is in the 12- to 18-foot range," he said, "although that will change as winter progresses and the fish move deeper."
For now, however, Jetter's approach is simple and straightforward. Once he locates baitfish on likely looking structure with his electronics, he marks the spot with a buoy. Then, armed with a medium-action rod, 5.4:1 baitcasting reel and 10-pound fluorocarbon line, he begins casting a YUM Genie power-finesse worm on a 1/8-ounce shaky head jig, or as a pegged Texas rig.
"When it's possible, I cast alongside the structure and make a slow drag/hop retrieve," he said, "and if the bait happens to land on the structure I'll leave it there for a few seconds before giving it a slight twitch. Eight out of 10 times I'll feel the 'tick' of a biting bass as it falls."
What makes the 7½-inch YUM Genie so enticing is its flag tail, he explained. "You really don't have to twitch or hop it at all. It moves with the current, even when you're deadsticking; in fact, I've caught quite a few bass on a deadstick."
Watermelon Red is the angler's top overall color choice in the generally clear water, but Plum works better in the very end of a creek arm where rain and runoff can make the water a bit stained. And though bass react positively to the fisherman's subdued presentation, they don't react aggressively. "Bites are subtle, and you have to stay focused," Jetter concluded. "Sometimes you feel a tick; other times you just get a sense of something weird happening on the other end. Strike detection is definitely the most challenging aspect of this approach."
Related articles:
The post Subtle Approach for Winter Bass appeared first on OutDoors Unlimited Media and Magazine.