YouTube: Steve Barnum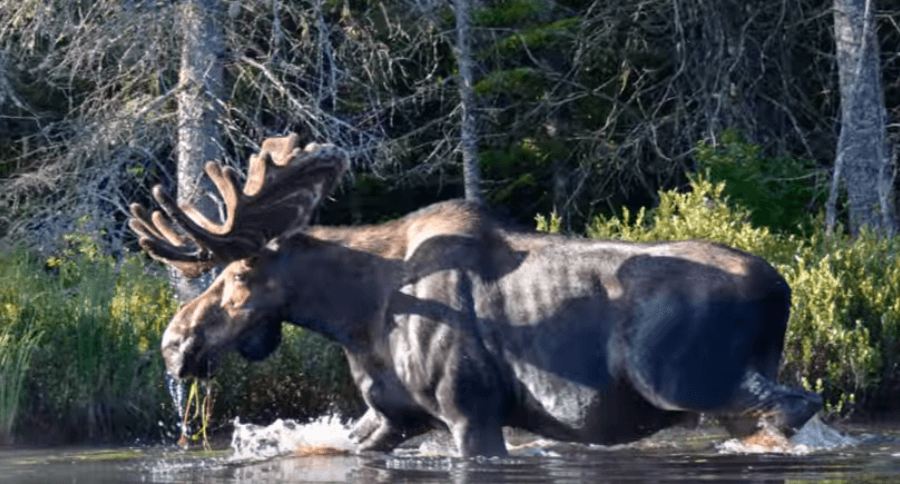 Canoeists in New York captured some unbelievable shots of a rare Adirondack moose in its natural environment.
Some fortunate canoeists on the water in Adirondack Park were able to capture some incredible footage of a bull moose feeding.
The film is so good that a screenshot of it looks just like a painting.
Watch and enjoy nature at its finest.
This was taken on Helldiver Pond near the Moose River Plains in the Adirondack Mountains, New York.
Here's to seeing moose like this one spreading his DNA all over that beautiful mountain range to the point where a managed hunt might take place someday.
Did you see the antlers on that big boy?
Three cheers for the conservation efforts that allow these great animals to thrive!
NEXT: IOWA HUNTER ARROWS 23-POINT 244-INCH WHITETAIL
WATCH
The post Stunning Footage Captures Rare Adirondack Moose appeared first on Wide Open Spaces.