StormyKromer.com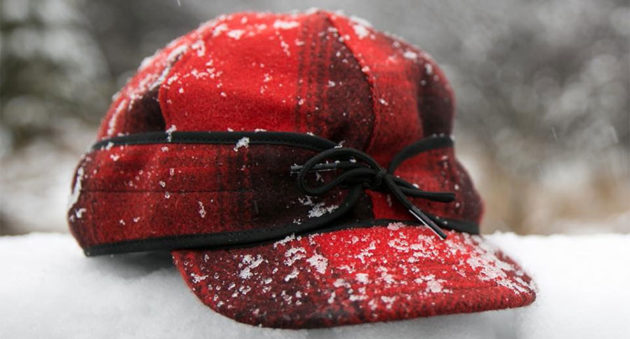 If you've always wanted to know what a Stormy Kromer hat is, we're here to explain.
It all started when George "Stormy" Kromer, a semi-pro baseball player and railroad engineer, kept losing his hat while traveling on the train. He subsequently asked his wife, Ida, to sew a band onto his favorite ball cap to keep the hat snug so that his ears would stay warm. 
Way back in 1903, the Stormy Kromer brand was born as a way for Midwestern workers' heads and ears warm, and now they've become a high-profile maker of outdoor clothing for men, women, kids and even pets. The Michigan-based, family-owned-and-operated company believes happy employees are the most productive employees, and that's why their products are so good.
Stormy Kromer hats have a lifetime guarantee which the company feels reflects their values of authenticity, quality and integrity.
They make a variety of coats, jackets, shirts, pullovers and ponchos for both men and women, as well as a wide array of caps, mittens and neck warmers for kids.
Let's take a closer look at the Stormy Kromer brand.
The Stormy Kromer Cap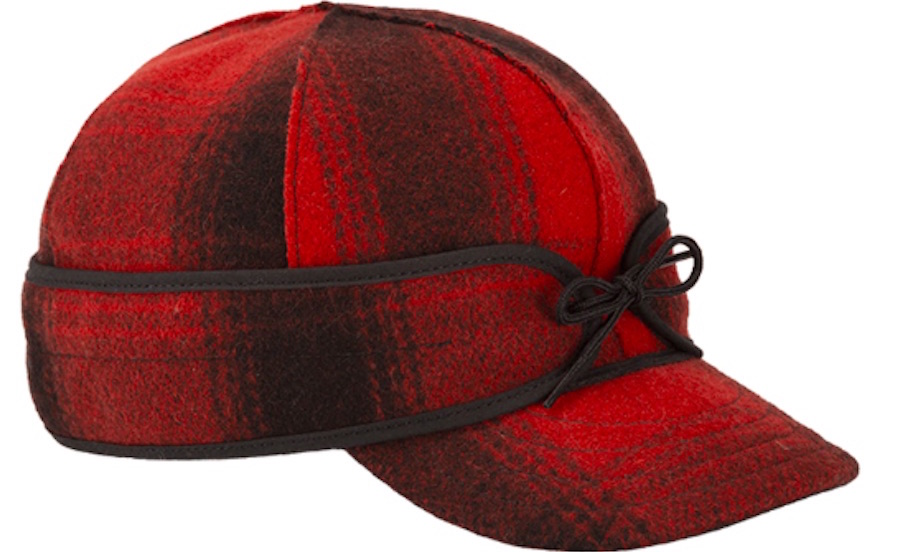 This legendary wool blend cap with the 100-percent cotton flannel lining might not have been so famous if not for the ingenious "Ida made" pull-down ear flaps that George originally suggested. Made in the U.S.A., these caps have been adorning the heads and ears of outdoor sporting men and women for over a century, and they're still making them!
Due to popularity with other employees of the railroad, the Kromers formed the Kromer Cap Company in 1903 to produce the caps in bulk and the rest is history.
The original Stormy Kromer cap has been a staple of the northwoods ever since!
The Ida Kromer Cap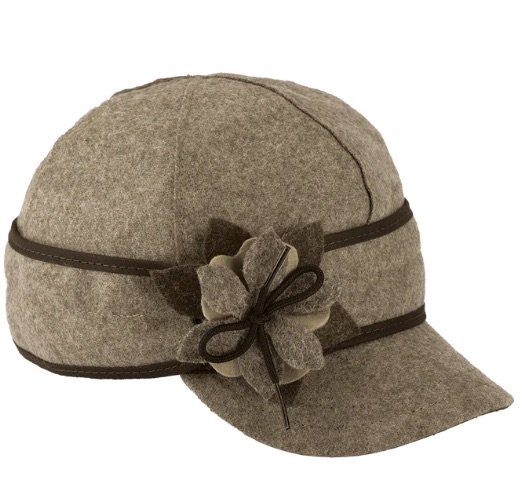 In the women's hat section, you'll find two of brand's most popular offerings: the Ida Kromer cap and the Petal Pusher cap. Ida's namesake cap comes in a cloud color that's neutral and quite handsome. But, maybe the most popular one–the only other color that it comes in–is blaze pink.
The Petal Pusher is for the ladies who like a little flair on their hat, as you can see by looking at the flower petal design. And, it's available in six different color patterns to choose from, which has helped it remain a crowd pleaser throughout the years.
The Waxed Cotton Cap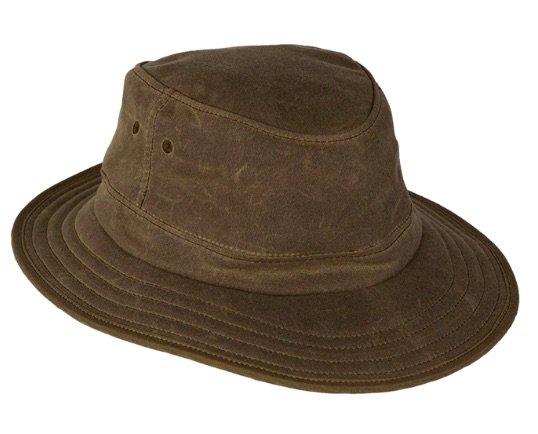 The waxed cotton version of the Stormy Kromer cap comes in several versions, including the original Stormy Kromer cap, the waxed SK Cruiser cap and the waxed Rancher cap, among others.
The six-panel crown construction in these hats sets them apart from the rest and will keep them on your head for years to come.
These 100-percent waxed cotton hats feature nylon quilted Lamilite insulation for additional warmth, too.
The Michigan Connection
In 2001, the Kromer Cap Company was about to cease production of its famous Stormy Kromer caps, only before Bob Jacquart, the owner of Jacquart Fabric Products bought the rights to the products.
It was at that point that production moved to Ironwood, Michigan, in the Upper Peninsula, just across the border from Wisconsin. Stormy Kromer Mercantile was then born, increasing production to over 50,000 caps annually.
At this time, there is the current production company based in Ironwood, Michigan, as well as the Stormy Kromer A Cap & Ale House in Cheboygan, Michigan. Additionally, even Orvis stores sell the famous hats.
No matter what you plan to use one of these caps for, you can be sure you're buying a high-quality product.

Looking for a little more or even hot lunch for your hunting blind? Follow my webpage, or on Facebook and Twitter.
NEXT: 6 WAYS TO SCENT CONTROL YOUR CLOTHES BEFORE THE HUNT
WATCH
The post Stormy Kromer Hat: What Is It and Where Did It Come From? appeared first on Wide Open Spaces.