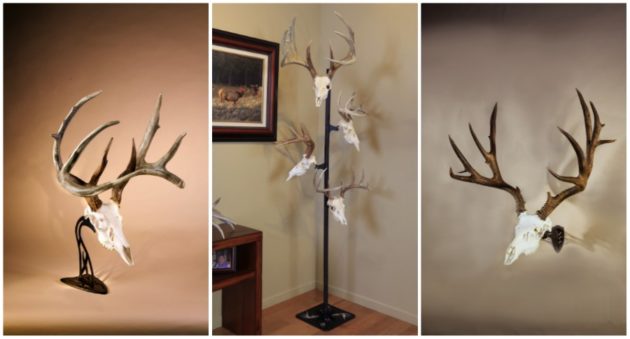 European mounts are legit, and now there is an incredible system to hang them.
Hunters are just a different breed. The more dead animals we have hanging on the walls in our houses, the happier we are. A lot of time, effort and money goes into hunting, so showcasing our kills isn't something we take lightly. But now, there is a really cool and affordable option for European mounts. That option is called Skull Hooker.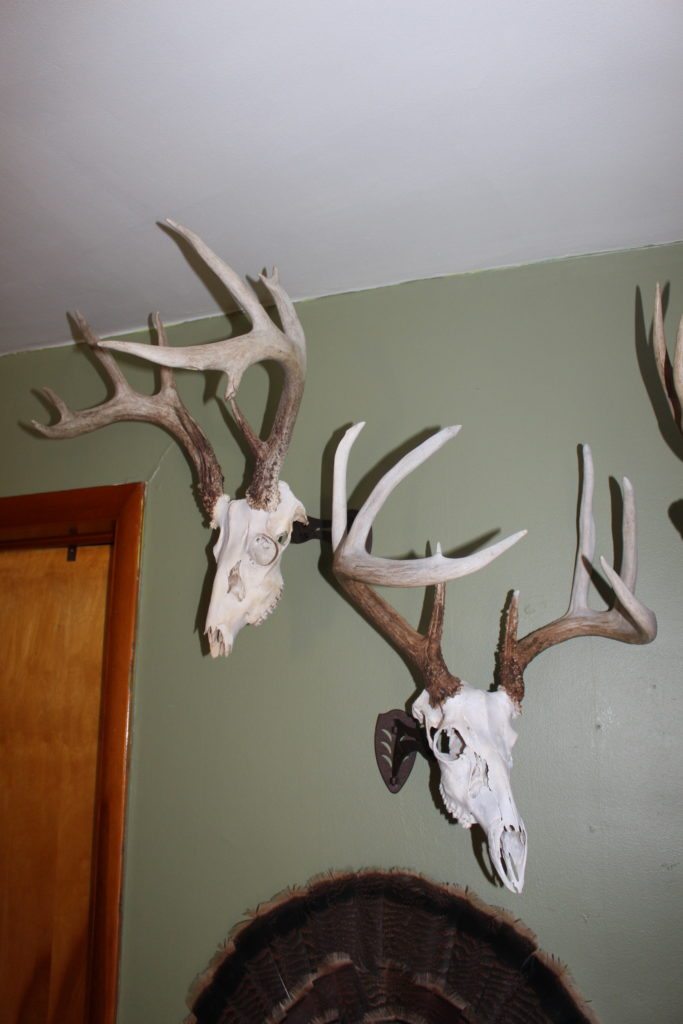 Some people just love the European mount style, often even more than shoulder mounts. If you aren't familiar with the European mount, it's the taxidermy mount when everything is removed, only showcasing the skull. And can you blame them? It's primitive and it adds a ton of flare to a hunting room. These are the two whitetail I have showcased in my office.
The adjustment features allow me to put theme close together while angling them apart, which I love because it gives you freedom to add more things and manipulate space.
Often times when hanging European mounts, people just use a nail or a stationary hanger. Skull Hooker on the other hand is an option that looks incredibly nice, allowing up-and-down and side-to-side adjustments for the best angle and fit.
Although this video is a few years old now, it breaks down everything you need to know regarding the product. Check it out!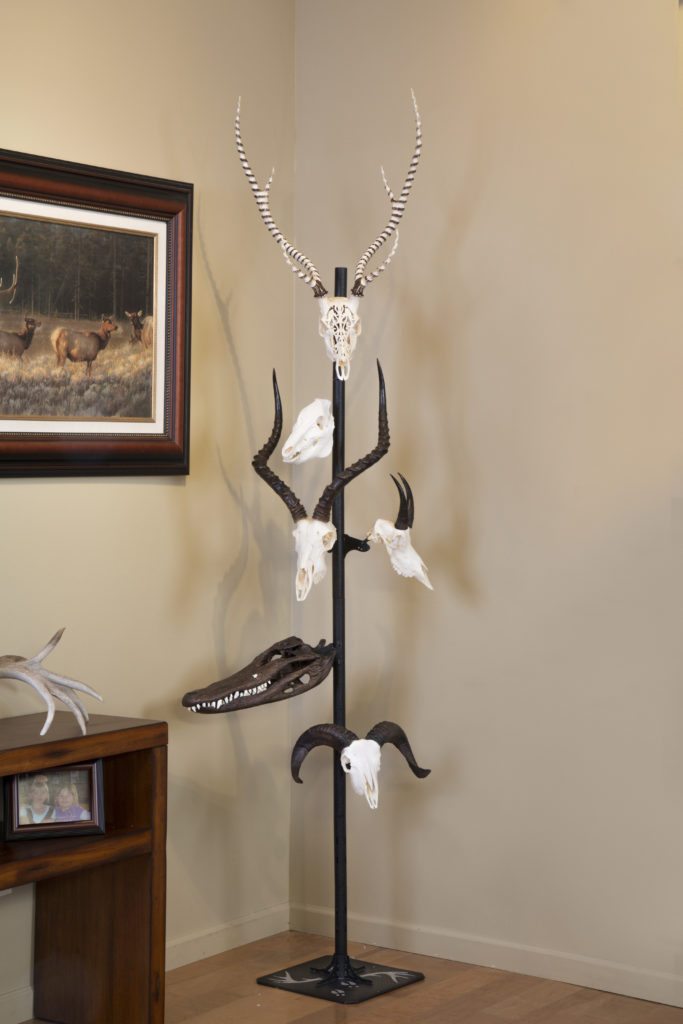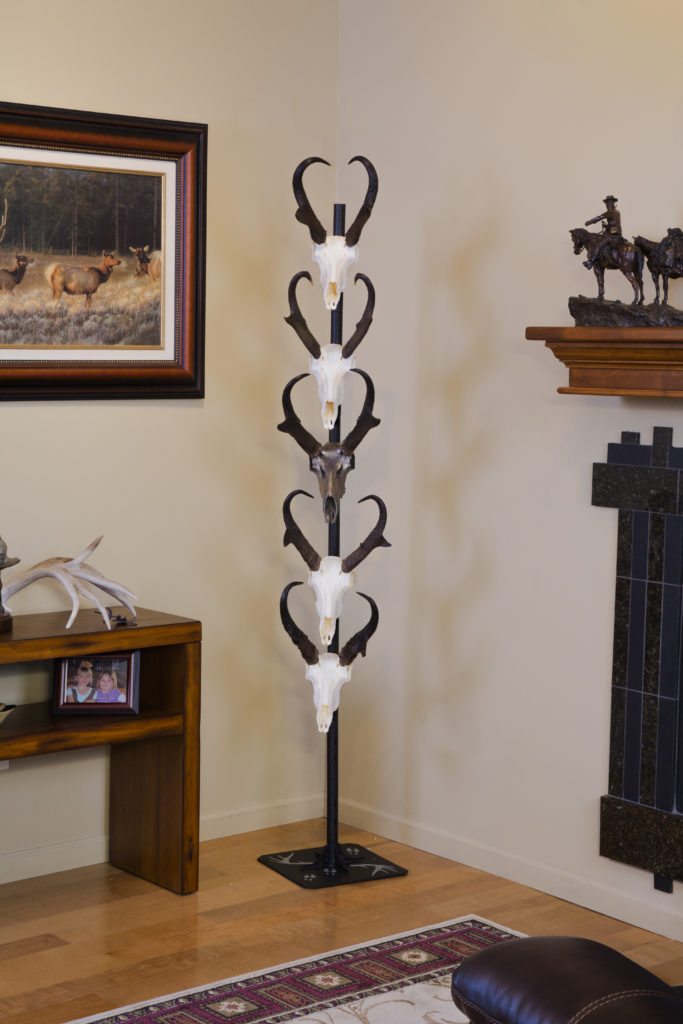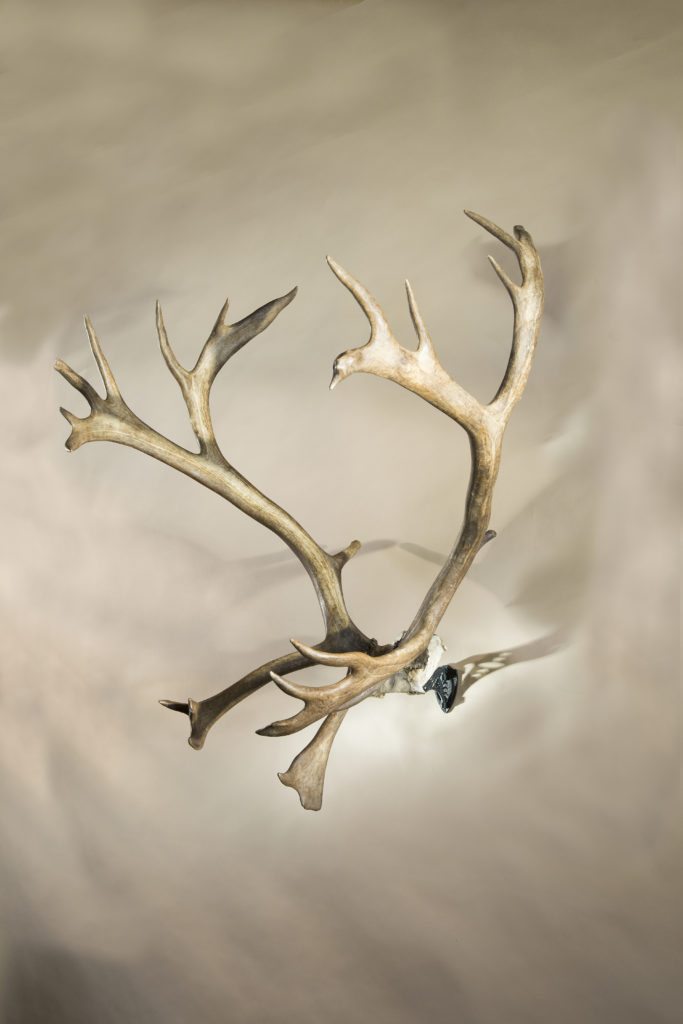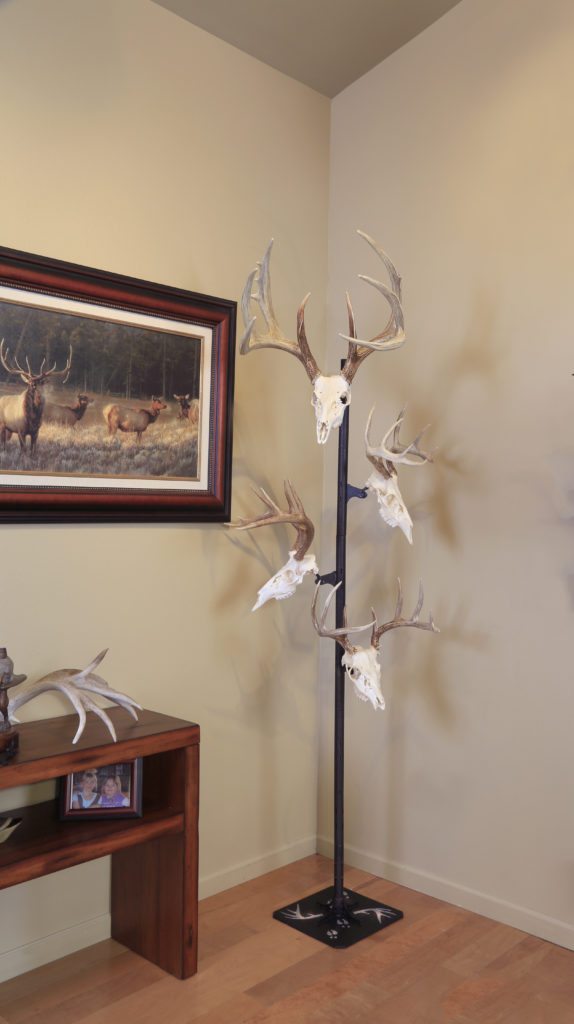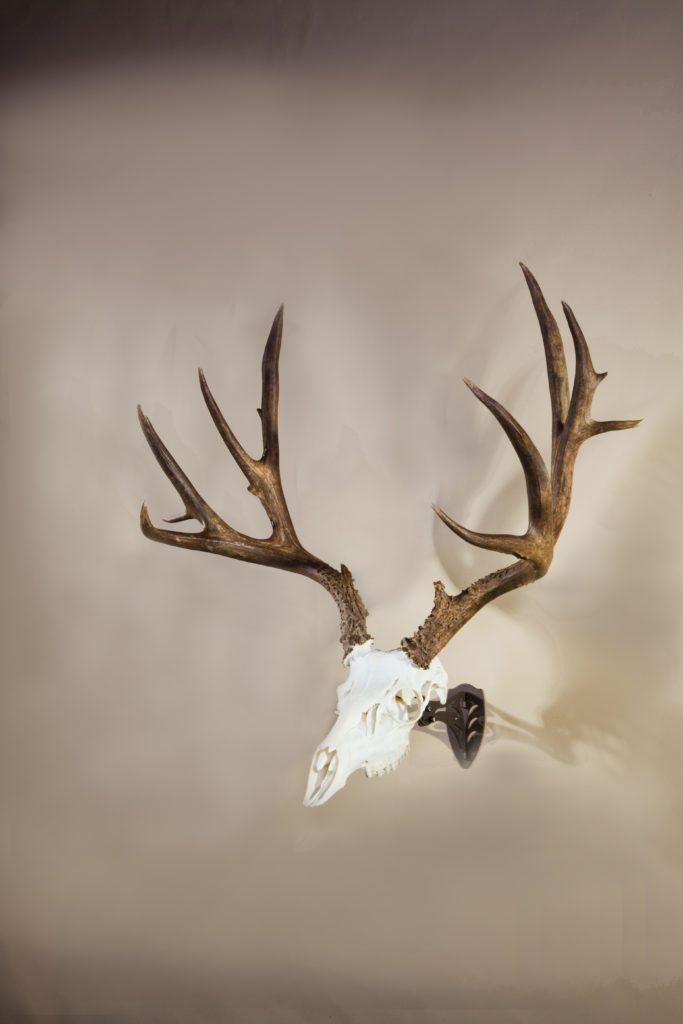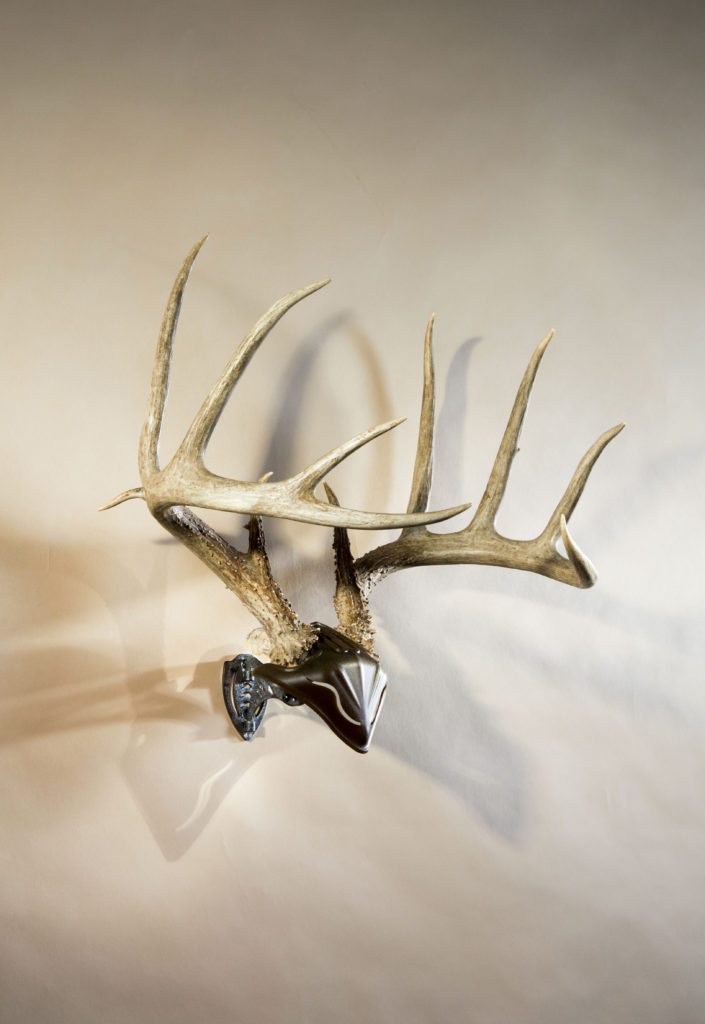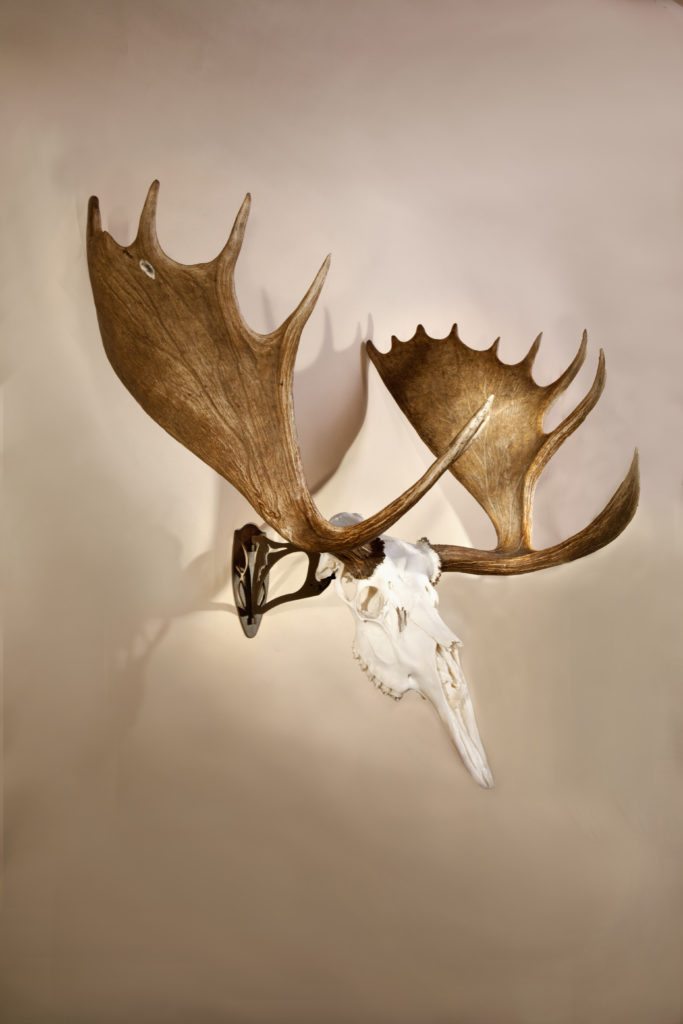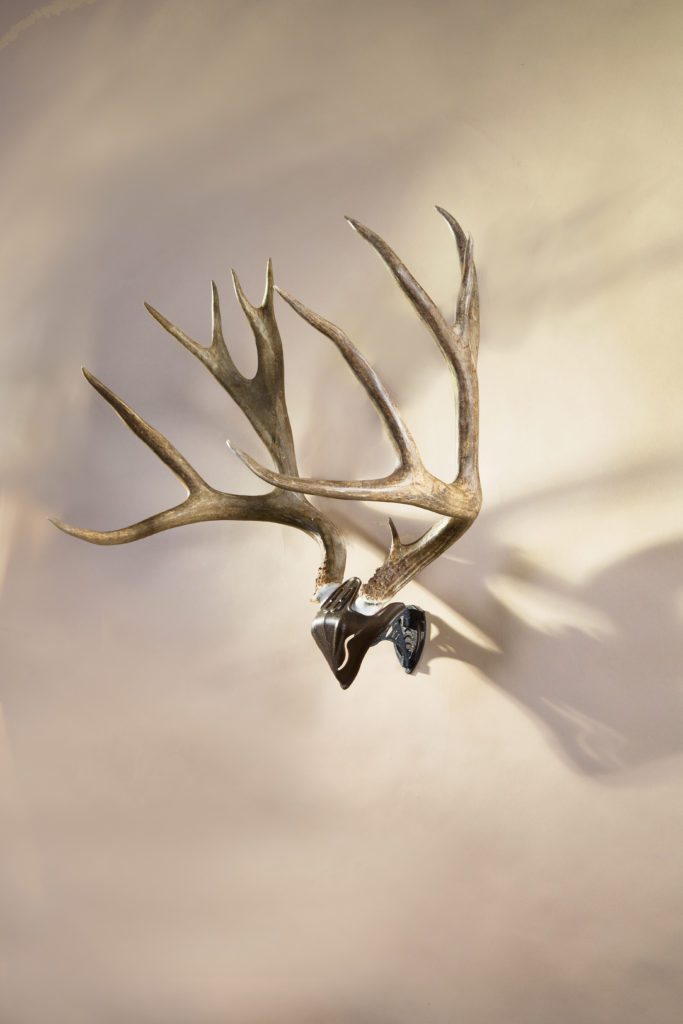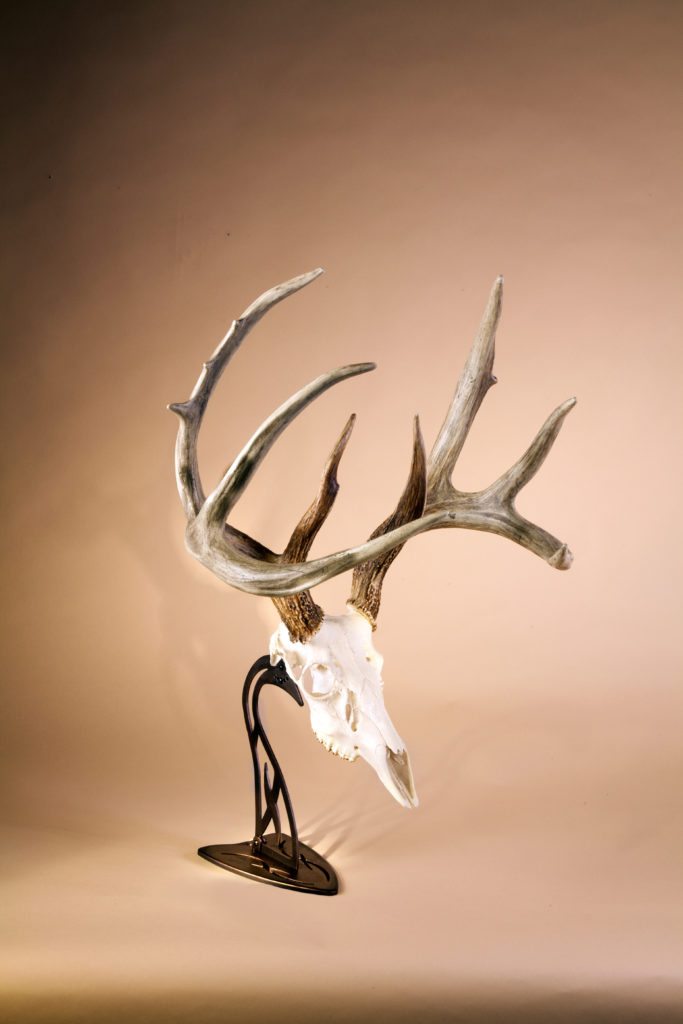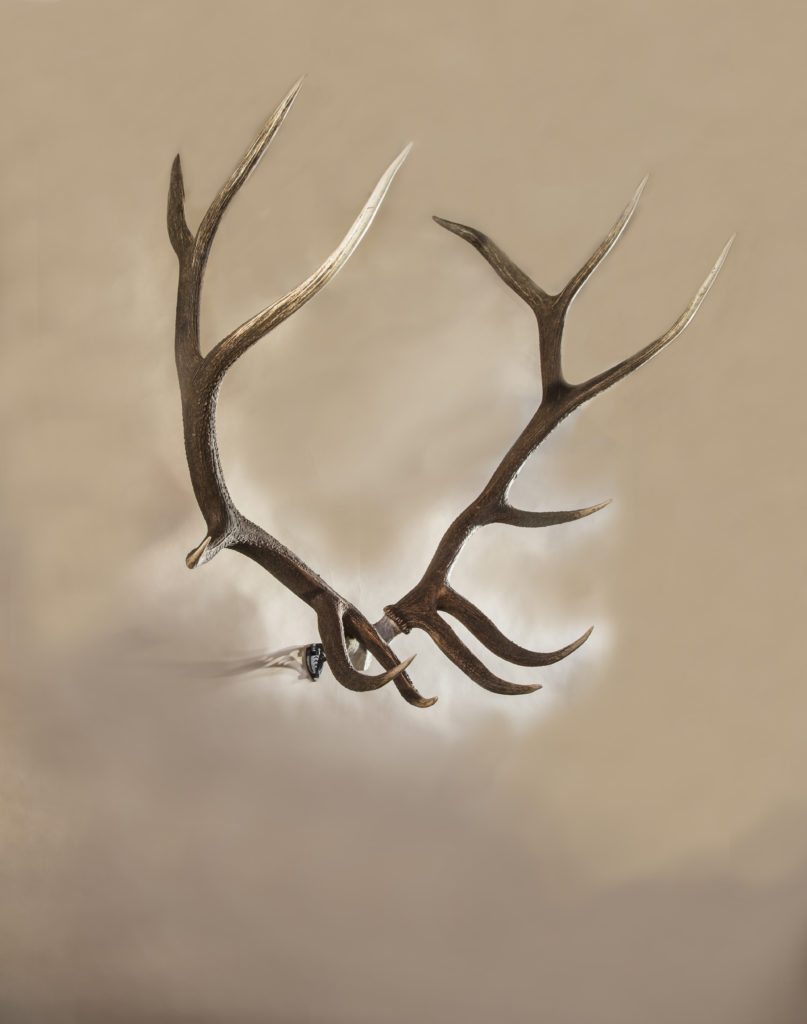 As you can see, they offer many different styles. Be sure to check out the whole product line for yourself in case there is one you think might fit better for what you're looking for. Here is all of Skull Hooker's product line.
Wall skull mount, wall cap mount, table mount or trophy tree…Skull Hooker has got you covered! One of my favorite styles is the Table Hooker, which is pictured below with my first-ever bow kill. It's a product with capabilities that you'll be hard-pressed to find anywhere else.
I have it placed on my floor surrounded by sheds, but it looks incredible sitting on an end table as well.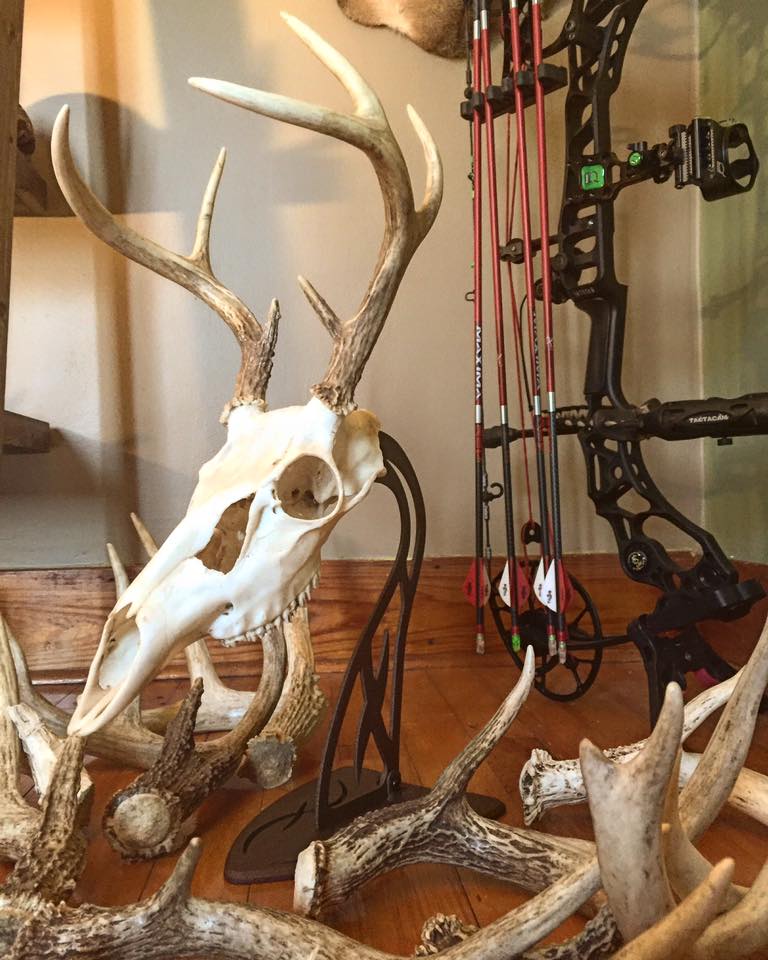 Rather than just hanging a skull mount from a nail, adjust it in any direction that looks best for how you want people to see your trophy. I am beyond pleased with every mount I have from Skull Hooker, and I'll continue using these products for any European mount I do from here on out.
Incredibly sturdy and super easy to install, the products are no-brainers for hunters. They install in minutes, yet will last a lifetime. It is all about that angle, so hang it, adjust it and let your harvest do the talking!
With the two different color schemes, you can find one that best fits your trophy room.
Elegant and awesome, Skull Hooker has me hooked!
NEXT: THE PERFECT FAMILY VACATION FOR ANY OUTDOORSMAN
The post Skull Hooker: The New and Improved Way to Hang European Mounts appeared first on Wide Open Spaces.