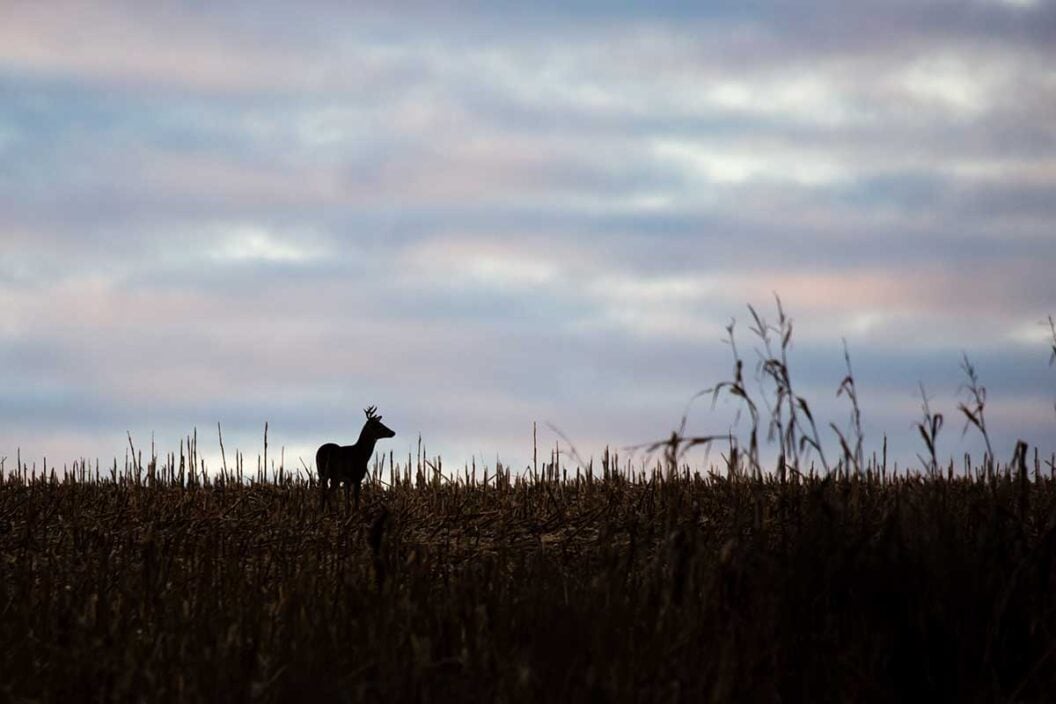 Zoe Ragon was diagnosed with brain cancer in May 2022, but didn't let that stop her from giving deer hunting a shot with her boyfriend this past season. The Georgia resident went on to bag an 8-point buck on her first outing, and the successful first hunt was shared on the Georgia Department of Natural Resources, Wildlife Resources Division's Facebook page. The agency congratulated her on her hunt and shared a bit of her story.
"I was diagnosed with brain cancer in May of this year, it's taken a lot from me, and I don't always have a ton of energy. My boyfriend is an avid hunter and wanted me to go with him to see if it would be something I'd like," Ragon said.
She continued, "I went hunting for the first time after growing up in a non-hunter household, it was the day after getting my hunting license and first day shooting a rifle."
But she didn't get her buck on the first try. Ragon said, "I took a shot at a doe that morning and missed. We left and came back that afternoon, and I shot my first deer! To our surprise, he was a 240-pound, 8-point buck! Talk about beginner's luck!"
It truly is an impressive feat for a first-time hunter, and it is getting her started on the right foot. Georgia DNR concluded the post by writing, "Join us in congratulating Zoe Ragon for her first harvest during the 2022-23 firearms deer season, welcoming her to the family, and wishing her health and happiness in her journey ahead."
The social media community did not disappoint. The post received over 2,400 likes and 324 comments of encouragement and congratulations. One reader commented, "Congratulations and welcome to the club. Nice buck. Prayers and best wishes for your health." Another chimed in, writing, "Congrats to Zoe! Love seeing new hunters recruited and having success." One Facebook user gave her congratulations and made sure to highlight the most important part of bringing down your first buck, writing, "That's amazing. Congratulations Zoe. I pray for your health and hope you harvest many more. Now make that boyfriend have that beautiful bucks head mounted!"
The post First-Time Deer Hunter With Brain Cancer Takes Down 8-Point Buck appeared first on Wide Open Spaces.