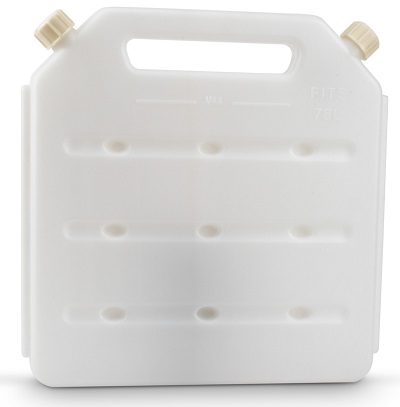 Siberian, a company dedicated to meeting the needs of those outdoorsmen who demand more from their coolers, has added a beneficial accessory to complement its recently launched Outback Series of coolers, the Outback Cold Divider.
The Outback Cold Divider serves as a partition for your Outback Series 82- or 125-quart cooler, allowing you to divide the cooler into separate sections. The Outback Cold Divider can provide additional drinking water when thawed, beneficial for those extended multi-day trips on the river or in the backcountry.
The icy barrier that the Outback Cold Divider provides will extended the life of your ice in your Outback Series Cooler, key for keeping your beverages, fresh meat or fish cold until you return for more ice or a refrigerator. The Outback Cold Divider has an MSRP of $24.99.
For more information about the Outback Cold Divider or to see the full lineup of Siberian Coolers and accessories, visit SiberianCoolers.com or contact Glenn Walker at: [email protected]
About Siberian Coolers:
Founded in 2015 beneath the mountains of Bozeman, Montana, Siberian Coolers was born from the idea that everyone deserves a high-quality cooler at a realistic price. Siberian products are constructed using a high-temperature polyethylene roto-molding process. This process creates an extremely durable, one-piece cooler able to stay cold for days in a wide variety of outdoor settings. For more information, visit SiberianCoolers.com or call, 844-782-COLD.
The post Siberian Coolers Offers Outback Cold Divider for Outback Series appeared first on .