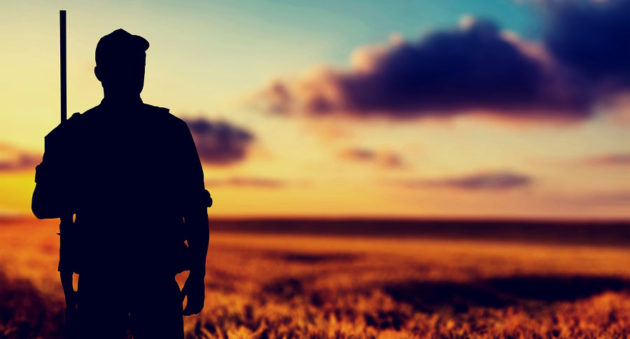 In an unfortunate turkey hunting accident, two hunters were shot while using a fan during the Kansas season opener.
Opening day of turkey season in Kansas was cut short for a group of out-of-state hunters on their leased property when one of the hunters shot the other two.
The story first caught the attention of authorities when the shooter drove the two injured hunters to the hospital in Girard, Kansas. According to the Joplin Globe, both hunters had sustained potentially life-threatening injuries.
After initial care at the Girard hospital, the two hunters were then flown to the closest trauma center. That trauma center was the Freeman Hospital West in Joplin, Missouri, where the two patients remain in critical but stable condition.
The turkey hunters, Justin Wiles, 34, and Gary Dienst, 32, of Arkansas, were both shot in their face and upper body by a single shot from a 12-gauge shotgun. The person who fired that shot has been identified as Dienst's older brother, Kenneth, 35, of West Plains, Missouri.
The sheriff's department has been investigating the incident and report that all signs are leading to an accidental incident. The hunters had split up early in the morning to hunt two separate locations on the property. Kenneth told the investigators that he had moved into position where he believed to have been calling in a turkey. It is unknown if there was actually a turkey he was calling in, and somehow Kenneth's brother and good friend both ended up in the same area.
The two hunters were set up behind a turkey fan. This led Kenneth to believe they were near the wild turkey he'd been calling to. Immediately after taking the shot, he realized what had happened and ran to his brother and friend. They were both struck by the gun shot.
Kenneth helped them to their feet and back to their truck, then drove them to the hospital. A full investigation is still underway.
It's unknown whether or not the hunters were turkey reaping, a method rising in popularity that involves hiding behind a fan while moving towards a turkey, enticing a charge, or merely using the fan decoy in a stationary position along the woodline.
Incidents like these need to be viewed as important reminders. There's nothing that can replace a true hunters education, and that means devoting yourself to memorizing and practicing everything you learn, no matter how long it's been. Knowing your target and beyond is extremely important in all aspects of turkey hunting.
Like what you see here? You can read more articles by Dustin Prievo here. Follow him and his hunting team, Top Pin Outdoors, on Twitter, Facebook and Instagram.
NEXT: HEAD SHOT OF THE YEAR: TURKEY REAPING WITH A BOW
WATCH
The post Remember When These Two Hunters Were Shot While Behind a Turkey Fan? appeared first on Wide Open Spaces.