Yooper Outdoors #906 Facebook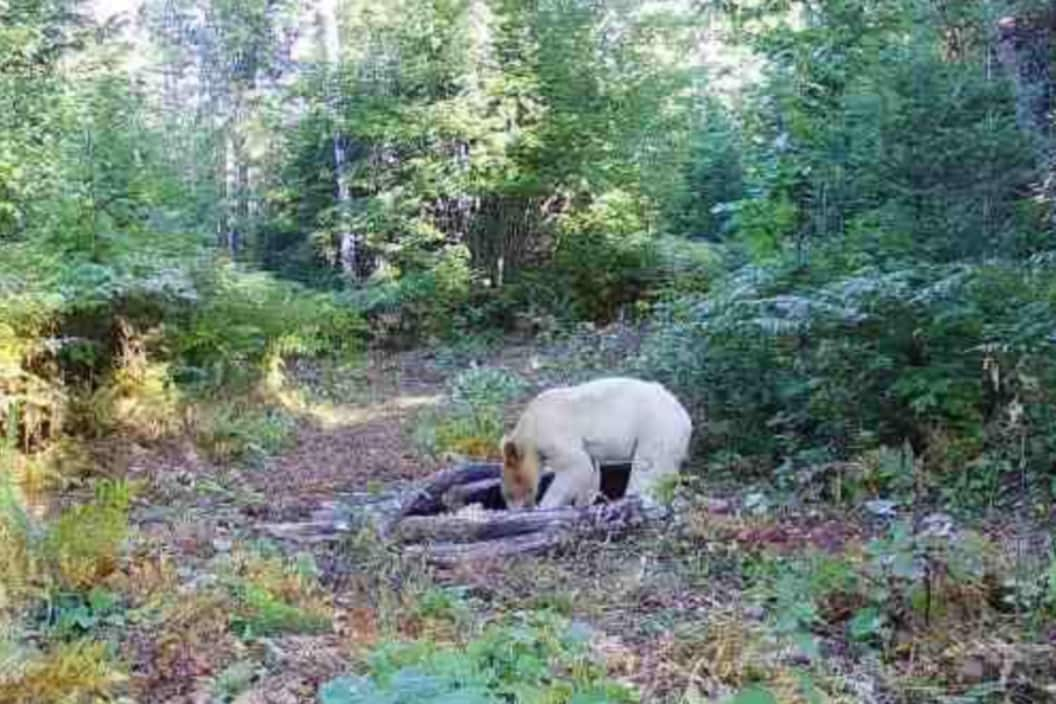 Wolves have reportedly killed a recently-discovered black bear with white fur, according to Fox News. Facebook group Yooper Outdoor #906 initially brought attention to the bear through a social media post, and later confirmed to Fox News that the abnormally-colored bear was found dead from an apparent wolf attack.
The Yooper Outdoor #906 group originally posted photos of the rare bear on September 6. He was checking out bait and walked into the trail camera's view, producing a few one-in-a-million pictures.
Yooper Outdoor #906 is a guide service and outfitter based in Michigan. They told Fox News Digital via Facebook chat, "Our wolf population has devastated our big game population in the U.P."
The original discovery of the bear had been met with wonder and appreciation on the Facebook group. The post with the bear looking through a hunter's bait read, "There's been a white, black bear on camera in the Yoop! Extremely rare, but never know what may come walking into your bait."
Black bears can come in various colors, even though it is not very common. Michigan's Department of Natural Resources spoke with Fox 2 Detroit about whether or not the bear truly has a white coat. They did not have a chance to verify, but they were "fairly certain" that it was a true white bear.
"We've had some cinnamon color phases show up, some blonde and chocolate on some trail cameras we use for surveys, which is also really cool to see," said Cody Norton, a Michigan DNR large carnivore specialist. "But those are more common in bear populations. White is its own thing."
Norton estimates that the bear was around two years old and that both of its parents likely had the receive gene for white fur, producing this rare cub. According to Norton and relayed by Fox Detroit 2, white bears like this are more common in western Canada and occur in the Kermode bear, a distant relative of the American black bear.
Norton was happy to see it in this area of Michigan, where 80% of the state's bear population lives, a fact that makes its appearance even rarer.
"It's just exciting seeing an animal pop up like this here instead of somewhere else," he said.
The post Rare White Black Bear Reportedly Killed By Wolves Just Weeks After Initial Sighting appeared first on Wide Open Spaces.