Just because it's cold doesn't mean you can't enjoy camping and campfire cooking. There are a lot of ways to enjoy the outdoors and one of them is cooking your favorite food. But camping in winter or in places with extreme weather conditions is a bit more challenging compared to any forms of camping. Food preparation can be a daunting endeavor especially if you're not well prepared or well informed. And this is the part where we come in. We've come up with a list of winter campfire cooking ideas that you can simply do in your next winter camping escapade. Read on to find out more about it.
Winter Campfire Cooking Need Not Be Bland And Boring
Most of us associate camping and campfires with summertime, but there's nothing stopping you from having a great camping experience in the winter as well. There's nothing quite like a campfire on a cold night and others find it a rewarding experience. Winter camping meals are as important as your camping equipment. There also factors that need consideration if you're going to embark on a winter camping when it comes to food that you're going to prepare and eat.
The amount of calories that you need is higher in colder weather or months compared to warmer months.  Our body needs extra calories to keep ourselves warm and to make enjoy most of the outdoor activities that we love. The food that we need to prepare should be easy and fast to do. You have to take note that you're operating under very low temperature so you need to move a bit quicker. You don't have to just focus on your camping gears, you also need to plan your meals. So on that note, below are winter campfire cooking ideas that will make your winter camping a delightful memory to remember.
1. Stew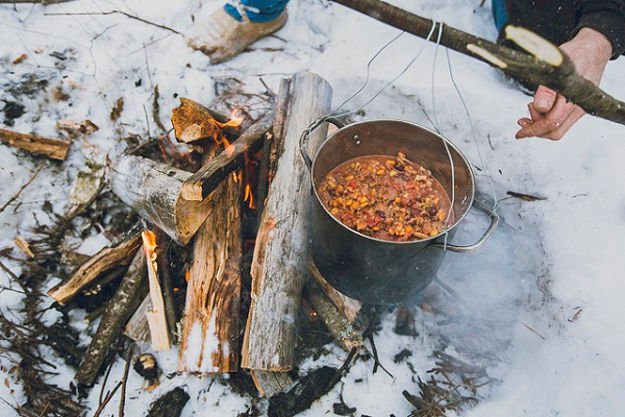 There's nothing more comforting when you're winter camping than home cooked meals at your campsite. And stew is one of the staple food when camping especially in extreme weather conditions. They are also popular in low-cost cooking. Such a delectable winter campfire food that will surely make you warm inside-out against the cold. Check out this heart-warming stew recipe here.
2. Chili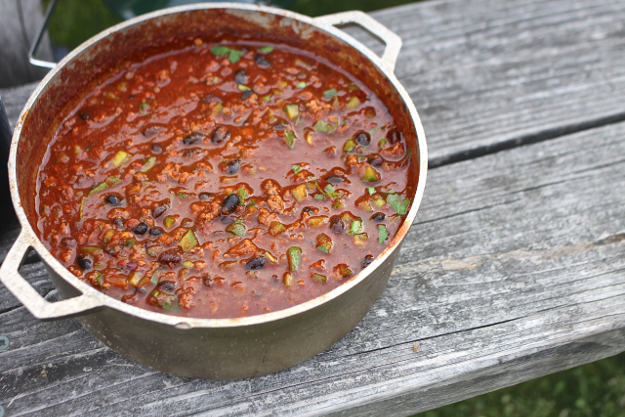 A chili recipe will definitely take your chills away whenever the cold winter air embraces you. Warm your freezing night with this winter campfire recipe and indulge yourself in a hearty feast. Comfort yourselves with these delectable chili recipes, check it here.
3. Oatmeal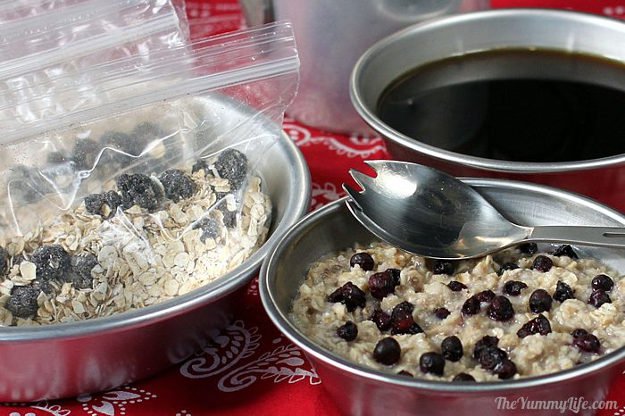 Oatmeal is one of the traditional food in camping. It is very easy to prepare and it is the quickest hot breakfast that will make you greet a cold morning with a warm smile. Learn more ideas on how to make this nutritious and tasty treat here.
4. Easy Mac or Ramen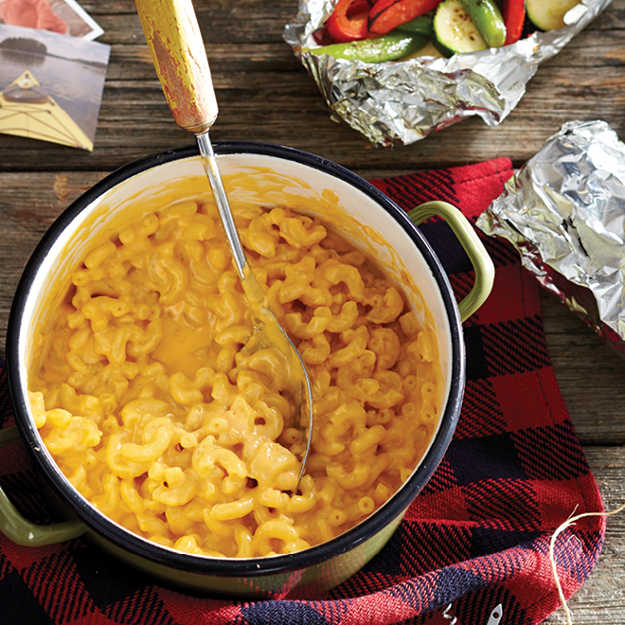 Mac and cheese can be a pre-made meal. You can prepare it ahead of time and heat it over a campfire when you're at the campsite. On the other hand, a hot ramen is very easy to cook and will make your cold trip warmer. But other campers don't prefer to eat ramen even though it can make you warmer in cold weather conditions because of its sodium content. Indulge yourself with this hearty and comforting mac and cheese recipes, check it here.
5. Spaghetti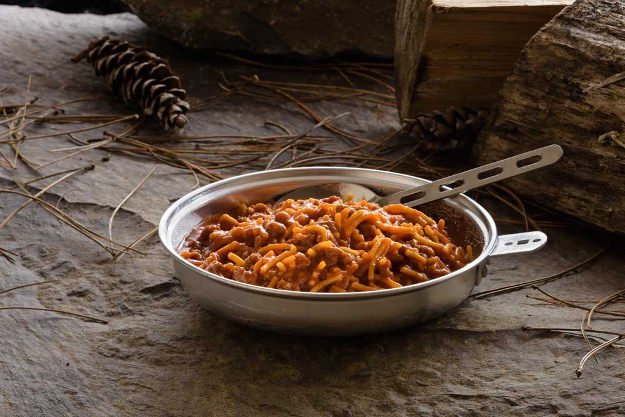 Just like mac and cheese, spaghetti can be easily prepared before you embark on a winter camping trip. You can also heat it up over the campfire. Cooking pasta whenever you're out in the woods for a winter camping escapade is a bright idea. It is not only easy to do but it will also give you enough carbohydrates that is much needed especially in extreme weather conditions. Check these 14 delightful spaghetti recipes that you can choose from for your next trip.
6. Dutch Oven Meals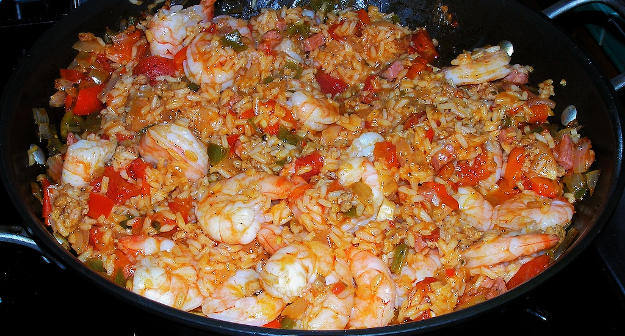 Dutch oven meals are one of the staple food in camping. These are the food cooked in a thick-walled cooking pot that is, more often than not, is made of cast iron. This has been one of the cooking vessels used for over hundreds of years. Dutch ovens are perfect for long slow cooking and well suited for making stews and roast. Actually, anything that you can cook in a regular oven can also be done in a dutch oven. And there are a plethora of recipes that you can make with a dutch oven that will make your winter camping even better. Check out this mouth-watering dutch oven recipes that will surely make your winter camping even better.
7. One-pot Meals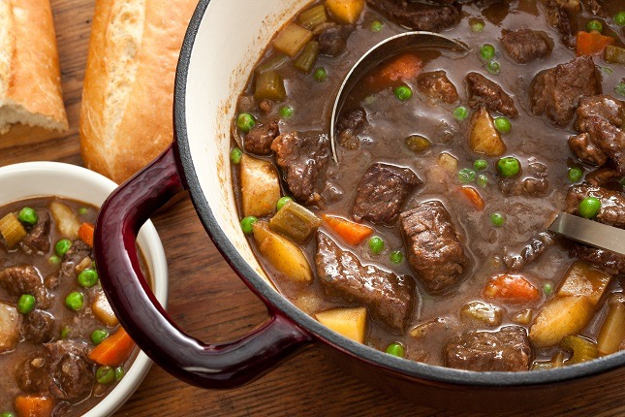 Any recipe that only uses one pot is basically a one-pot meal. All the ingredients go into one pot and come out a ready-to-eat meal. For a variety of reasons, one-pot meal is the best choice to prepare food for a winter camping trip. You'll have lesser dishes and cleaning will not be a hard task and one-pot meals are easy to scale up or down which is suitable for a solo traveler or for a family of six. Oher than that, one-pot meals is less stressful compared to those meals that use multiple pots because it is harder to make sure that each part of the meal is available at the same time. But if you're going to make a one-pot meal you can cut all these hassles and come up with a kick-ass meal. Get hooked with these enticing one-pot meal recipes that will warm your body and touch your soul this winter.
8. Hotdogs
Hotdogs will always be on the list when it comes to winter campfire food. All you need is a hot dog, a stick and a campfire then that's it! Well, that's if you're in hurry and too famished to prepare a dish. But for those campers that have a little more time to make a delightful hot dog treat then check out these recipes.
If you want to learn more winter campfire recipes then you need to watch this video from Wilderness Innovation! 
Winter camping offers a  one of a kind experience. It may be a bit strenuous and exhausting compared to regular or summertime camping thus your body requires a much higher amount of calories to keep you warm, for you to be able to perform your duties and enjoy your time in the wild. They say home is where the heart is and nothing can make you feel like you're in the comfort of your home than a hearty winter campfire recipe. Recipes that are easy to prepare and will definitely warm your cold winter adventure. Penny for your thoughts? Tell us what you think about this list by dropping your two cents in the comments below.
Looking for more campfire recipes? Click here!  
Featured Image Via gocampingaustraliablog