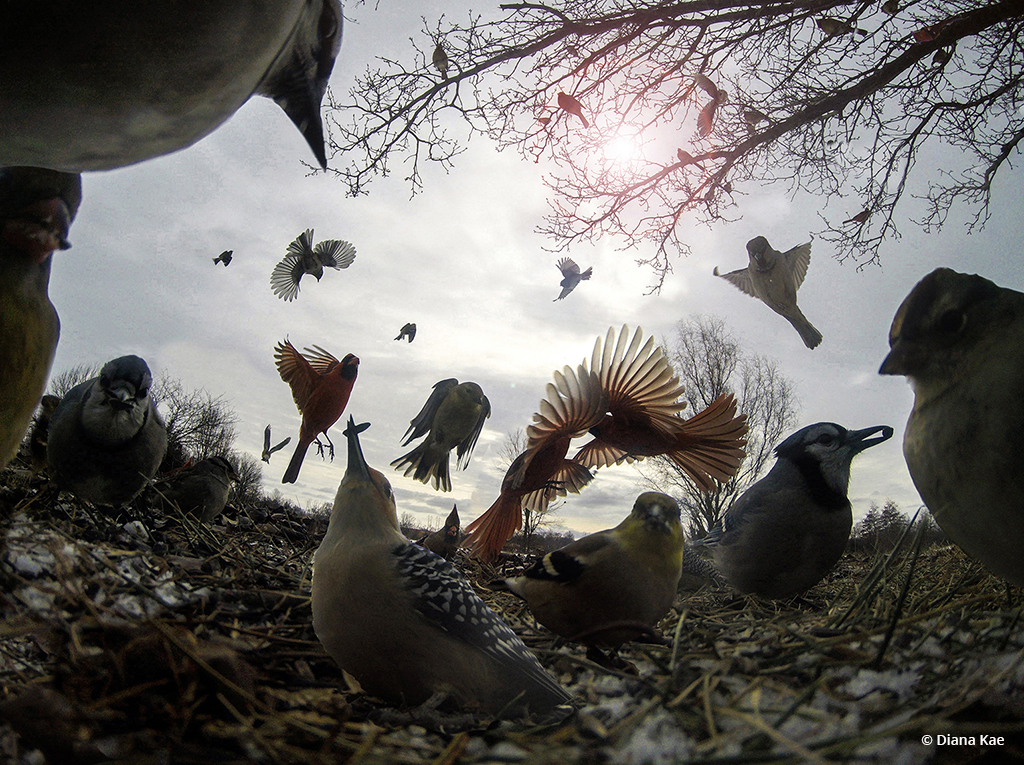 Today's Photo Of The Day is "Seeds For EVERYONE" by Diana Kae. Location: Kansas City, Missouri.
Submitted to the recent Your Best Shot of 2017 assignment, Kae explains, "Your Best Shot of 2017 can be an overwhelming thought…which one, which one. But my decision was made with my DSLR breaking. The saying 'use what you have' came into play. I decided I would use my GoPro Hero 4 Black Edition and have some fun challenging myself to capture something new to end the year. I had a lot of fun with the planning of this shot and trying to implement it for my final and "Best Shot of 2017." I also think the wild birds had fun eating all of the sunflower seeds!"
See more of Diana Kae's photography on Flickr.
Photo of the Day is chosen from various OP galleries, including Assignments, Galleries and the OP Contests. Assignments have weekly winners that are featured on the OP website homepage, Facebook, Twitter and Instagram. To get your photos in the running, all you have to do is submit them.
The post Photo Of The Day By Diana Kae appeared first on Outdoor Photographer.