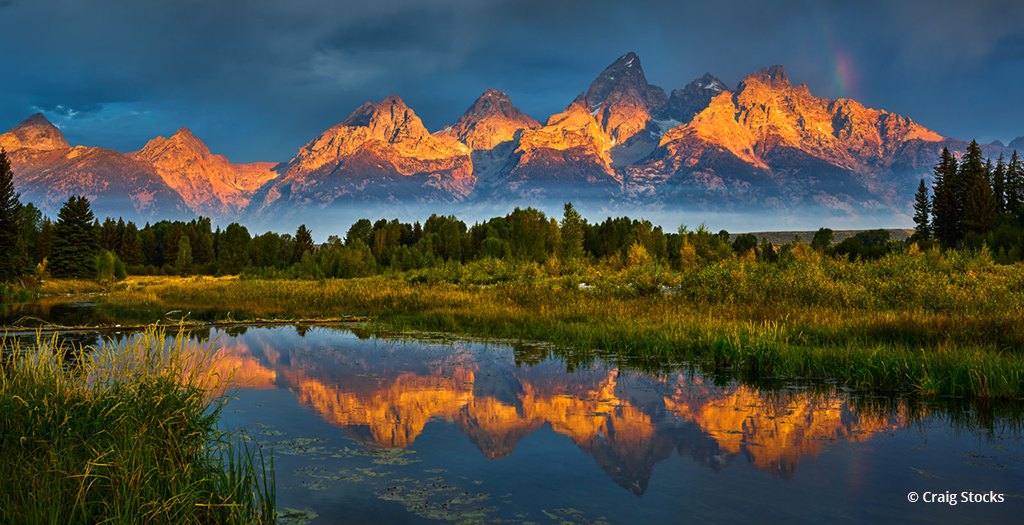 Today's Photo Of The Day is "Teton Treat" by Craig Stocks. Location: Grand Teton National Park, Wyoming.
"Sunrise in Grand Teton National Park from Schwabacher's Landing," describes Stocks. "Ground fog was mixed with smoke from the 2016 fires along the Teton/Yellowstone boundary. My wife and I left camp around 4 a.m. to drive to this spot hoping that there would be a break in the clouds to let the rising sun hit the peaks. The small rainbow at the right was an added bonus."
See more of Craig Stocks' photography at www.craigstocksarts.com.
Photo of the Day is chosen from various OP galleries, including Assignments, Galleries and the OP Contests. Assignments have weekly winners that are featured on the OP website homepage, Facebook, Twitter and Instagram. To get your photos in the running, all you have to do is submit them.
The post Photo Of The Day By Craig Stocks appeared first on Outdoor Photographer.